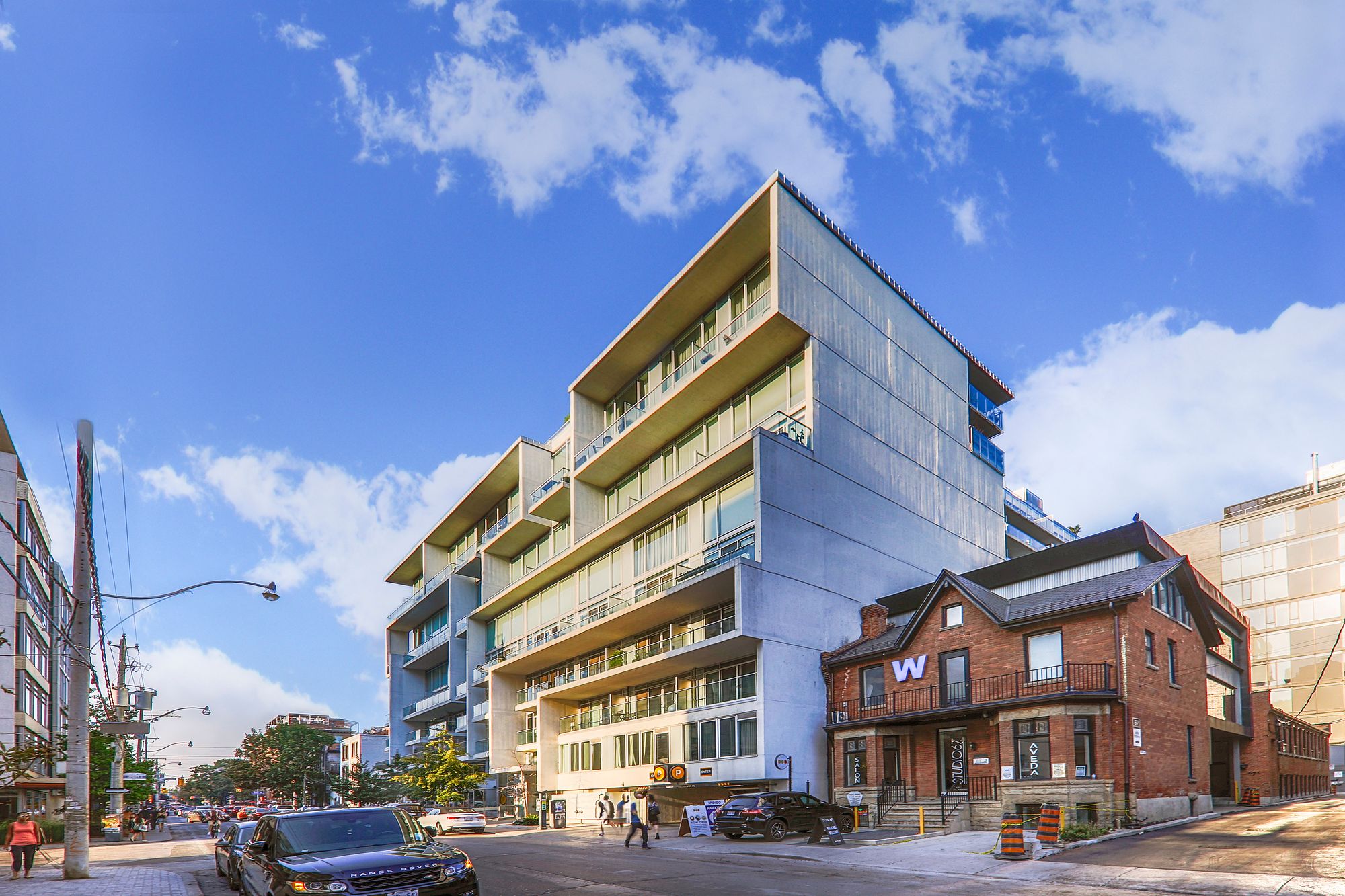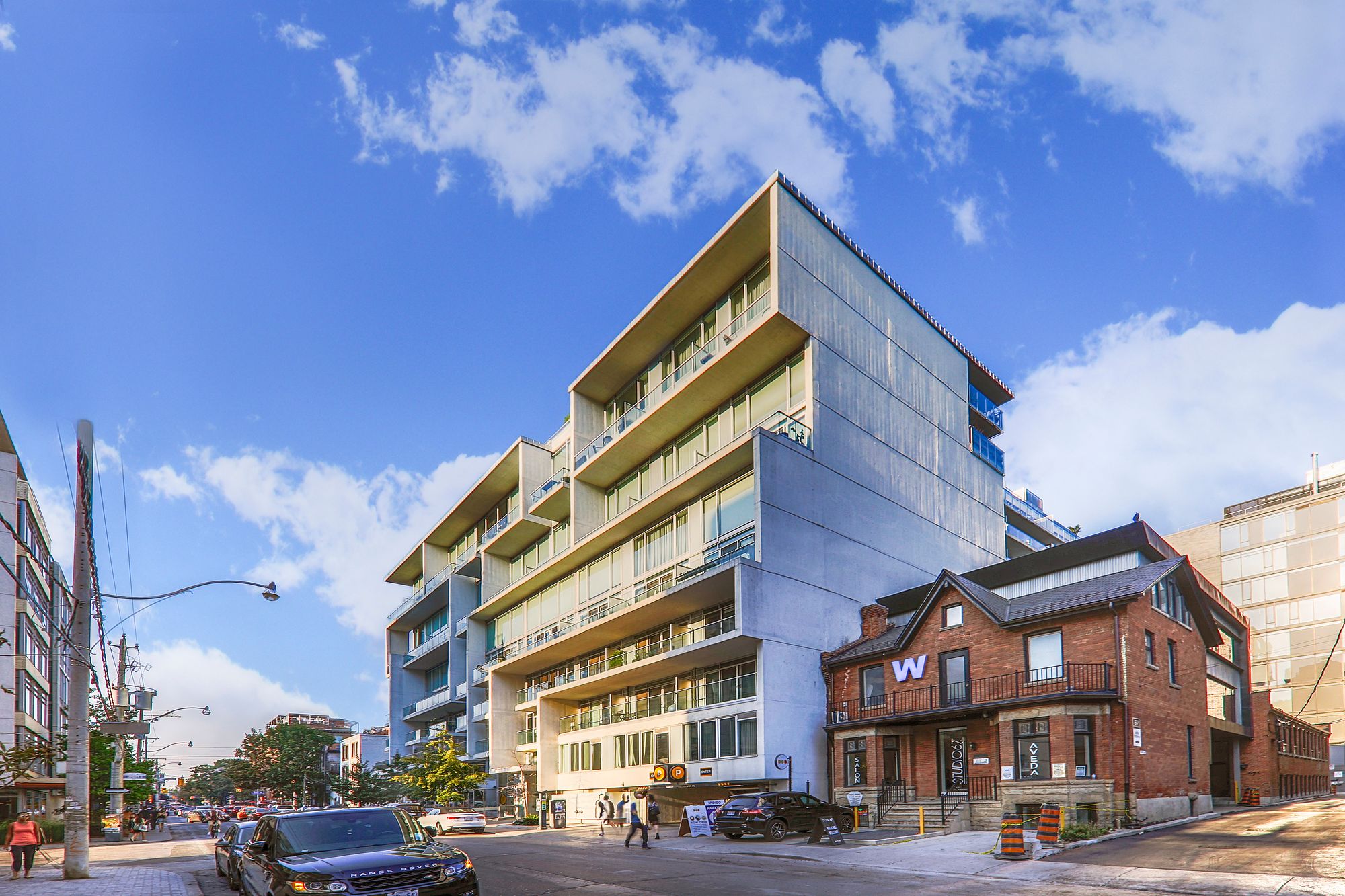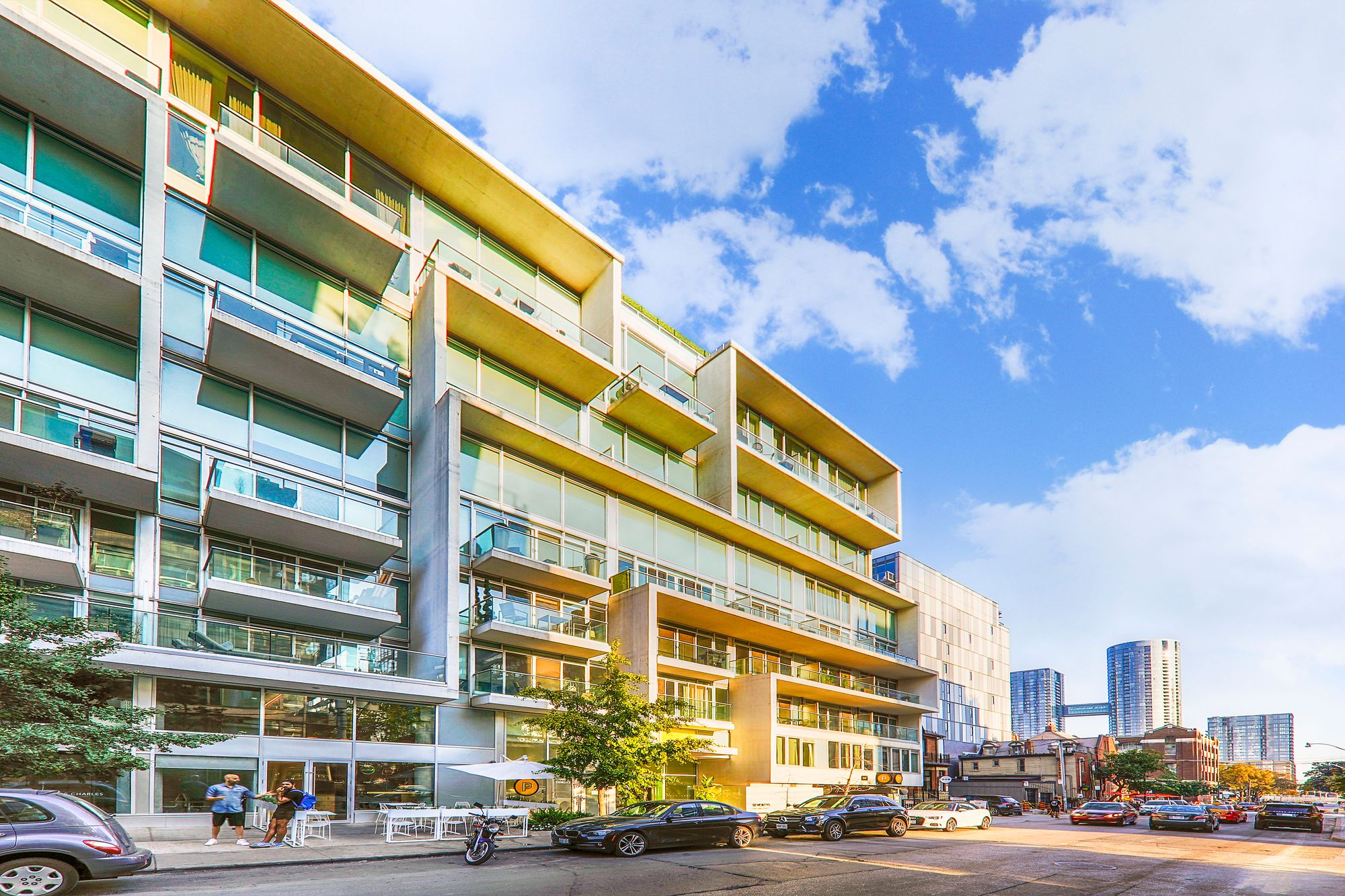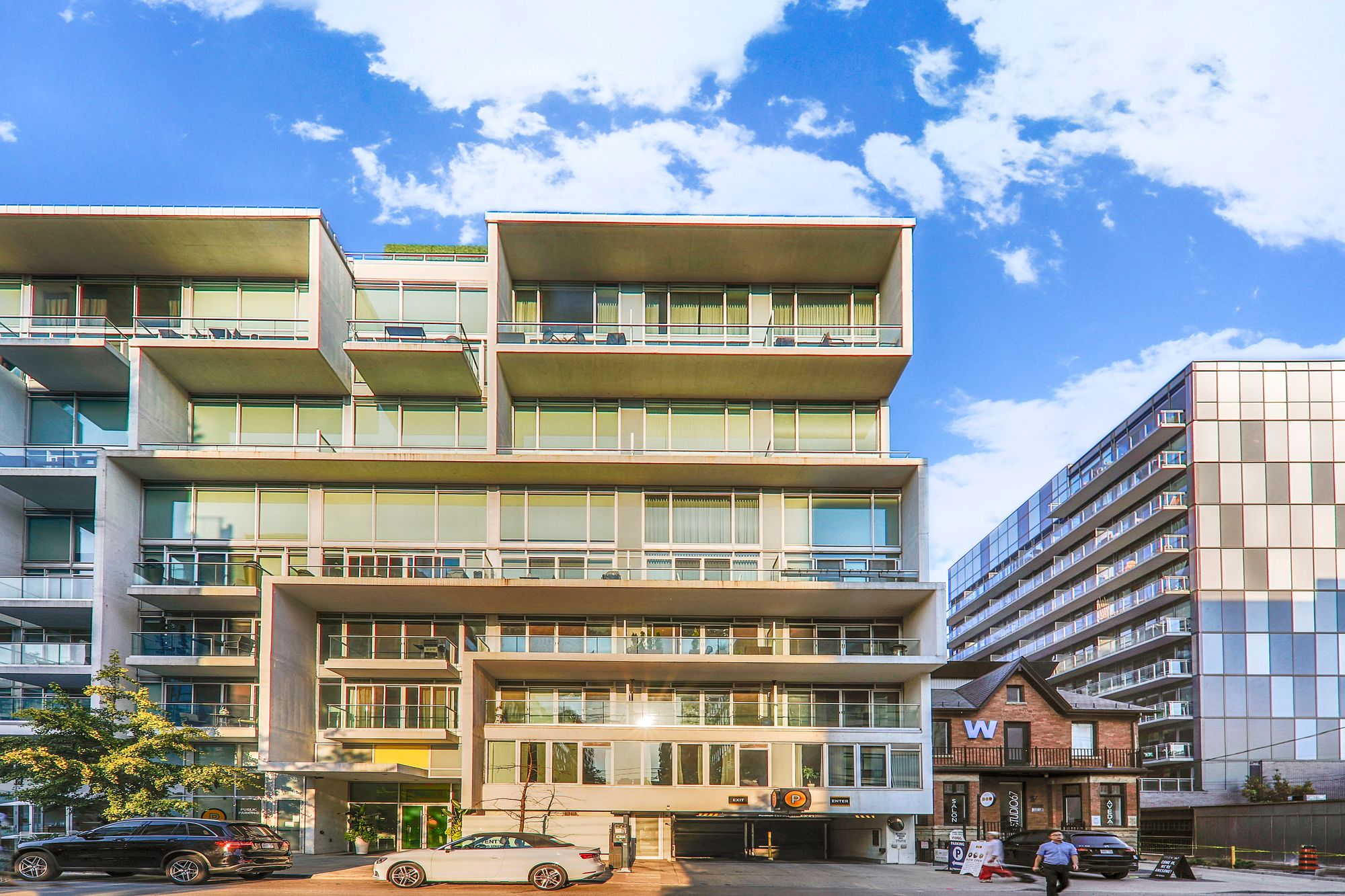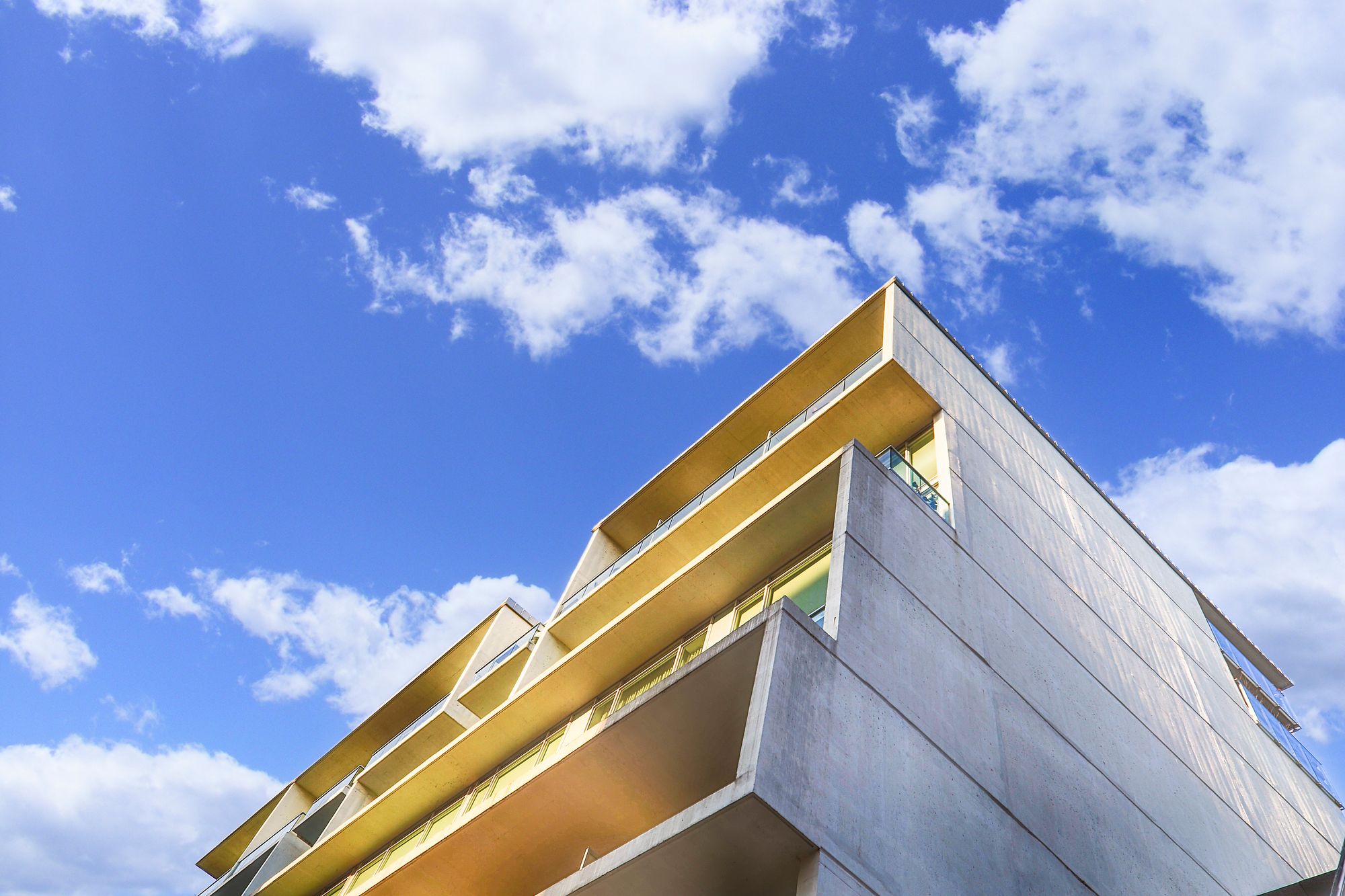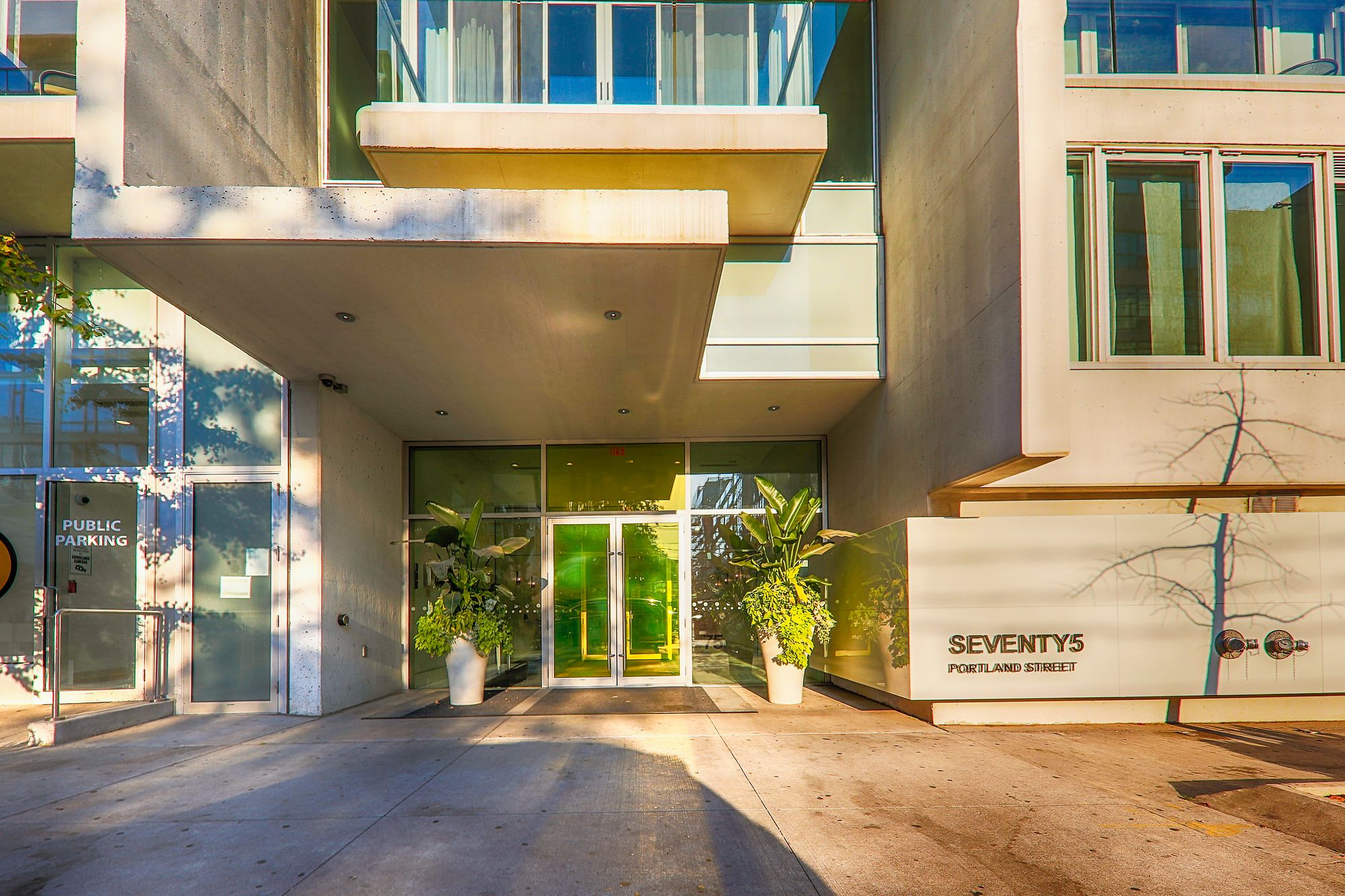 75 Portland St
2
Listings for Sale
for Sale
6
Listings for Rent
for Rent
Developer
Freed Developments
Property Management
Goldview Property Management Ltd
Unit Size Range
432 - 2116 SQFT
About this loft
A constant reminder as to the light-hearted bunch living inside, the façade of the Seventy5 Portland is playful and unique. From the street, offset groups of windows immediately catch the eye, with concrete surrounding each resembling a monochromatic game of Tetris.
Once inside the front doors of 75 Portland Street, however, things become slightly more chic. Built in 2010, Freed Developments received a Pug Award for best new residential building the next year. While Peter Freed is a genius in his own right, he isn't the only one responsible for the cheerful elegance at the Seventy5 Portland. Common spaces were designed by French designer Philippe Starck, the mastermind behind countless restaurants and hotels around the globe.
Dubbed by Freed as both "whimsical," yet "futuristic," the Toronto lofts at 75 Portland Street have the ability to appeal to a wide range of Torontonians. Perhaps a nod to Alice in Wonderland, a 100-foot-long marble table is available for residents to reserve. What's more, half of this table stretches throughout the lobby, while the half on the other side of the glass is placed in the outdoor courtyard.
Typical for a Freed-built residence in King West neighbourhood, amenities are anything but sparing. Parking is never an issue for residents or their guests, even within the centre of downtown Toronto; a concierge is also available to assist residents 24/7. While a games room offers indoor entertainment, the courtyard is the real pièce de résistance.
The Suites
While the downtown core is home to numerous high rises, this mid-rise structure is slightly more humble than the rest. At only 11 storeys tall, and containing around 200 units, the condo is intimate while remaining attainable for prospective buyers.
Yet, with a significant number of homes, the options in terms of size are quite wide. Humbly-sized homes desirable to single professionals or couple begin at just under 500 square feet, while the more stately of soft lofts at 75 Portland reach to a stunning 2,100 square feet.
All of the King West condos for sale at the Seventy5 Portland are airy and bright, with open-concept floor plans adding to the soft loft aesthetic. Certain special units, on the other hand, span two levels, and feature rare mezzanine-style layouts. Some take open concept living to the next level, with nothing more than a singular wall separating master bedrooms from their en suites. For those who really value their privacy, other homes have bedrooms cleverly placed at a distance from kitchens and living rooms.
Aesthetically, the homes at the Seventy5 Portland are the quintessential soft loft: modern, sleek, bright, and airy. Wall-to-wall windows escort natural sunlight into every corner of these homes, while corner units take this to the next level. Concrete columns are also found throughout, for a touch of industrial charm, while private outdoor spaces such as balconies or terraces allow urban dwellers to remain in touch with nature.
The Neighbourhood
There's no place like the Fashion District as a jumping off point for busy Torontonians. When heading out from 75 Portland, it truly feels like the entirety of the city is within reach.
Within minutes, residents can walk to King West for a stroll along one of Toronto's most sophisticated streets. The only trouble in terms of dining out is choosing a place from the wide array of options that inhabit the neighbourhood. And for the night owls living at the Seventy5 Portland, many the trendiest bars and clubs in Toronto can also be found here.
Nature lovers are also in luck: 75 Portland is surrounded by green spaces awaiting exploration. Just around the corner is Victoria Memorial Park, while even larger parks to run around in include Trinity Bellwoods and Garrison Common. In about 15 minutes on foot, residents can also reach Lake Ontario. From here, the car-free Martin Goodman Trail provides access in either direction along its shores.
Transportation
With such a central address, residents can reach any area of the city with ease — and by any means of transportation. Streetcars make frequent stops at King and Portland, less than 100 metres away from the front doors of the Seventy5 Portland. From here, travellers can transfer onto subway trains at either St. Andrew or King Station. Bathurst Street and Spadina Avenue are also both short walks away, where streetcar routes carry passengers north and south.
Drivers will love their close proximity to the Gardiner Expressway, which can be accessed in mere minutes via Spadina. From here, the Don Valley Parkway and the 427 are both within close reach.
2
Listings For Sale
Interested in receiving new listings for sale?
6
Listings For Rent
Interested in receiving new listings for rent?
Property Highlights
Listing History for Seventy5 Portland
Nearby Amenities
Stats, Trends & Rankings
Seventy5 Portland vs The King West Area
Building Trends At Seventy5 Portland
Days on Strata
Units at Seventy5 Portland spend an average of
19
Days on Strata
based on recent sales
List vs Selling Price
On average, these lofts sell for
below
the list price.

Offer Competition
Lofts in this building have an
AVERAGE
chance of receiving
Multiple Offers
Turnover of Units
On average, each unit is owned for
5.9
YEARS
before being sold again
Property Value
Decrease
in property value within the past twelve months
Price Ranking
Highest price per SQFT out of
95
condos in the King West area
Sold Units
10
Units were
Sold
over the past twelve months
Rented Units
19
Units were
Rented
over the past twelve months
Sales vs Rental Values For This Loft
Average Cost Per Sqft
$1,146
Sales Price Range
$539,200 - $741,000
Rental Price Range
$2,100 - $5,900
1 Bed + Den
649 - 970 SQFT
Average Cost Per Sqft
$997
Sales Price Range
$815,000 - $910,000
Rental Price Range
$2,600 - $3,675
Average Cost Per Sqft
$1,328
Sales Price Range
$855,000 - $3,590,000
Rental Price Range
$3,750 - $3,750
How Often Are Units Listed?
Average Sales Availability
Average Rental Availability
Ratio of Unit Type in Building
1%
Average Sales Availability
Average Rental Availability
Ratio of Unit Type in Building
48%
1 Bed + Den
642 - 1240 SQFT
Average Sales Availability
Average Rental Availability
Ratio of Unit Type in Building
34%
Average Sales Availability
Average Rental Availability
Ratio of Unit Type in Building
15%
2 Bed + Den
1160 - 1800 SQFT
Average Sales Availability
Average Rental Availability
Ratio of Unit Type in Building
4%
Maintenance Fees
Seventy5 Portland vs The
King West Area
Seventy5 Portland's Avg
monthly maintenance fee
Neighbourhood Avg
monthly maintenance fee
Similar lofts