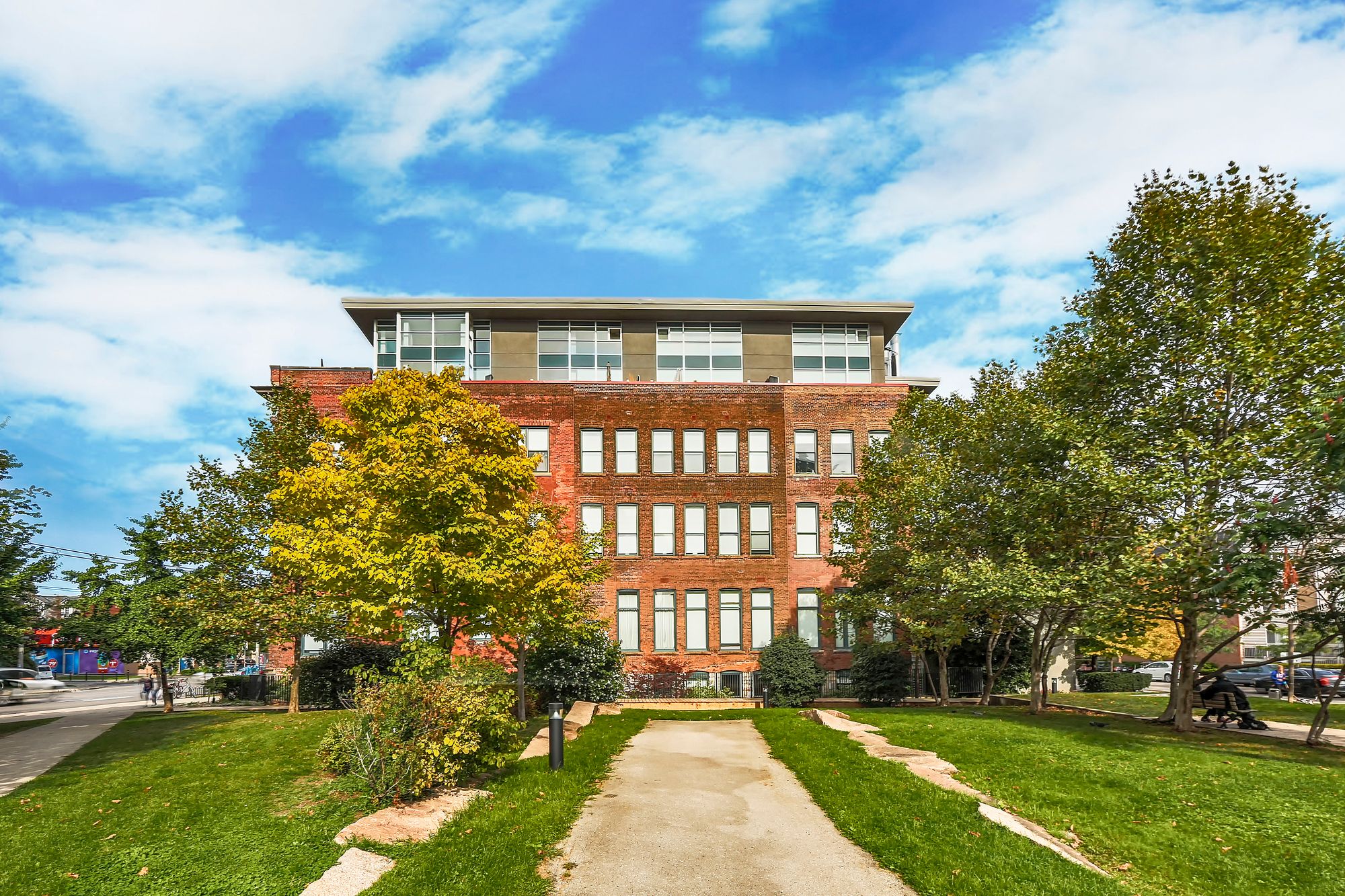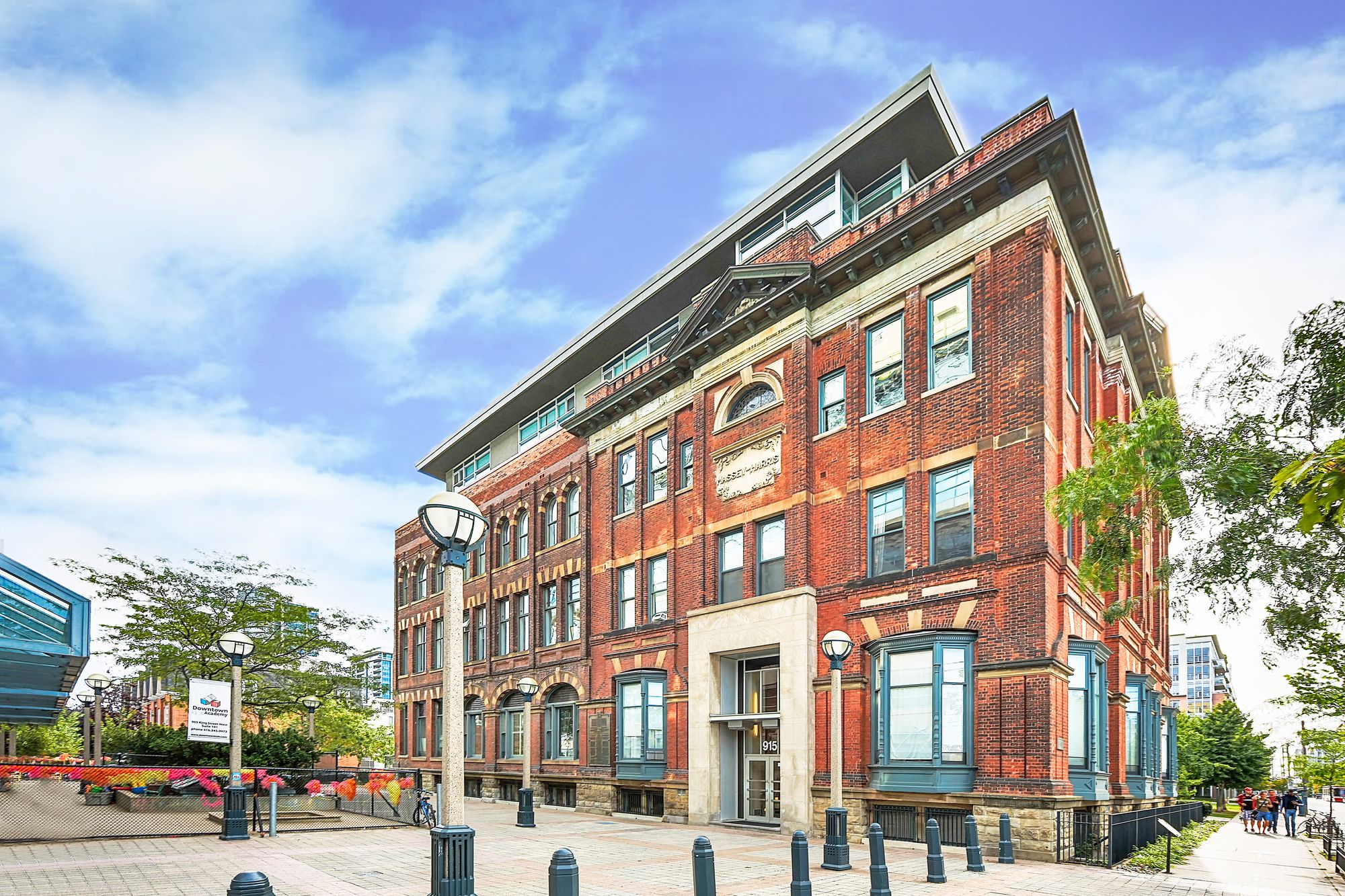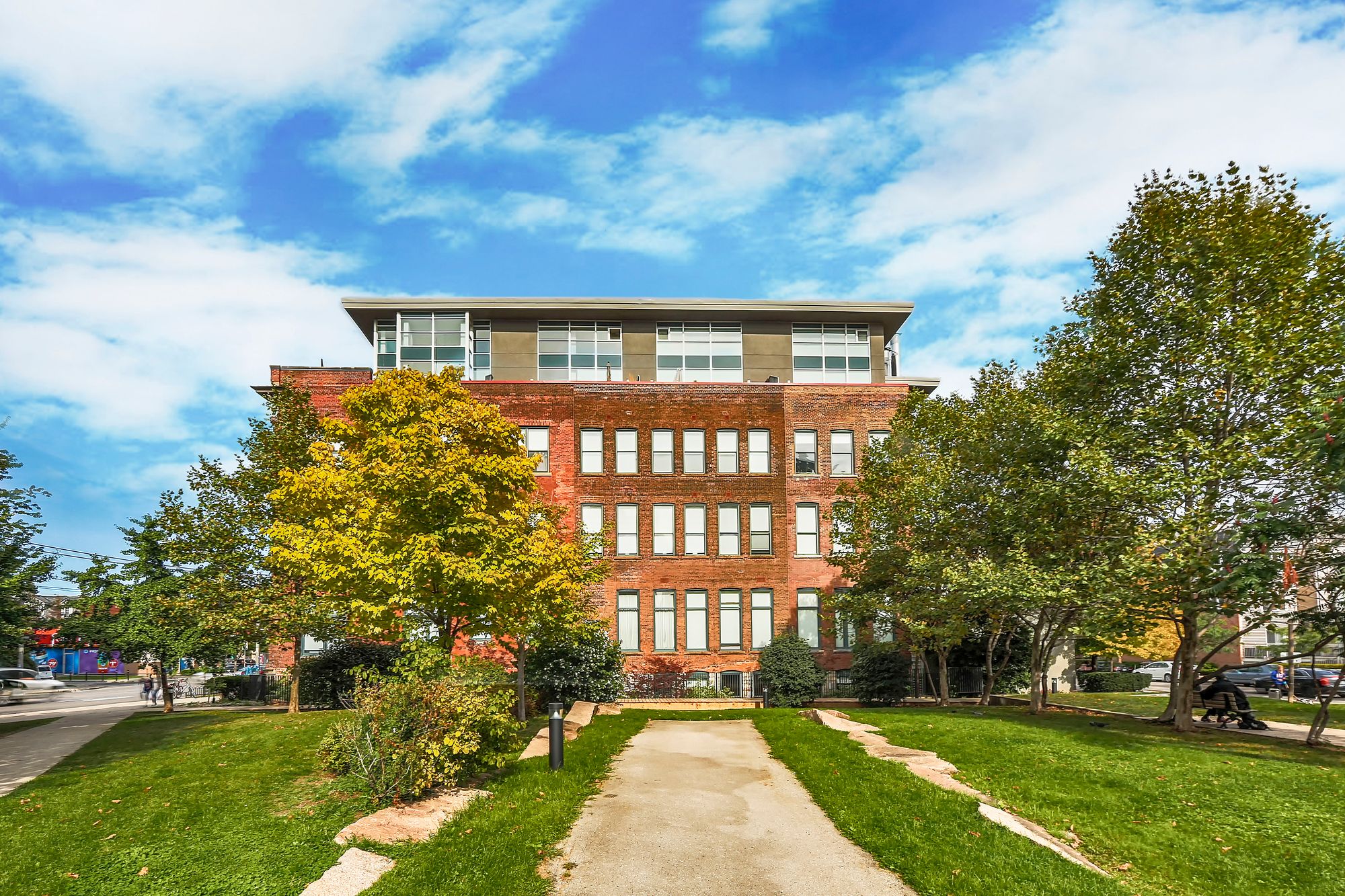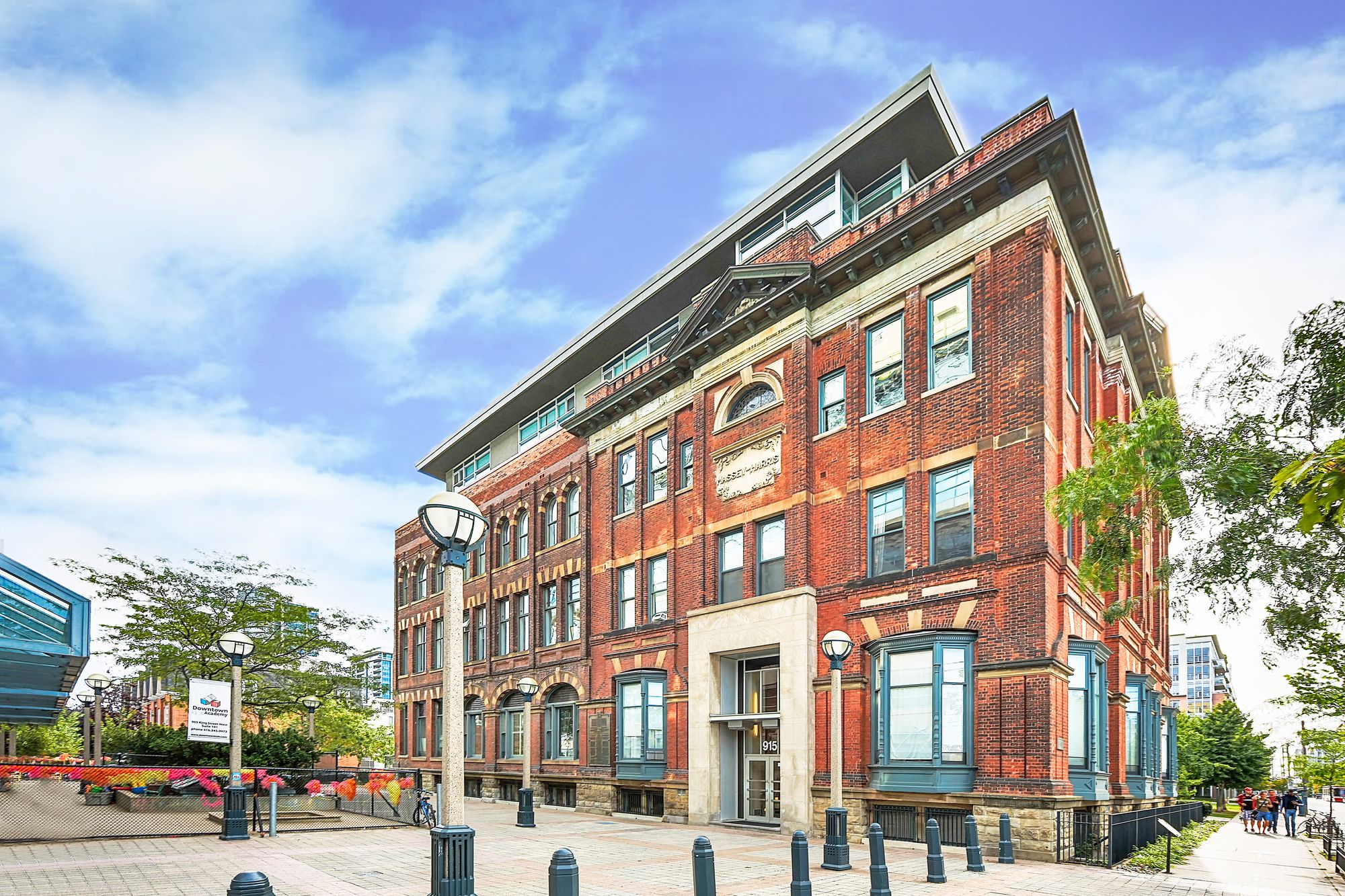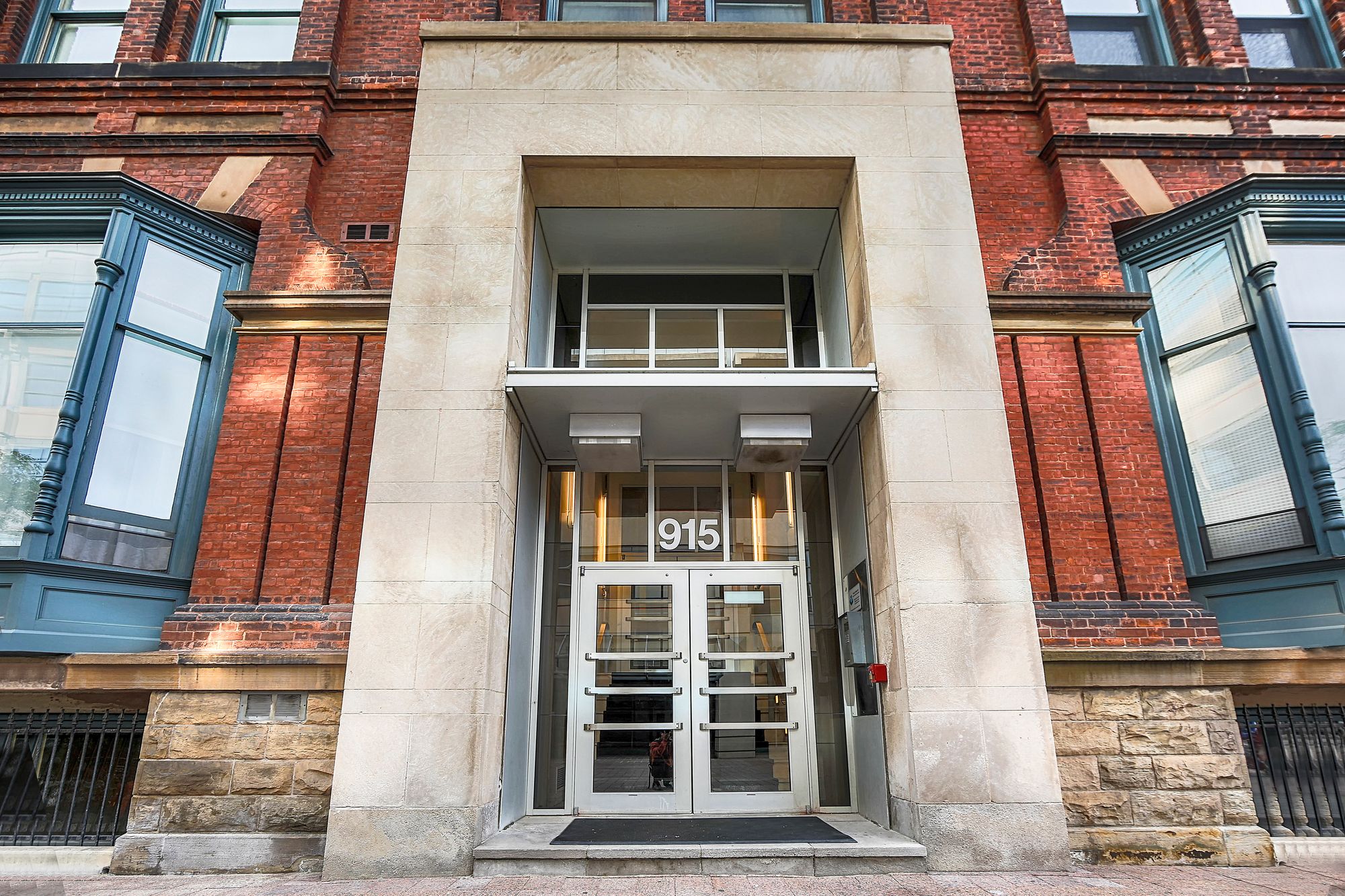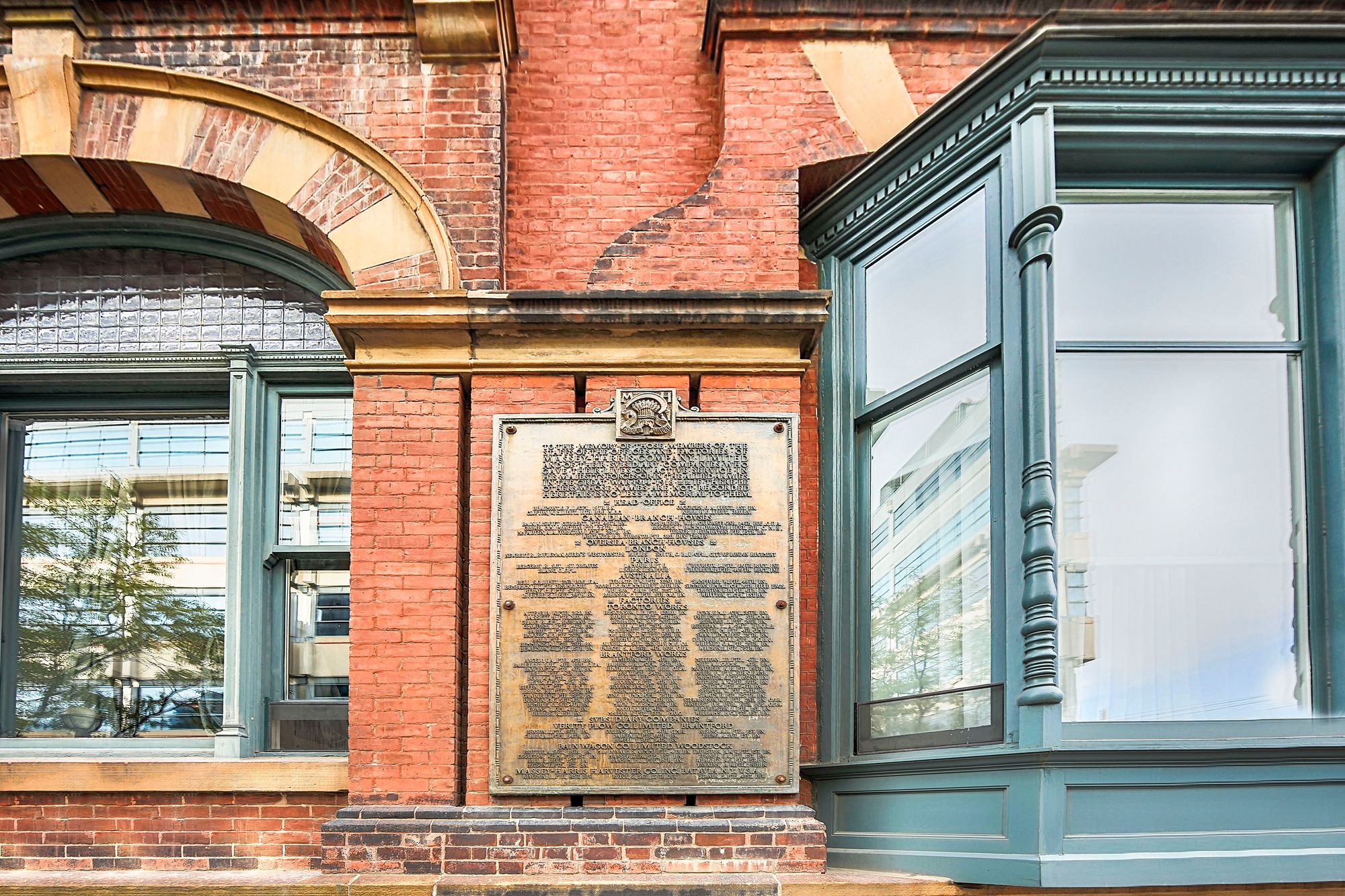 915 King St W
0
Listings for Sale
for Sale
0
Listings for Rent
for Rent
Massey Harris Lofts
915 King St W
Massey Harris Lofts
0
Listings for Sale
for Sale
0
Listings for Rent
for Rent
0
Developer
Canderel Stoneridge
Property Management
Icon Property Management
Unit Size Range
473 - 1100 SQFT
915 King St W, Toronto
About this loft
The building at 915 King Street West is one of the oldest structures still inhabited today. Now, that's not to say that the Massey Harris Lofts didn't receive its share of upgrades and updates during the renovation process. However the fact that the building was built not in the last century, but in the one before that, is pretty impressive.
The original construction of 915 King West occurred in 1883, when the Massey Harris Company needed a site for its offices. These agricultural tool manufacturers took up residence in the building throughout Toronto's booming industrial era, and today the building has been skillfully repurposed.
In 2003, Canderel Residential oversaw the conversion of the Massey Harris office building into 46 hard lofts. With its designation as a heritage building, the structure thankfully couldn't be demolished. If you recognize Canderel Residential, it's likely because they are the same people who developed Toronto's largest residential tower: Aura at College Park. While this property is nowehere near as large as Aura, the developers did manage to add a couple of storeys to the top of 915 King St W, though, in order to maximize the number of homes they could offer to prospective buyers.
The final product is a 7-storey structure, divided into 46 King West condos: most of these are authentic hard lofts, while a small number of contemporary penthouses are available as well. Even those living in the newer units can appreciate the historical architecture of the façade and common areas at the Massey Harris Lofts. The traditional red brick exterior is sprinkled with stone details over windows and the front entryway that simply cannot be recreated today.
According to the reports on the building's heritage status, the architectural style is a combination of Queen and Revival and Georgian. Arched windows can be seen throughout, while bay windows line the ground floor. While this building was celebrated for its inventiveness back in the 1800s, today it is coveted for its deep sense of history and antique look.
With the Massey Harris Lofts' unique style, historical character, and low monthly fees, it's no wonder residents don't opt to move out very often. Turnover, therefore, is quite low, but interested buyers are encouraged to keep an eye out for any appearances it might make on the market.
The Suites
The individual homes at the Massey Harris Lofts range in style, thanks to the combination of hard and soft lofts that inhabit the building. Sizes begin at approximately 500 square feet, with the largest of units more than double that size — the most spacious lofts measure in at about 1,100 square feet. Bachelors and two bedroom suites coexist at 915 King Street West, as well as everything in between.
Toronto condos for sale in this building are difficult to describe, as each one is unique thanks to the manageable number of homes that Canderel was in charge of converting. Certain lofts feature vaulted ceilings in bathrooms, once functioning as vaults where workers wages were kept. Others boast 13.5-foot ceilings, exposed brick, and wooden beams that remind residents of times gone by. Some, as mentioned earlier, are even outfitted with delightful bay windows.
The Neighbourhood
The Massey Harris Lofts couldn't possibly be complete without its own park, right? Even if you think the building was extraordinary enough, it only gets better with the Massey Harris Park just next door. And while the park is technically open to the public, the name makes residents feel like it's their own, private retreat.
For those in need of some more space to run around in, Stanley Park is a short walk away from the lofts at 915 King Street West. Here, neighbours can take a dip in the outdoor pool, or partake in a range of sports, from table tennis to basketball, and even shuffleboard.
When the time comes to shop, dine out, or explore the nightlife, Queen and King West are both more than just viable options. These streets are where some of the hottest new restaurants and boutiques constantly battle it out for prime commercial real estate. Vogue Magazine has even named Queen West one of the world's coolest neighbourhoods, in case you didn't believe us.
Transportation
Car owners living at 915 King West can, naturally, make use of King Street for east-west travel. However, for those in need of some real speed, drivers can access the Gardiner Expressway via Jameson Avenue. This highway hugs the bottom of the city, offering connections to the 427 to the west and the Don Valley Parkway to the East.
Additionally, just steps away from the front doors of the Massey Harris Lofts is a streetcar stop at King and Strachan. From here, travelers can hop on an eastbound car in order to connect with the University-Spadina Line subway trains at St. Andrew Station.
0
Listings For Sale
Interested in receiving new listings for sale?
0
Listings For Rent
Interested in receiving new listings for rent?
Amenities
Maintenance Fees Cover
Maintenance fees include
Water
Owner / renter pays separately
Hydro
Heat
Air Conditioning
Past Sold & Rented Listings
Stats, Trends & Rankings
Price Per Square Foot
Massey Harris Lofts vs The
King West Area
More Expensive
per SQFT compared to the neighbourhood average
Massey Harris Lofts's Avg
price per SQFT
Neighbourhood Avg
price per SQFT
Building Trends At Massey Harris Lofts
Days on Market
Units at Massey Harris Lofts spend an average of
2
Days on Market
based on recent sales
List vs Selling Price
On average, these lofts sell for
above
the list price.

Offer Competition
Lofts in this building have a
HIGH
chance of receiving
Multiple Offers
Turnover of Units
On average, each unit is owned for
5
YEARS
before being sold again
Property Value
Increase
in property value within the past twelve months
Price Ranking
Highest price per SQFT out of
95
condos in the King West area
Sold Units
6
Units were
Sold
over the past twelve months
Rented Units
6
Units were
Rented
over the past twelve months
Best Value
Massey Harris Lofts offers the
best value
out of 95 condos in the King West neighbourhood
Return on Investment
Massey Harris Lofts has the
highest ROI
out of 95 condos in the King West neighbourhood
Rental Yield
Massey Harris Lofts yields the
highest rent prices
out of 95 condos in the King West neighbourhood
High Demand
Massey Harris Lofts is the
most popular
building out of 95 condos in the King West neighbourhood
Sales vs Rental Values For This Loft
Average Cost Per Sqft
$1,098
Sales Price Range
$575,000 - $575,000
Rental Price Range
$2,200 - $2,200
Average Cost Per Sqft
$1,060
Sales Price Range
$685,000 - $1,072,000
Rental Price Range
$2,350 - $3,000
1 Bed + Den
664 - 759 SQFT
Average Cost Per Sqft
$903
Sales Price Range
$600,000 - $600,000
Rental Price Range
$2,800 - $2,800
How Often Are Units Listed?
Average Sales Availability
Average Rental Availability
Ratio of Unit Type in Building
9%
Average Sales Availability
Average Rental Availability
Ratio of Unit Type in Building
42%
1 Bed + Den
549 - 944 SQFT
Average Sales Availability
Average Rental Availability
Ratio of Unit Type in Building
44%
Average Sales Availability
Average Rental Availability
Ratio of Unit Type in Building
7%
Maintenance Fees

Massey Harris Lofts vs The

King West Area
More Expensive
per SQFT compared to the neighbourhood average
Massey Harris Lofts's Avg
monthly maintenance
fee per SQFT
Neighbourhood Avg
monthly maintenance
fee price per SQFT
Similar lofts