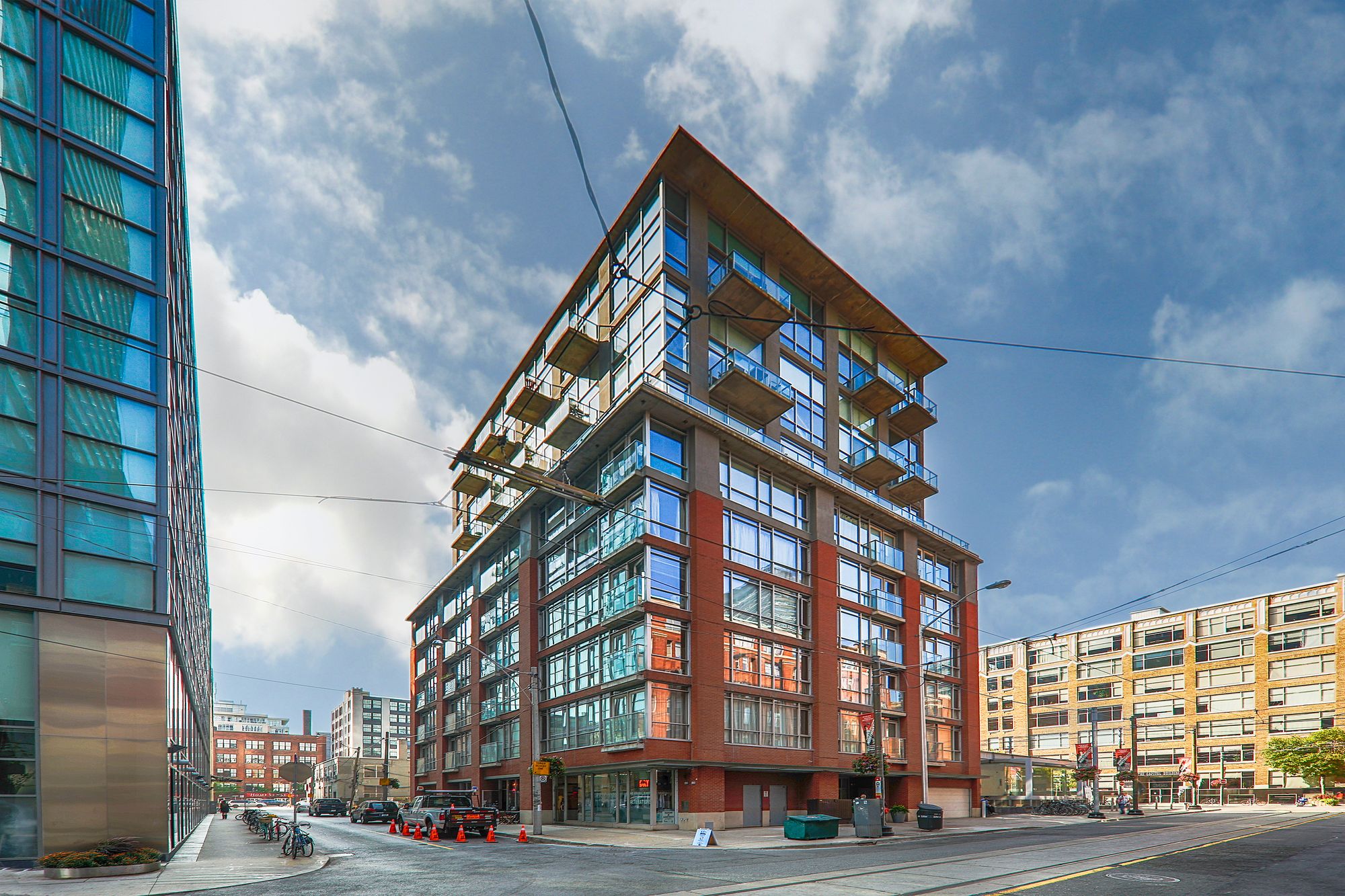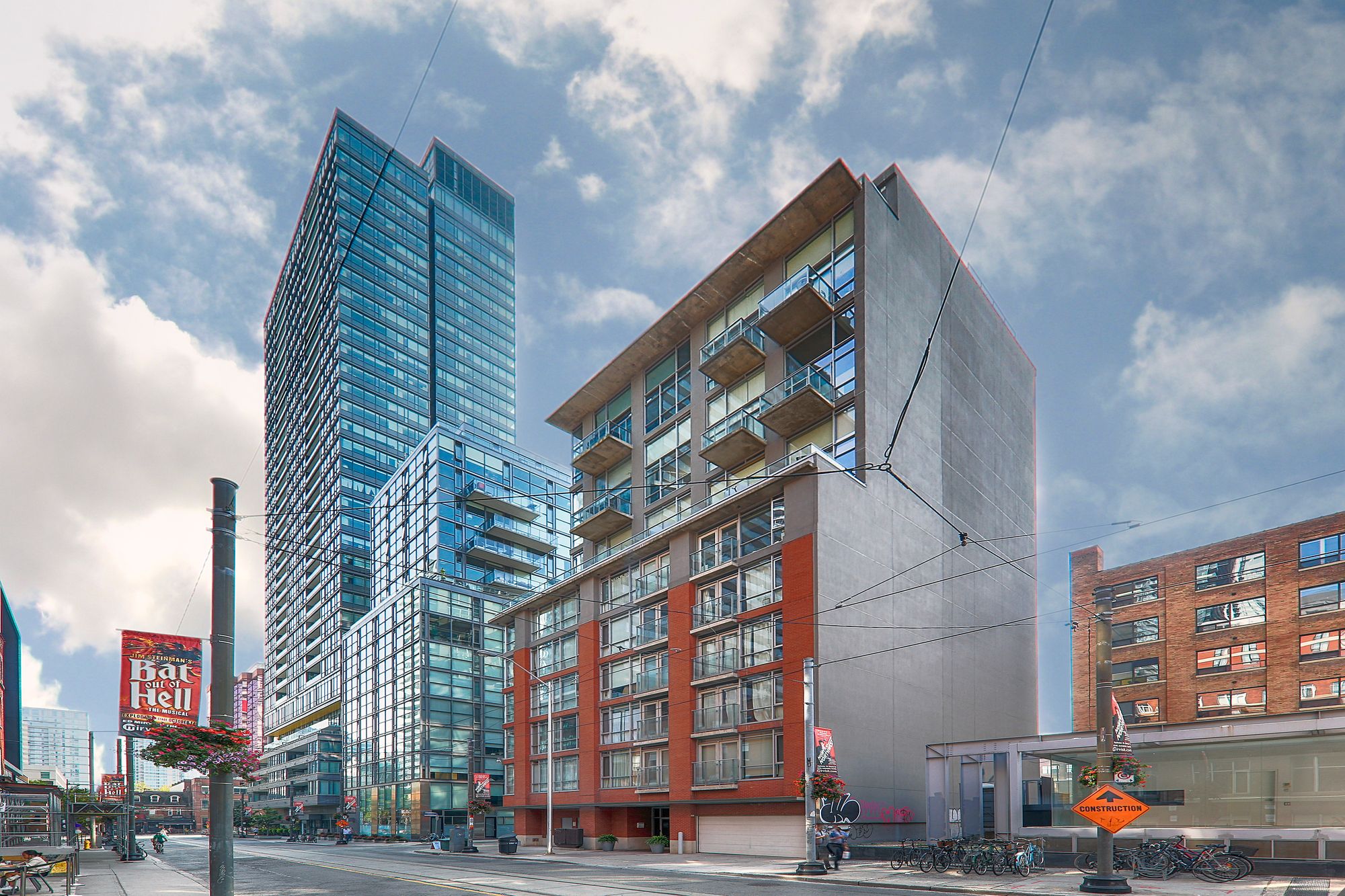 36 Charlotte St
1
Listing for Sale
for Sale
2
Listings for Rent
for Rent
Charlotte Lofts
36 Charlotte St
Charlotte Lofts
1
Listing for Sale
for Sale
2
Listings for Rent
for Rent
0
Developer
Urban Capital Property Group
Property Management
Atrens Management Group Inc.
Unit Size Range
482 - 1050 SQFT
36 Charlotte St, Toronto
About this loft
Loft Overview
You know what they say — third time's a charm. That phrase is especially true for the two leading firms who teamed up to create an exceptional third project together. After reading a little more about the Charlotte Lofts at 36 Charlotte Street — or after seeing them for yourselves — it won't be surprising at all to hear that Core Architects has prior experience building luxury villas in Dubai. As for Urban Capital, this building itself is testament to their innovative spirit.
Built in 2002, these contemporary homes benefit from their soft loft designation. Rather than the typical white cube downtown Toronto condos, the Charlotte Lofts resemble neighbouring industrial structures. Red brick covers the lower portion of the façade, with concrete and glass overhead. This way, the building avoids interrupting the aesthetic of the historic King West neighbourhood in which it resides.
Thanks to its modern construction date, however, 36 Charlotte Street is chock full of amenities. A gym and underground parking make life easier for residents, while the common rooftop terrace is meant purely for relaxation and added comfort.
The Suites
A charming 63 Toronto lofts are spread out over the thirteen-storey building at 36 Charlotte Street. The intimately sized building has just enough units to encompass a range of sizes, while still giving neighbours a good chance to get to know one another.
Not only does the square footage vary from loft to loft, but the homes fluctuate aesthetically as well. Starting at around 500 square feet and ranging to just over 1,000, many types of buyers will find what they are looking for here.
One-bedroom King West condos for sale, for example, may satisfy single professionals or couples. Those with children or the need for a home office, on the other hand, will be more impressed with the multi-level lofts on the 6th floor, complete with two to three bedrooms, 17-foot ceilings, and of course private balconies.
And finally, we wouldn't be able to call these homes soft lofts without a few of the following features: expansive floor-to-ceiling windows that allow natural sunlight to illuminate each home; spacious, open floor plans that satiate any and all claustrophobics; exposed concrete that makes for an industrial-chic style.
The Neighbourhood
.With its location just around the corner from King and Spadina, those living at 36 Charlotte Street are practically guaranteed a boredom-free existence. Whether residents are outdoorsy types, party animals, or the most gracious of hosts, the surrounding neighbourhood offers something for everyone.
Those wishing to drown themselves in culture are also in luck, thanks to the numerous venues that dot the area. For example, international films can be taken in at the TIFF Bell Lightbox, while those looking to hear live music can catch a performance by the Toronto Symphony Orchestra at Roy Thompson Hall. Plays can be found running at the Royal Alexandra or Princess of Wales Theatres, whereas those looking to watch a blockbuster hit with a lap full of buttery popcorn can head over to the Scotiabank Theatre.
Others may prefer to spend time at home, which is perfectly acceptable when you live at 36 Charlotte Street. Residents can choose between the slightly closer, more upscale Fresh & Wild Food Market at King and Spadina, or the endless choices at the expansive Loblaws at Queen and Portland. And as for those who are serious about wine pairings, not to worry, an LCBO can also be found at the corner of King and Spadina.
As for the outdoorsy ones, Lake Ontario can be reached in under 20 minutes on foot. From here, pedestrians and cyclists can traverse the Martin Goodman Trail, or explore various parks such as the Canoe Landing, HTO Park, and Coronation Park.
Transportation
Thanks to its location near to two major arterial roads, residents of 36 Charlotte Street will have no problem traveling to any corner of the city — or beyond.
King Street will carry drivers and TTC riders alike east and west, offering those using the latter method the chance to transfer onto the subway at St. Andrew or King Stations. Spadina, on the other hand, is ideal for those heading north or south: northbound drivers may be looking to reach the 401 and exit the city altogether, while those traveling south will find themselves at Lake Ontario in no time, where drivers may merge onto the Gardiner Expressway.
Jetsetters can reach Billy Bishop Toronto City Airport in about half an hour by car or public transit. For those going international, Pearson International Airport is about 45 minutes away when using the UP service from Union Station, or a 30-minute drive.
1
Listings For Sale
Interested in receiving new listings for sale?
2
Listings For Rent
Interested in receiving new listings for rent?
Amenities
Maintenance Fees Cover
Maintenance fees include
Water
Owner / renter pays separately
Hydro
Heat
Air Conditioning
Past Sold & Rented Listings
Stats, Trends & Rankings
Price Per Square Foot
Charlotte Lofts vs The
King West Area
Less Expensive
per SQFT compared to the neighbourhood average
Charlotte Lofts's Avg
price per SQFT
$1,072
/ SQFT
Neighbourhood Avg
price per SQFT
$1,146
/ SQFT
Building Trends At Charlotte Lofts
Days on Market
Units at Charlotte Lofts spend an average of
21
Days on Market
based on recent sales
List vs Selling Price
On average, these lofts sell for
above
the list price.

Offer Competition
Lofts in this building have an
AVERAGE
chance of receiving
Multiple Offers
Turnover of Units
On average, each unit is owned for
5.4
YEARS
before being sold again
Property Value
Increase
in property value within the past twelve months
Price Ranking
Highest price per SQFT out of
95
condos in the King West area
Sold Units
3
Units were
Sold
over the past twelve months
Rented Units
3
Units were
Rented
over the past twelve months
Best Value
Charlotte Lofts offers the
best value
out of 95 condos in the King West neighbourhood
Return on Investment
Charlotte Lofts has the
highest ROI
out of 95 condos in the King West neighbourhood
Rental Yield
Charlotte Lofts yields the
highest rent prices
out of 95 condos in the King West neighbourhood
High Demand
Charlotte Lofts is the
most popular
building out of 95 condos in the King West neighbourhood
Sales vs Rental Values For This Loft
Average Cost Per Sqft
$1,038
Sales Price Range
$652,000 - $836,500
Rental Price Range
$3,200 - $3,200
1 Bed + Den
730 - 889 SQFT
Rental Price Range
$2,275 - $2,500
How Often Are Units Listed?
Average Sales Availability
Average Rental Availability
Ratio of Unit Type in Building
2%
Average Sales Availability
Average Rental Availability
Ratio of Unit Type in Building
58%
1 Bed + Den
723 - 1045 SQFT
Average Sales Availability
Average Rental Availability
Ratio of Unit Type in Building
32%
Average Sales Availability
Average Rental Availability
Ratio of Unit Type in Building
10%
Maintenance Fees

Charlotte Lofts vs The

King West Area
More Expensive
per SQFT compared to the neighbourhood average
Charlotte Lofts's Avg
monthly maintenance
fee per SQFT
$0.97
/ SQFT
Neighbourhood Avg
monthly maintenance
fee price per SQFT
$0.75
/ SQFT
Similar lofts