While most people would never be able to afford any of the houses in this list, it's still fun to look at how the one per cent live — or more like the 0.01 per cent.
Whether it's an incomplete mansion next door to Drake or one designed by a leading mid-century visionary, the most luxurious and expensive homes in the GTA are awe-inspiring to some.
24 Park Lane Circle
Being neighbours with Drake comes at a steep price. Listed for $45,000,000, this nine-bedroom, 16-bathroom home in the Bridle Path is a mansion for the rich and/or famous. The home isn't yet complete, which means you'll have to add that personal touch. But then again, you'd think for $45 million you'd get a fully-finished house with furniture included, plus a butler whose only job is to make you snacks.
However, the home is also listed at a 'deep discount' of $28,880,000. It's strange that both listings are currently active, but the house has been on and off the market since 2021. So perhaps this is a realtor tactic to see who they can trick into paying a higher price?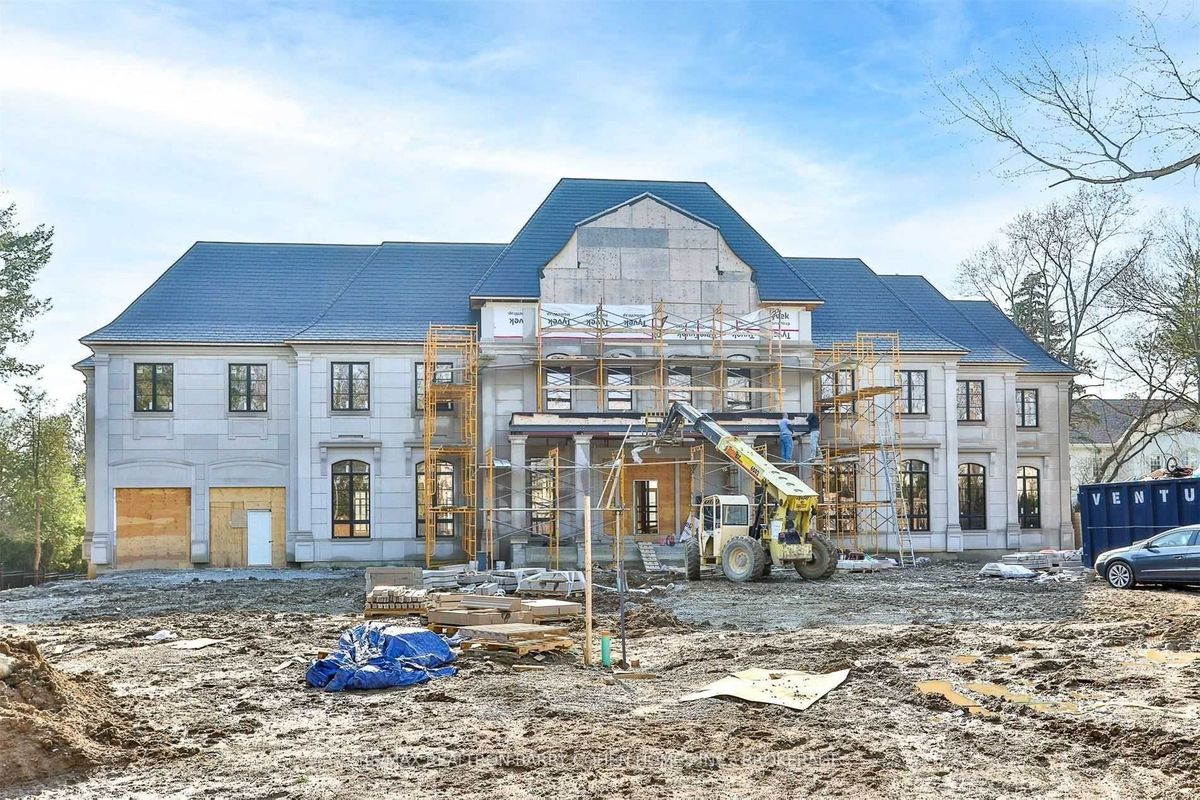 2275 Doulton Drive
When you think of the most expensive homes in the world, most people probably picture something like 2275 Doulton Drive. It looks like a museum that meets Versaille, then meets the White House. It has intricate ceilings, 14-carat gold details, six bedrooms, 14 bathrooms, a 15-car garage, and all the other bells and whistles you would expect out of an almost $30 million mansion. This home has been on the market since 2019, where it was first listed for a whopping $50 million. But since then, it has been steadily dropping in price. It is currently listed for $29,900,000.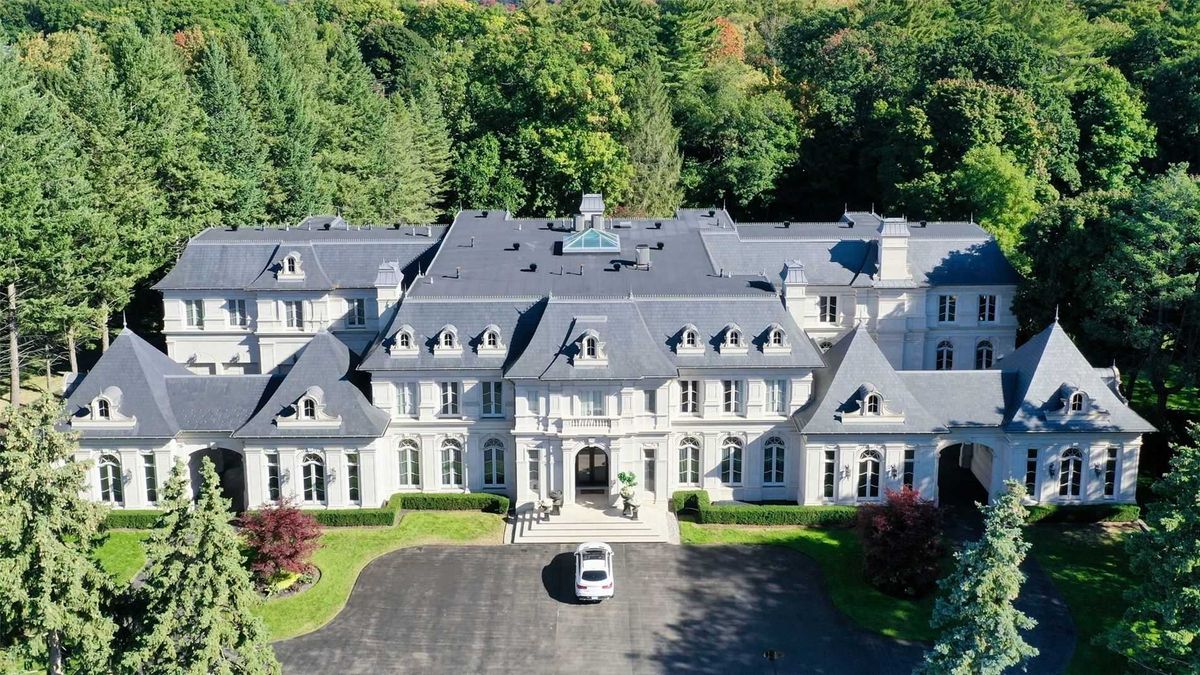 88 Forest Heights Boulevard
When it comes to building and designing luxury homes in Toronto, architect Richard Wengle is the master. He's specifically known around the GTA for his single-family luxury homes that have an understated elegance. 88 Forest Heights Blvd is a classic Wengle home with large principal rooms, soaring ceilings and impeccable construction. Listed for $29,800,000, the six-bedroom, 11-bathroom North York home is reminiscent of a European villa with all the marble floors, plus a resort-worthy pool in the backyard.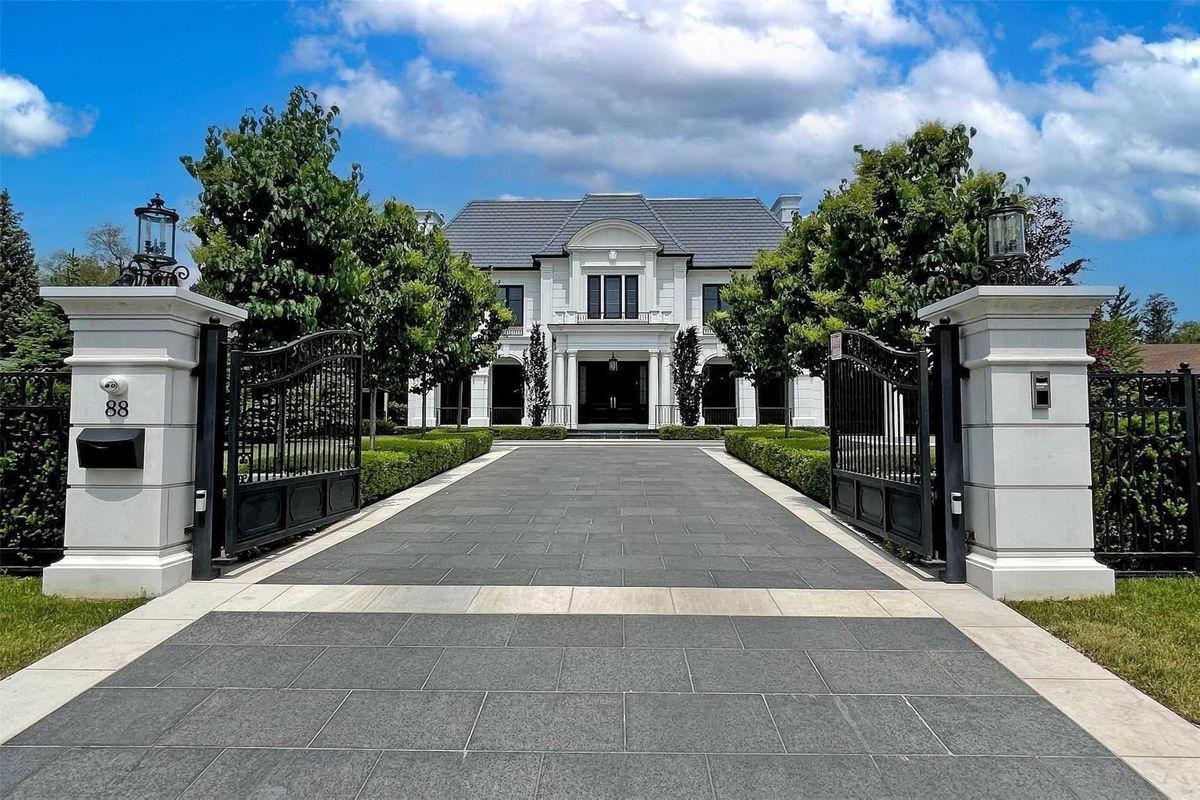 103 Old Colony Road
You know a house is fancy when it has artwork of itself. 103 Old Colony Road is a unique collaboration between famed architect and watercolour concept artist Michael McCann and designer and builder Lisa Mandel McCann.
According to the realtor, the home pays homage to the one-acre of nature surrounding the home. Priced at $28,800,000, the home has an almost Frank Lloyd Wright feel to it with all the use of natural materials, integrating the home into its surroundings. The property also has a tennis court, outdoor pool, spa, and so much hi-tech gear that you could never be bored.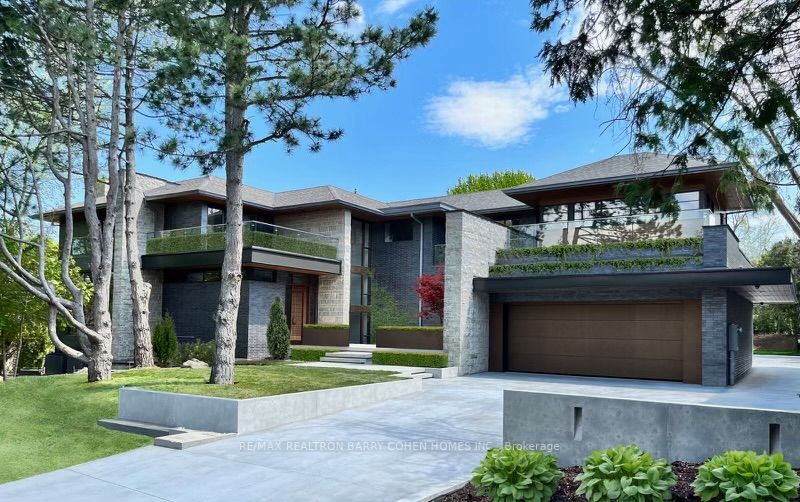 30 High Point Road
Designed by John C. Parkin, the leader in developing mid-century modern style in Canada, this home in the Bridle Path is one of Canada's most architecturally significant homes. The home itself is considered a masterpiece with soaring ceilings, plenty of natural light, a four-storey solarium, an indoor and outdoor pool. Meanwhile, there are so many more unique touches that you just have to look at the pictures to truly understand how stunning this home is. It also doesn't hurt that this property is sitting on an impressive 2 acres of land. This crown jewel of Canadian modern architecture is listed for $28,000,000.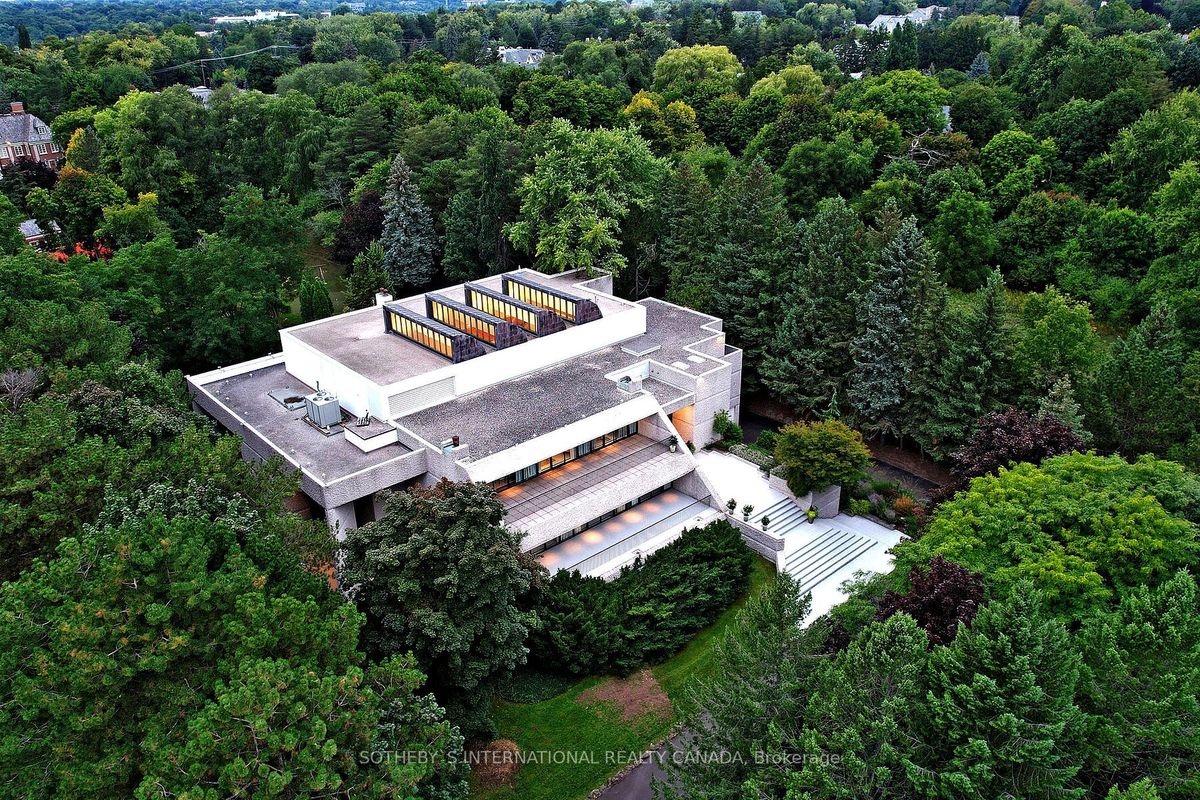 These homes are definitely the cream of the crop of GTA homes. But there's so many more out there that are easier on the budget, which could be just as perfect. That being said, if you could afford a $30 million mansion which one would you choose?