For the first time since December 2020, buyers are coming to the negotiating table with the upper hand. Amid rising interest rates and runaway inflation — Toronto's once hot real estate market has certainly cooled off, and this means some sellers are having to adjust their prices accordingly.
Back in February, we saw GTA buyers paying, on average, about 15% above the asking price. But those days of multiple offers and soaring prices are largely behind us. Now, buyers are paying nearly 1% under asking. Right now, a GTA condo is selling for about $814 per-square-foot (PSF) or roughly $751,481. That's about a 12% drop since February's peak.
Since January, the amount of terminated listings has risen by a stunning 643%. That data alone signals that many sellers have been forced to rethink their strategies amid changes in the overall real estate market.
So now that the market is finally cooling, many buyers are looking to get in on the action. That's why we've rounded up several Toronto condos that have become the victim of major price reductions. Take a look!
50 Power St, Unit 1119 | $999,900 (-$250,000) | Corktown
Talk about a steep price drop! Boasting nearly 1,000 square feet of space with 9 foot ceilings and an open concept design — this Corktown condo has seen a major price reduction of $250,000. The big draw at this property are the large floor-to-ceiling windows, offering plenty of natural light all year round. While the unit doesn't have a balcony, you'll still be able to enjoy the outdoors. That's all thanks to the building's fantastic amenities, which include an outdoor pool, community garden, and BBQ area complete with a fireplace!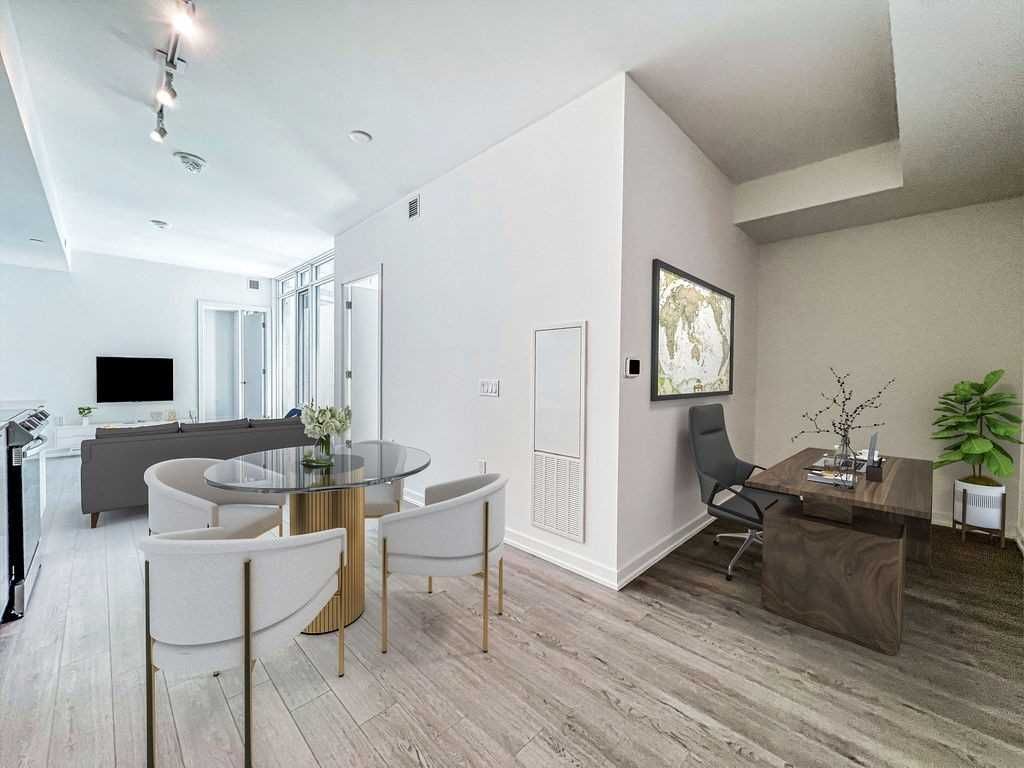 766 King St W, Unit 209 | $999,999 (-$91,001) | King West
This spacious hard loft in the King West neighbourhood has been reduced by about $91,000. The two bedroom, two bathroom unit features a large north-facing terrace complete with a gas line for those summer barbeques. The unique property is two storeys high with all two bedrooms located on the upper level. Large windows on both floors allow natural light to flood the 1,000 square foot space, creating a bright open concept living area.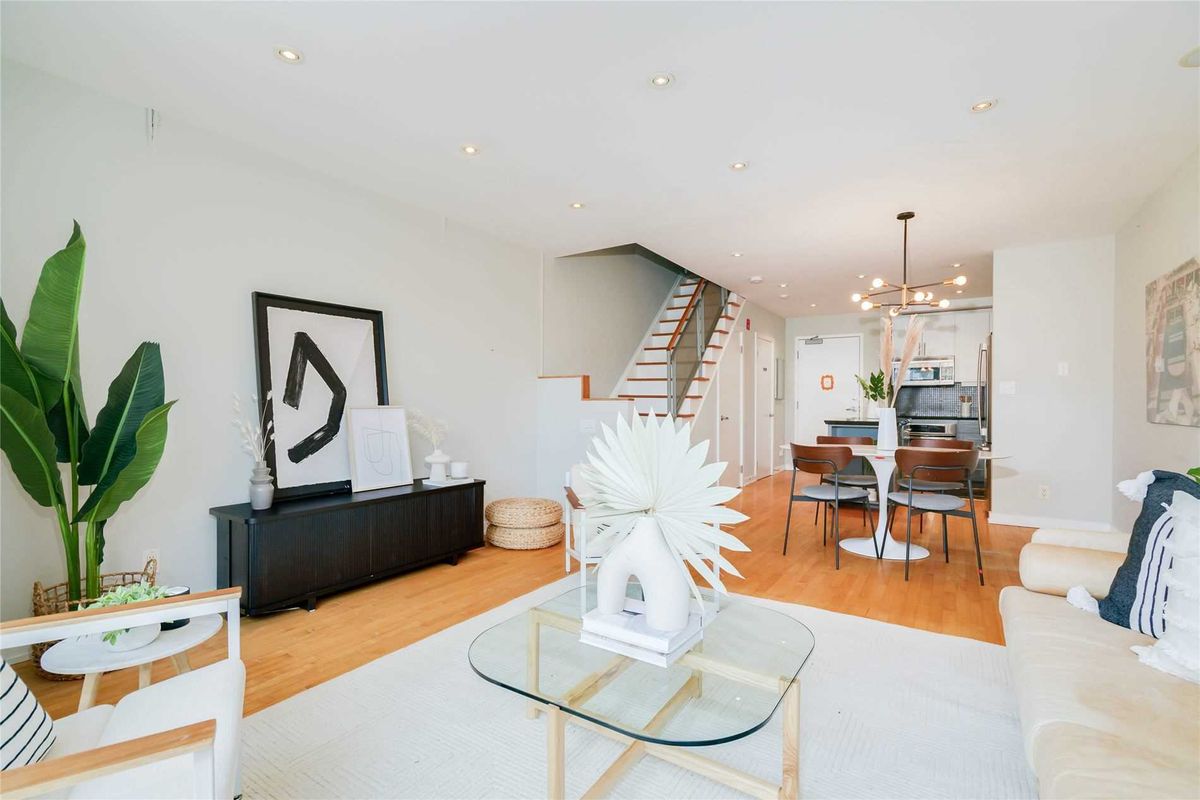 160 Baldwin St, Unit 201 | $795,000 (-$54,000) | Kensington Market
This Kensington Market unit is not your typical condo, and it's been relisted with a $54,000 price reduction. If you're wondering why you can't see the price reduction note on the listing, it's because the seller "terminated" the listing, and re-listed at the lower price of $795,000 (likely to bring the "days on market" back down to zero).
The super trendy suite features a loft-style layout with a spacious bedroom overlooking the main living area. With 900 square feet of space, this property offers plenty of room to relax and entertain. Large south-facing windows flood this one-bedroom unit with natural light, although the view is somewhat obstructed by an adjacent parking garage. Otherwise though, high ceilings and an open concept design make this unit feel much larger than life itself!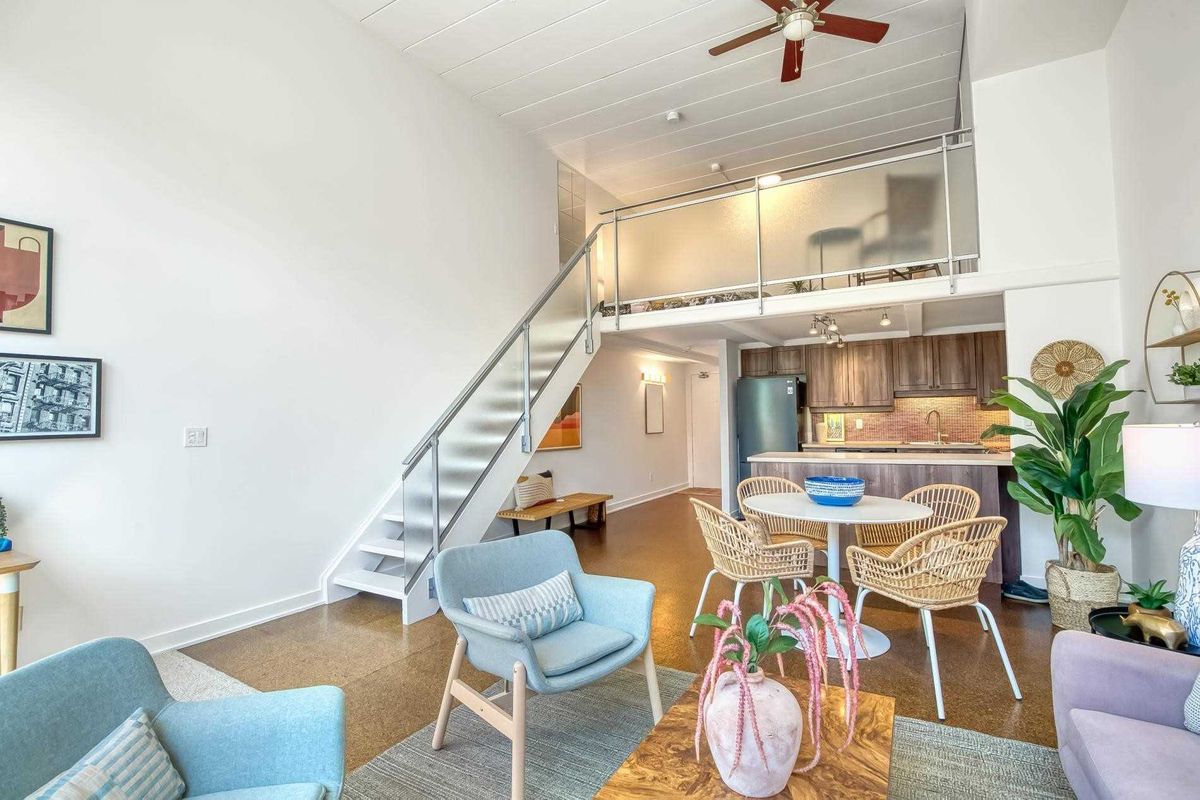 88 Broadway Ave, Unit 206 | $649,900 (-$50,000) | Midtown
This one-bedroom-plus-den is the subject of a $50,000 price drop. The property, located near Yonge and Eglinton, boasts an open concept design and large east-facing windows that brighten up the space. The private balcony is the perfect place to get your day started each morning as you watch the sunrise!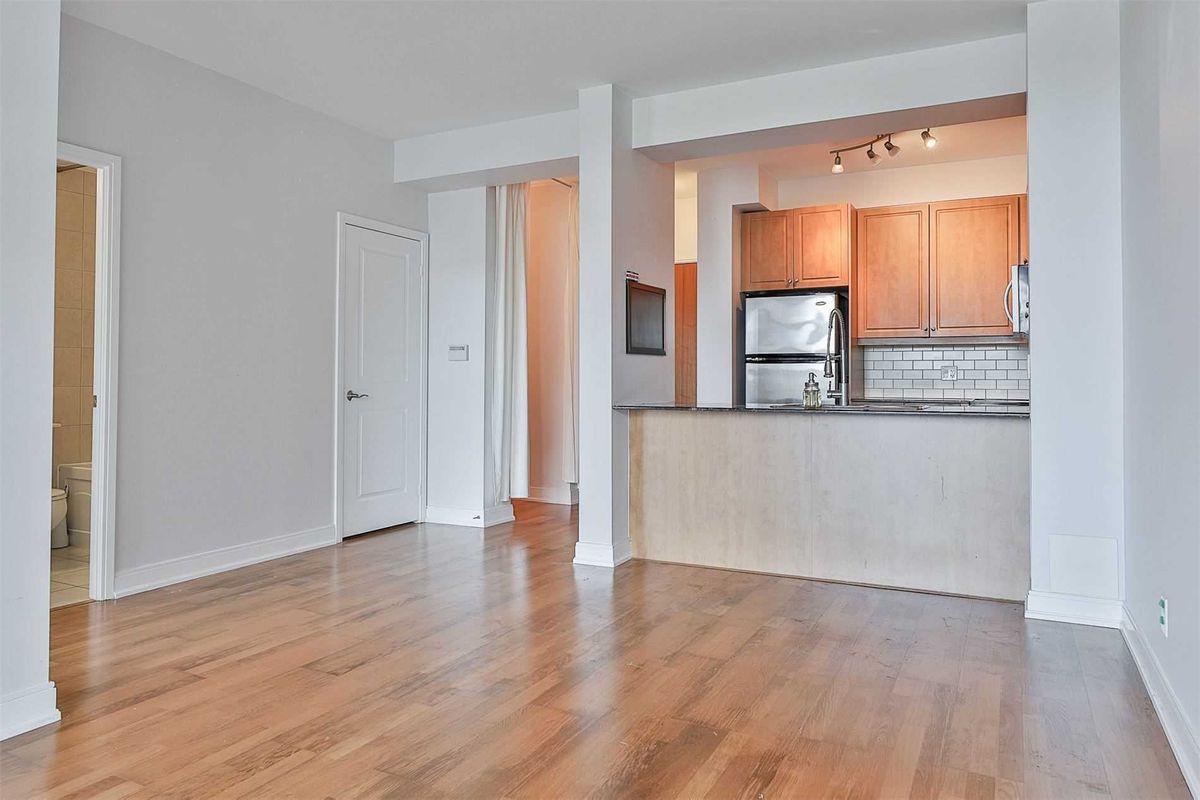 21 Nelson St, Unit 302 | $724,900 (-$50,000) | Queen West
This pretty, two bedroom unit is located in the trendy Queen West neighbourhood, and has seen a $50,000 price drop despite all its renovations. Spanning nearly 900 square feet, this spacious suite offers plenty of living space. Living here means the sun will always shine in, thanks to your private south-facing balcony. The open concept design gets a ton of natural light from the large windows throughout. As if that weren't enough — the stylish kitchen offers stunning granite countertops, glossy modern cabinetry, and a double convection oven.