If you'd been hoping to snap up your dream condo in downtown Toronto, but were put off by record prices this year, now might be the perfect time to buy.
Since February, condo values have fallen by 9%, dropping from a peak of $1,202 per square foot to $1,094 in August. It's not just that prices have come down, either. Many sellers, now understanding that the market has shifted, are more willing to negotiate. On average, buyers are now paying nearly 2% under the asking price. A very different picture from just six months ago when buyers were paying 10% over asking.
Across the city, sellers are finding their listings sitting on the market for an average of 26 days. Quite a dramatic shift from the average of 12 days on the market in February.
All this to say, finding downtown Toronto condos at these price points would've been nearly impossible just a few months ago.
Looking for a more affordable condo? Here are our top picks, all priced under $500,000, and available for sale now.
78 St. Patrick St, Unit 100 | $499,900
This quirky two-level loft is located in Toronto's Grange Park neighbourhood. Complete with a tree-lined entrance and spacious terrace, you'll never pine for additional outdoor space. The one-bedroom plus den is located in the popular Grangetown Lofts, featuring 1,000 square feet of living space in an open concept design. Just steps from trendy Queen West, you'll never miss out on the best parts of city living.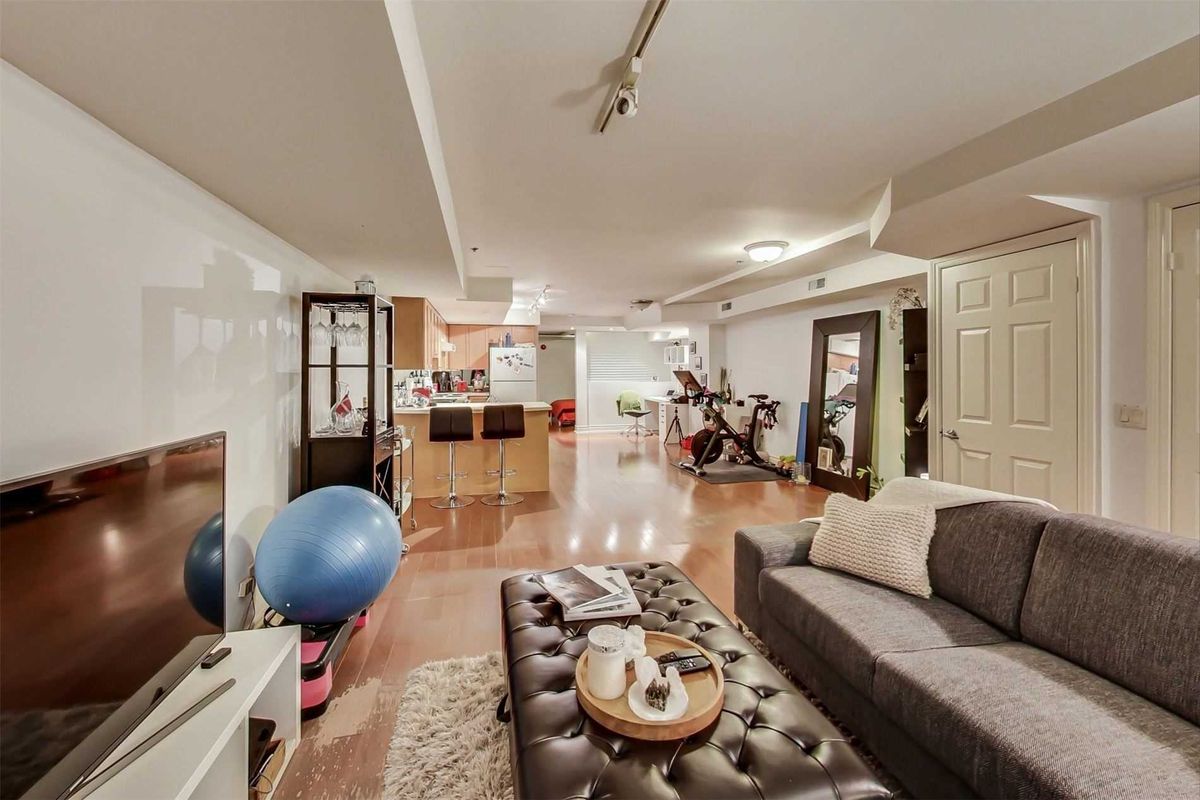 36 Blue Jays Way, Unit 525 | $499,900
Looking for a view of the city in the heart of one of Toronto's most vibrant neighbourhoods? Look no further than this suite inside the luxurious Soho Metropolitan Condos. This one bed, one bath in the King West neighbourhood has everything you're looking for in a compact space. With nearly 600 square feet of living area, this unit has a south-facing view, plus floor-to-ceiling windows that make for a brightly lit space.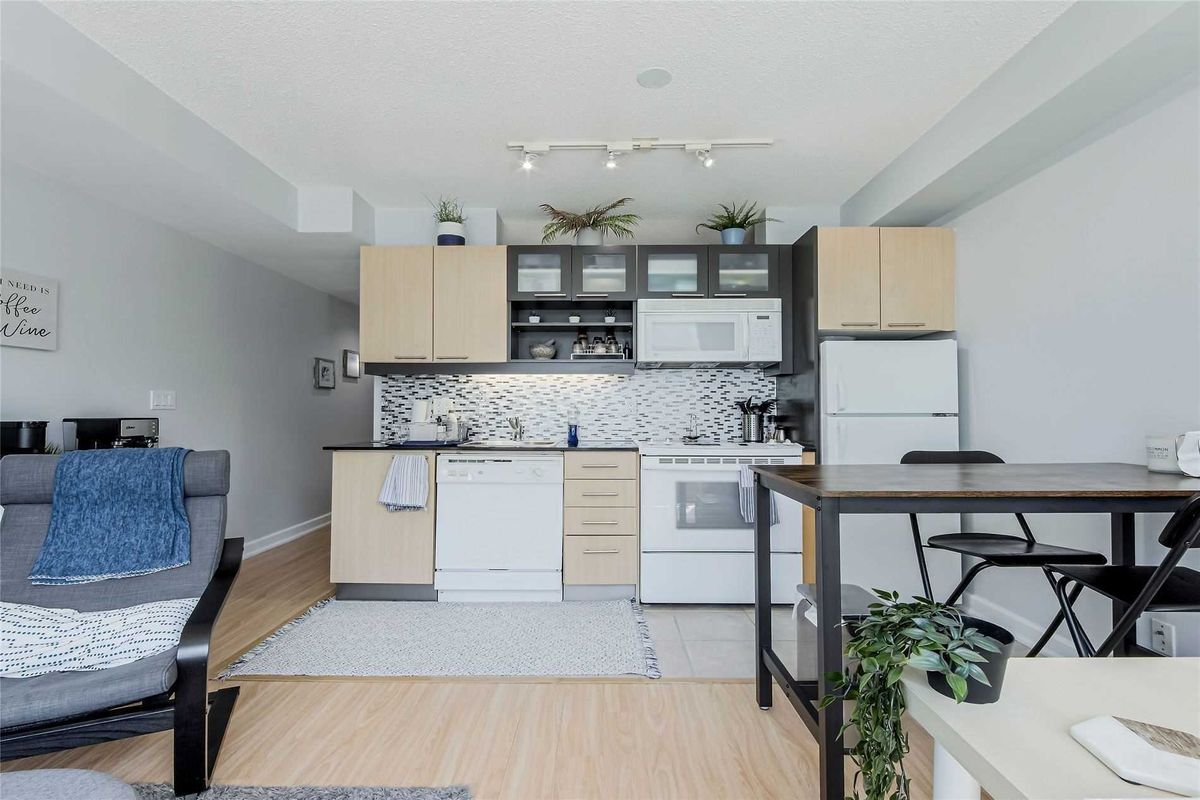 20 Bruyeres Mews, Unit 1102 | $498,000
This beautiful one-bedroom suite in Toronto's Fork York neighbourhood boasts tons of natural light across an open concept layout. Located inside The Yards at Fort York, the unit features a large west-facing balcony, where you can take in the sunset all year round. With floor-to-ceiling windows in the living room and bedroom, the unit feels much larger than 500 square feet. The modern layout provides many interior design options to really make this unit your own.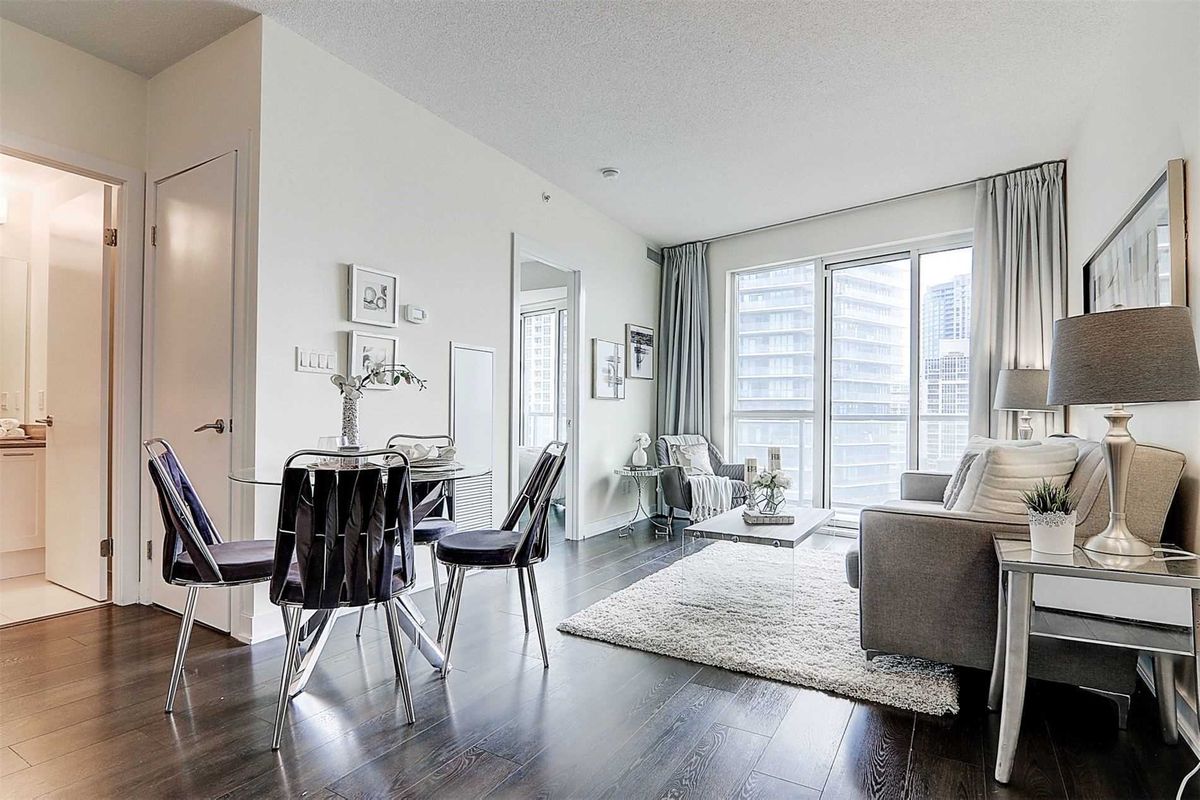 28 Wellesley St E, Unit 211 | $499,900
This studio unit is all about the perfect location. Right in the heart of The Village, this unit at the highly-popular VOX Condos is surrounded by fantastic neighbourhood amenities. It's also within walking distance of Toronto's most popular haunts. The suite's layout makes it look and feel larger than its 390 square foot size. With a private terrace and large west-facing windows, natural light pours in throughout the day. The property also features plenty of storage space, and a modern kitchen that's small but practical.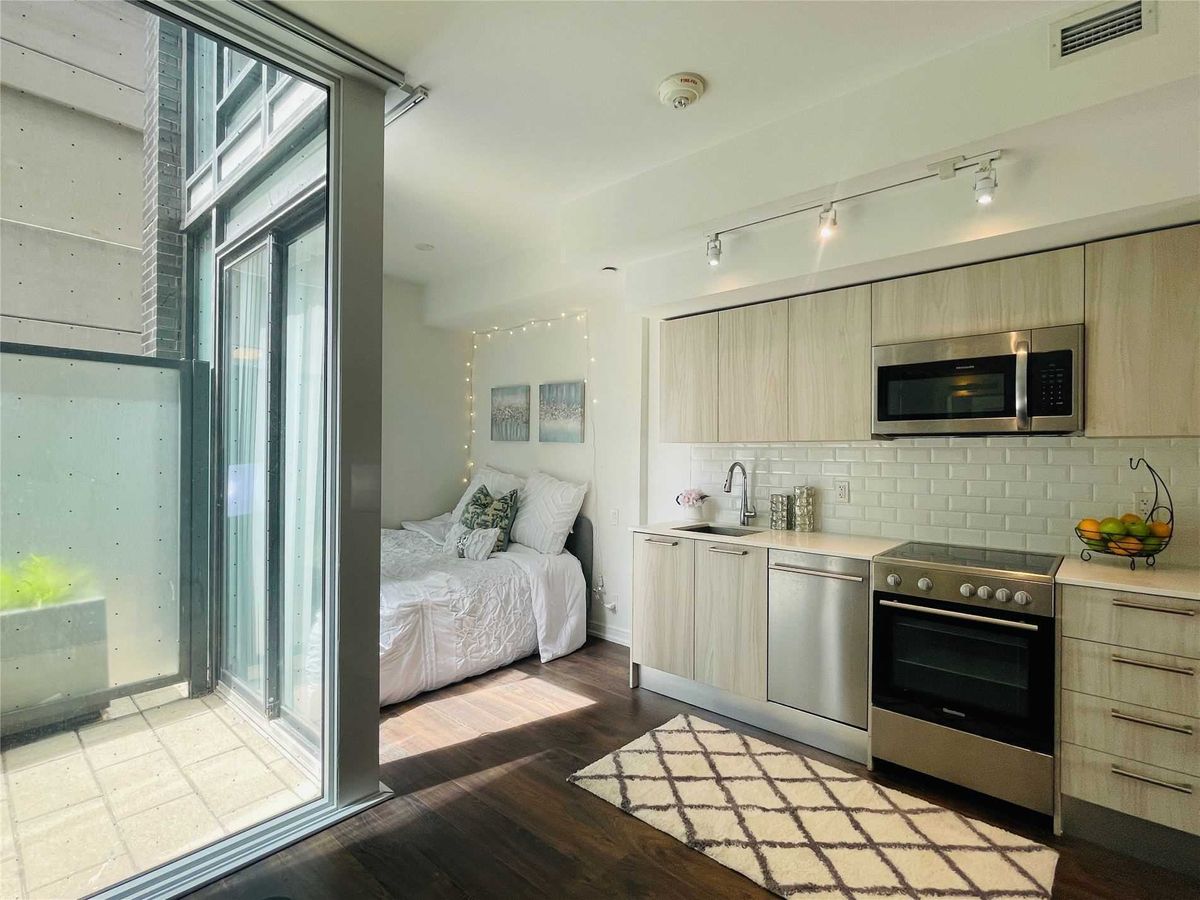 251 Jarvis St, Unit 1404 | $499,900
This Cabbagetown condo for sale is just steps away from everything you could want or need. At 360 square feet, the studio unit may seem small. But it might just be the perfect way to get yourself into the market. The unit is located inside the popular Dundas Square Gardens Condos — conveniently close to the Eaton Centre, George Brown College and the Toronto Metropolitan University (formerly Ryerson). With a north-facing balcony, this is the ideal spot to take in the sights, sounds and energy of the city.