Luxury houses are certainly a dream. But what's even better is not having to think about mowing a lawn, shovelling the driveway, or missing a delivery because you were out when UPS tried to drop-off your Christmas package.
Whether it's a penthouse in the sky with sweeping views of the city, or a small boutique building with charm and character — here are some of the most stunning and expensive condos on the market in Toronto right now.
The most expensive condo for sale hasn't even been fully built yet. In case you weren't aware, there's been a lot of hype around The One condos with the building making headlines since 2017. The remarkable design elements, notably the exoskeleton, is an unprecedented achievement in Canadian structural engineering history. And the immense size of the building also holds its own impressive significance.
Once construction is complete, this will be the tallest apartment building in Canada with 85-storeys. The top 23 floors are reserved for the 416 luxury condos, which promise to "redefine" luxury living.
This is but one of seven units up for sale right now. And if the renderings are even half as good as what the real thing looks like, this will be a condo like no other. Although, you'd expect nothing less after paying $31,620,000.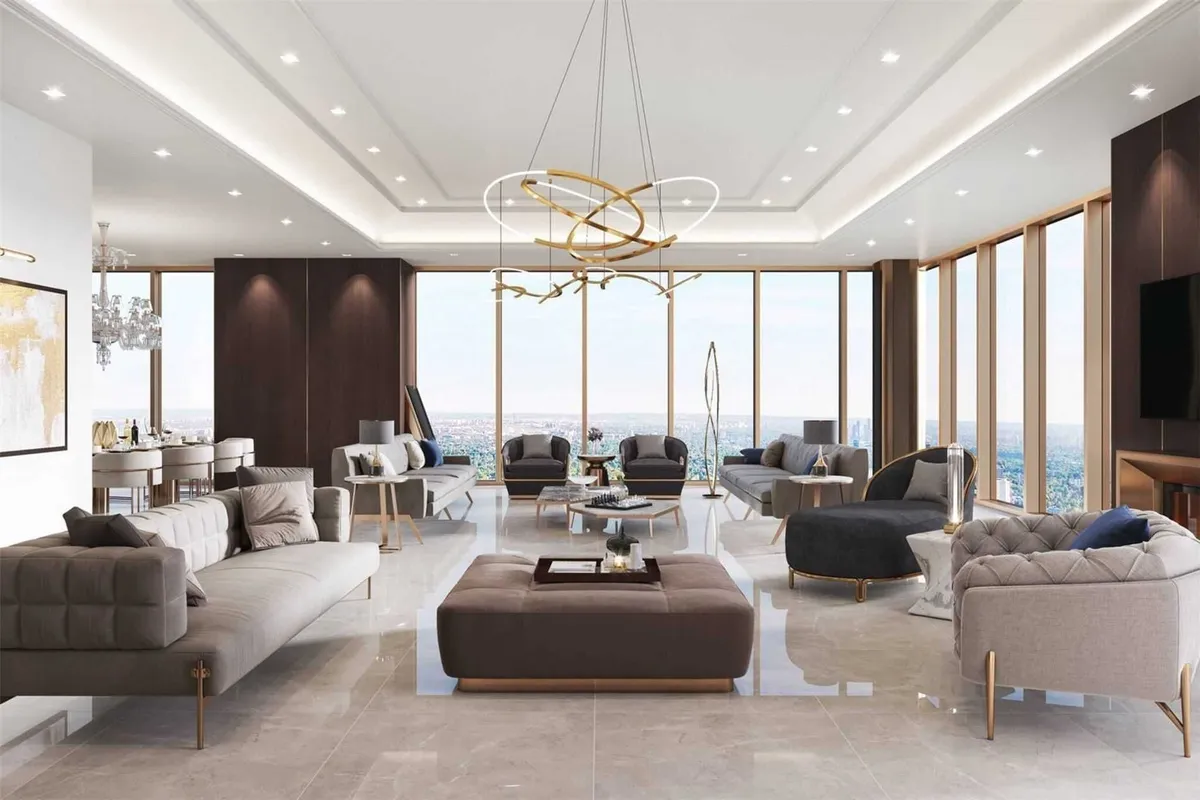 183 Wellington St W, Unit 4602
There's a reason fancy things are associated with 'The Ritz'. And what could be more ostentatiously luxurious than living in The Ritz Carlton? Listed for $23,500,000, this three-bedroom-plus-den and seven bathroom unit is the epitome of ritzy living. With 180 degree panoramic views, 10-foot ceilings, plus a wine cellar that holds 1,000 bottles — condos don't get any fancier. Not to mention all the amenities that come along with living in a hotel.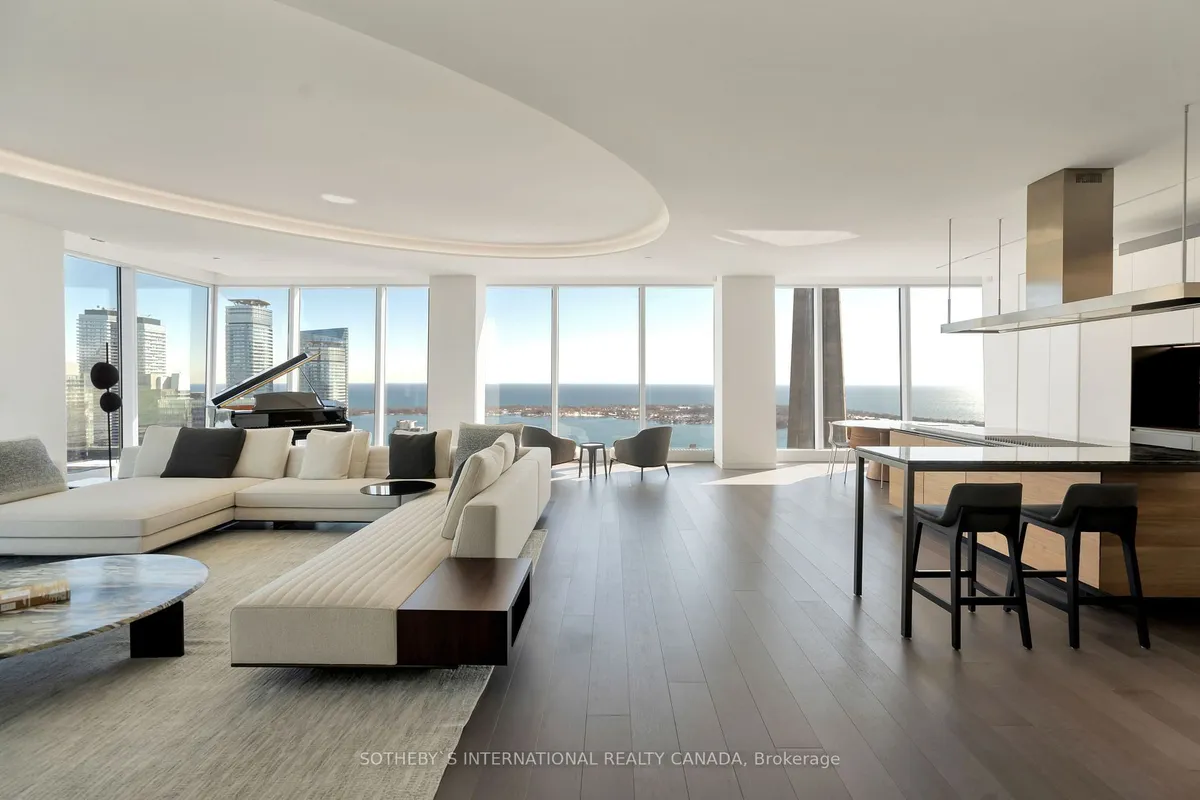 Listed for nearly $20M is this stunning two-bedroom, five-bathroom suite in the newly built No.7 condos. This boutique tower only has 26 units, so the chances of an annoying neighbour is very low.
In addition to the stunning interiors that were thoughtfully designed to be a mix between modern and traditional, you can also enjoy sweeping views of the Rosedale ravine. As for amenities, the building offers a heated underground garage, private elevators, and 24-hour executive concierge. There's also a spa with an infrared sauna, steam room, top-of-the-line gym with Peloton, tonal yoga room, and private personal trainers. There is basically no need for any upgrades. But customization is available to tailor each residence to the buyer's taste.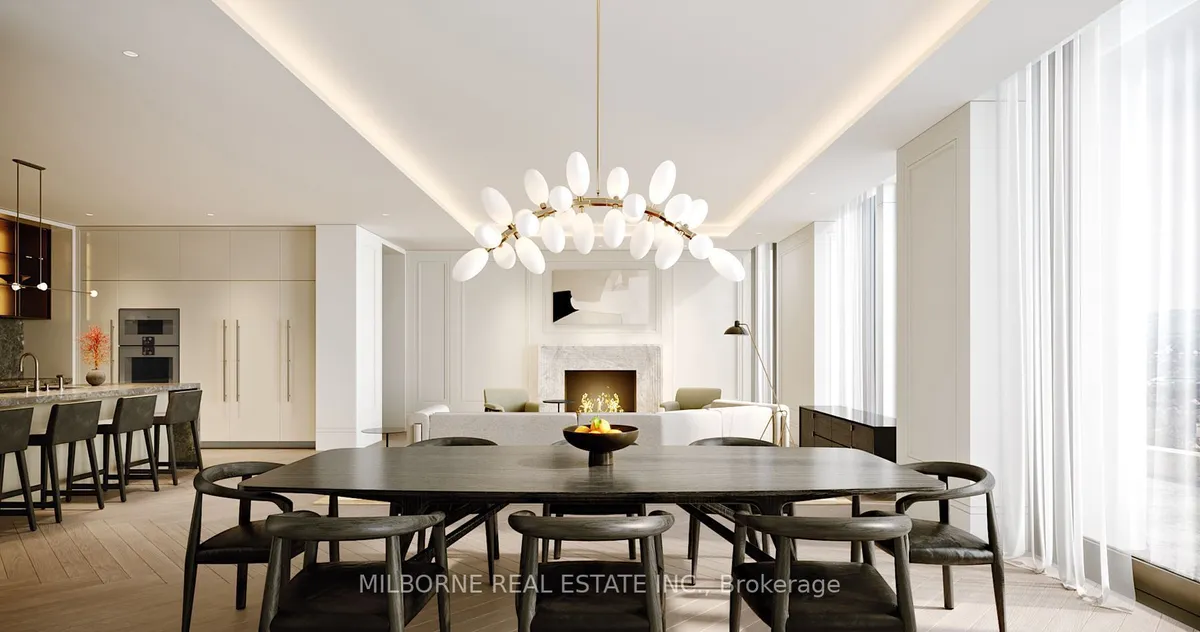 Luxury condo or French palace? It's hard to tell in this incredible three-bedroom, four-bathroom unit inside the Four Seasons! The amount of character found inside is breathtaking. While it won't be everyone's style, you have to admire the attention to detail.
From the crown mouldings to the marble mantle fireplaces and domed ceilings — this kind of opulence is only found in heritage residences. And if all that wasn't enough, the suite enjoys stunning views of Lake Ontario and the CN tower. You truly get the best of both worlds, but it will cost you just over $18M.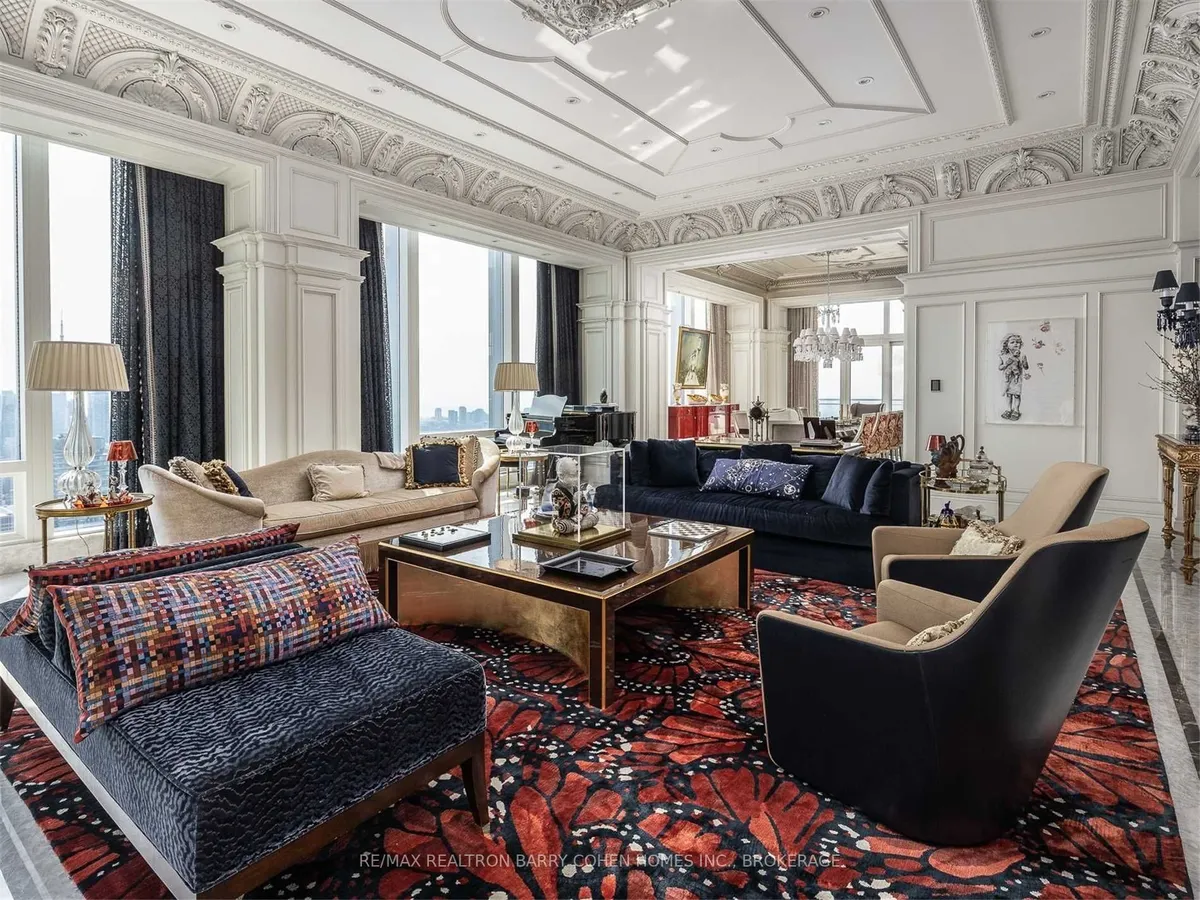 Gold embellishments, Italian marble heated floors, custom built-ins, solid wood panelling and six terraces are just some of the luxuries you can expect in this apartment. Listed for $13,800,000, this condo boasts three bedrooms, five bathrooms, and more than 6,000 square feet of living space. It's also in one of the most exclusive buildings in the city, The Hazelton.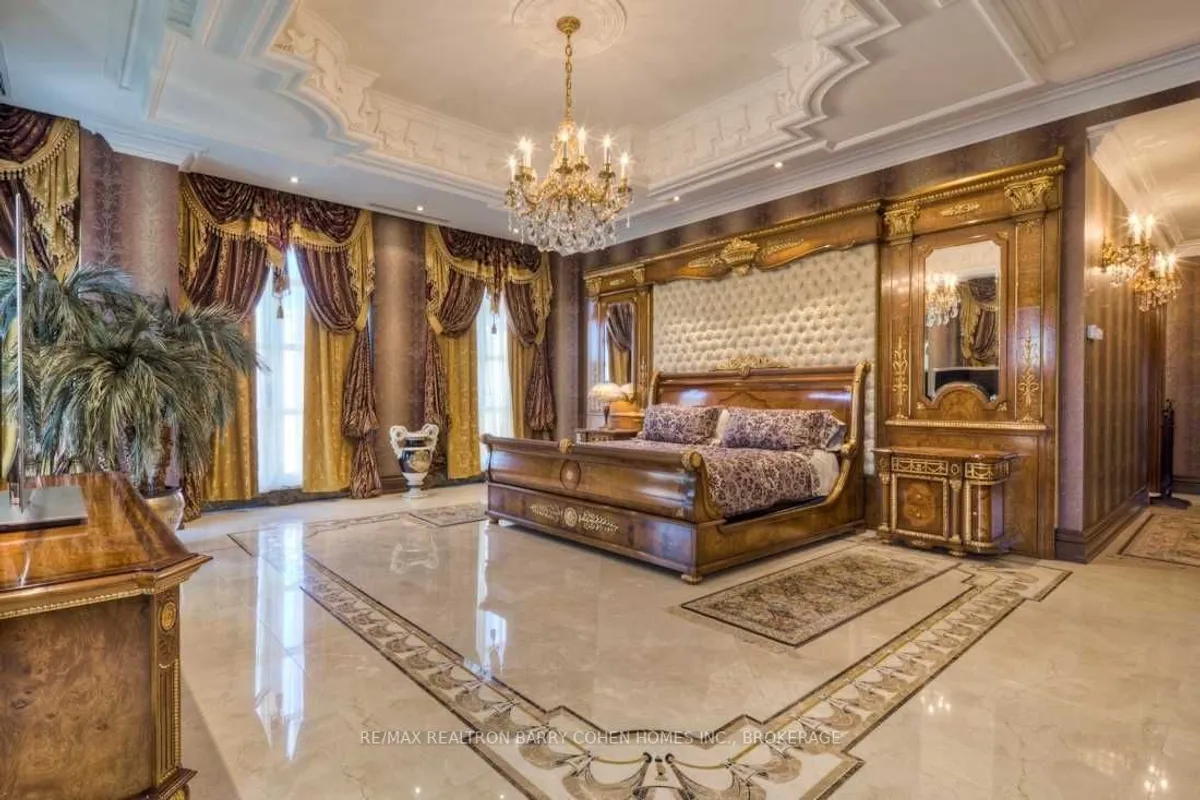 50 Scollard hasn't been fully constructed, but the 41-storey tower at the corner of Bay and Scollard is shaping up to be the most show-stopping condo building in Toronto.
"It doesn't scream trend. It has timeless elegance and lines that will last forever," the building's principal designer, Alessandro Munge, told Toronto Life. There's been such a buzz about this condo that many of the units managed to sell before they broke ground. However, there are still some glamorous units available, including this one listed for $11,795,000.