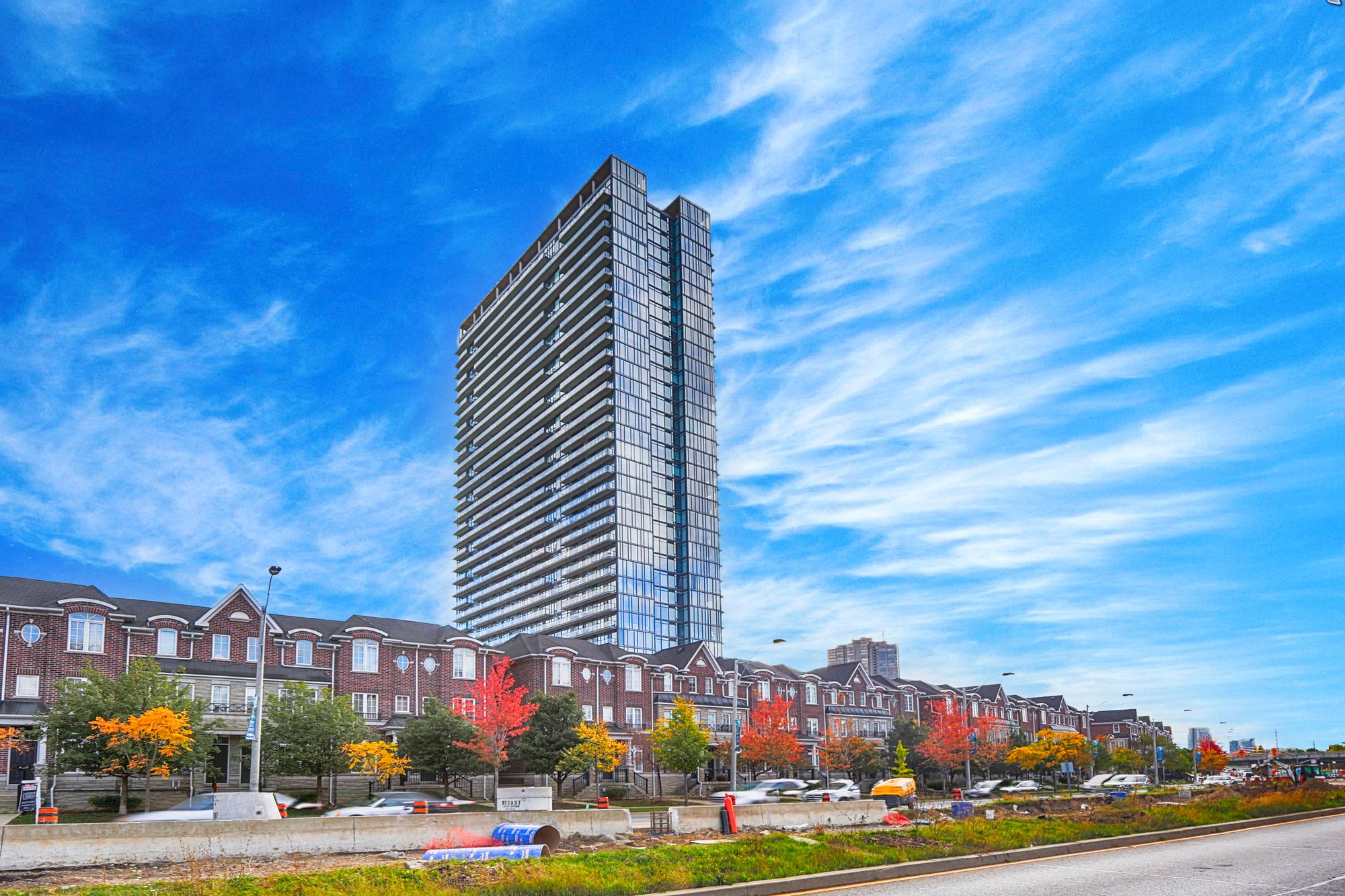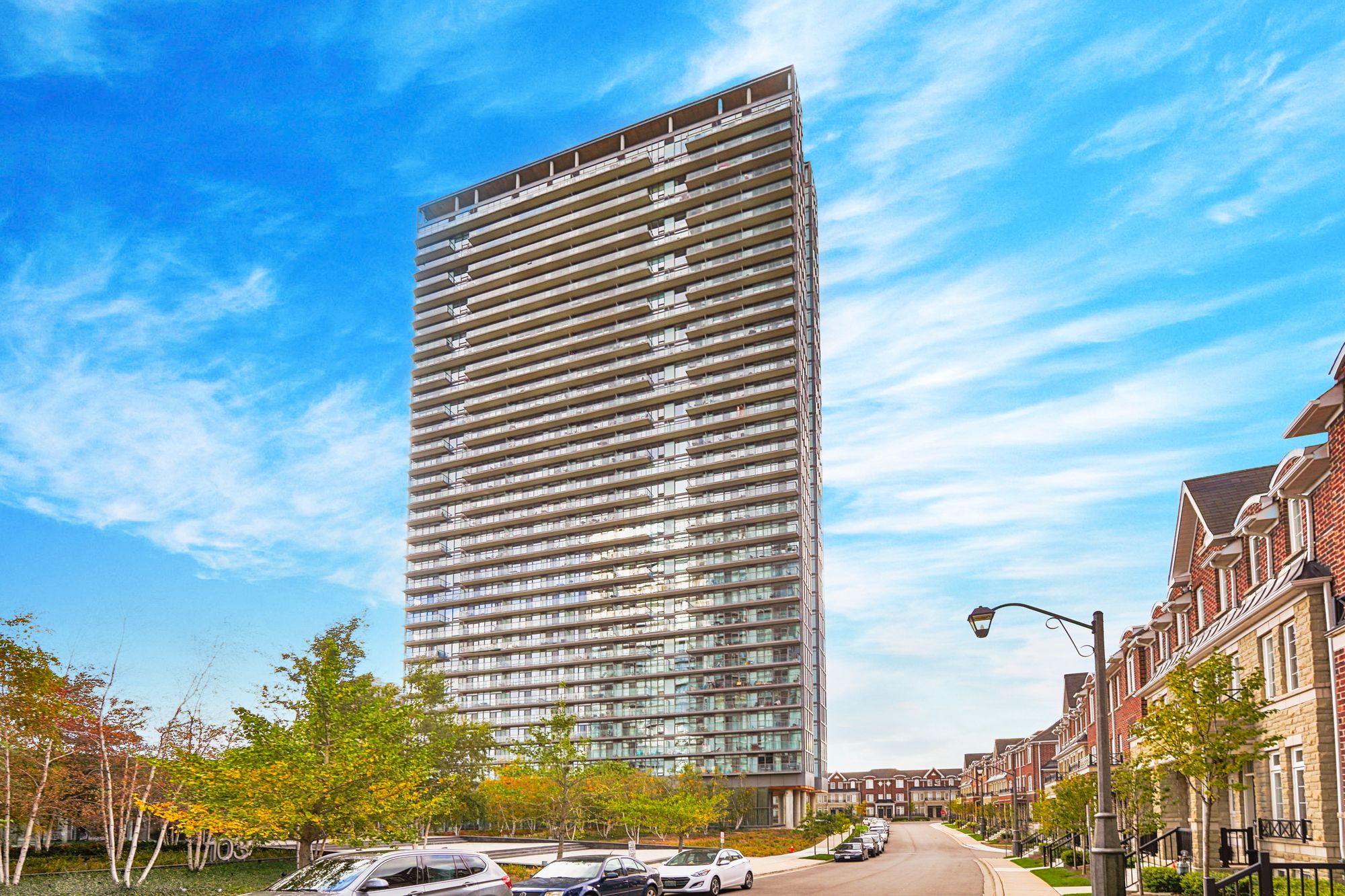 105 The Queensway
4
Listings for Sale
for Sale
4
Listings for Rent
for Rent
NXT II Condos
105 The Queensway
NXT II Condos
4
Listings for Sale
for Sale
4
Listings for Rent
for Rent
0
Unit Availability
Above Average
Developer
Cresford Developments
Property Management
Shelter Canadian Properties Ltd
Unit Size Range
384 - 1195 SQFT
105 The Queensway , Toronto
About this condo
Condo Overview
A point of clarification: residents living in the NXT 2 Condos live inside, and not next to, their condos. And now that that's settled, we can get into some of the benefits of living at 105 The Queensway.
The most obvious selling point for these Toronto condos is that there is so much to do, one simply never has to leave. In fact, a life lived at 105 The Queensway is comparable to living on a golf course, only without the golf.
Beyond the typical (yet still generous) amenities, such as a gym, indoor and outdoor pools, party room and lounge, the building also boasts an outdoor tennis court, a movie theatre, and a games room with pool and ping pong.
Residents also have access to a 24-hour concierge; those questioning the value of this service might find this article helpful. Friends and family can make use of the building's visitor parking and guest suites as well.
Another benefit is that the building is close enough to The Queensway to make its proximity alluring, yet still positioned on a charming, laid-back street. Plus, stunning vistas are to be had by all, thanks to its positioning outside of the downtown core: not too many other high rises are around to block the views.
Built in 2013 by Cresford Developments, the building is tall, glass, and glossy. While this style might look redundant somewhere in the Financial District or the downtown core, this contemporary aesthetic is like a breath of fresh air in the High Park and Swansea neighbourhood.
The Suites
A grand total of 525 units can be found throughout the 34 storeys at 105 The Queensway. These range considerably in size, exposure, and style, allowing prospective buyers with many different lifestyles to entertain the idea of living here. Sizes range from around 500 to approximately 1,100 square feet, and units feature anything from one bedroom to two plus a den.
Homes at the 105 The Queensway are bright, warm, and modern, thanks to thoughtful finishes and details, such as hardwood or granite flooring. Open concept layouts and big, bright windows allow for natural sunlight to illuminate living spaces during the daytime. Ceilings reach to 9 feet, making even the coziest of units feel spacious at the same time. Expansive balconies can also be found throughout the building, extending areas for dining or relaxing into the great outdoors.
The Neighbourhood
Although 105 The Queensway is on the other end of the city from The Beaches, there is, nevertheless, a great beach just down the street. Sunnyside is an ideal, west-end alternative to the busy parks and boardwalks near Woodbine and further east.
Crossing the Humber Bay Arch Bridge will land residents at Humber Bay Park, an expansive, lakeside green space perfect for picnicking, cycling, or taking a leisurely stroll. But it's hard to discuss parks in the area without mentioning High Park. With an entrance only 500 metres away, residents can spend days getting lost in the 400 acres that also happens to feature a pool, tennis courts, countless sporting fields, fishing spots, a restaurant, and even a zoo.
Shops and businesses in the Swansea neighbourhood are ideal for those looking to run errands. Only officially incorporated into Toronto in 1967, the area was formerly known as the Village of Swansea. And if residents are looking for a claim to fame, the author of Anne of Green Gables, Lucy Maud Montgomery, once called Swansea home.
For a night on the town, Bloor West Village and Roncesvalles aren't far off either. Restaurants, bars, and theatres can be found in either of these areas, all of which will be less jam-packed than those in the centre of the downtown core.
Transportation
While the immediate vicinity surrounding the NXT 2 Condos is not as dense as in the downtown core, residents can still get around easily without a car. Runnymede Station, on the Bloor-Danforth line, can be reached by bus in only 10 minutes. From here, residents can ride east or west, with connections to the Yonge-University-Spadina line at Spadina station. Alternatively, streetcars along Queen Street West will come in handy for those looking to head southeast.
Drivers are also in luck, thanks to the building's close proximity to the Gardiner Expressway and the 427. This way, heading out of the city takes no time at all, especially with Pearson International Airport only a 17-minute drive away. The Gardiner can also be used to head east into the centre of the city, ideal for those commuting toward the Financial District for work.
4
Listings For Sale
Interested in receiving new listings for sale?
4
Listings For Rent
Interested in receiving new listings for rent?
Amenities
Maintenance Fees Cover
Maintenance fees include
Water
Owner / renter pays separately
Hydro
Heat
Air Conditioning
Past Sold & Rented Listings
Stats, Trends & Rankings
Price Per Square Foot
NXT II Condos vs The
High Park | Swansea Area
More Expensive
per SQFT compared to the neighbourhood average
NXT II Condos's Avg
price per SQFT
$1,055
/ SQFT
Neighbourhood Avg
price per SQFT
$926
/ SQFT
Building Trends At NXT II Condos
Days on Market
Units at NXT II Condos spend an average of
14
Days on Market
based on recent sales
List vs Selling Price
On average, these condos sell for
above
the list price.

Offer Competition
Condos in this building have an
AVERAGE
chance of receiving
Multiple Offers
Turnover of Units
On average, each unit is owned for
5.2
YEARS
before being sold again
Property Value
Increase
in property value within the past twelve months
Price Ranking
Highest price per SQFT out of
21
condos in the High Park | Swansea area
Sold Units
48
Units were
Sold
over the past twelve months
Rented Units
51
Units were
Rented
over the past twelve months
Best Value
NXT II Condos offers the
best value
out of 21 condos in the High Park | Swansea neighbourhood
Return on Investment
NXT II Condos has the
highest ROI
out of 21 condos in the High Park | Swansea neighbourhood
Rental Yield
NXT II Condos yields the
highest rent prices
out of 21 condos in the High Park | Swansea neighbourhood
High Demand
NXT II Condos is the
most popular
building out of 21 condos in the High Park | Swansea neighbourhood
Sales vs Rental Values For This Condo
Average Cost Per Sqft
$1,092
Sales Price Range
$480,000 - $650,000
Rental Price Range
$1,550 - $2,100
1 Bed + Den
594 - 808 SQFT
Average Cost Per Sqft
$953
Sales Price Range
$550,000 - $770,000
Rental Price Range
$1,850 - $2,500
Average Cost Per Sqft
$880
Sales Price Range
$785,000 - $972,000
Rental Price Range
$2,000 - $3,250
2 Bed + Den
1135 - 1140 SQFT
Average Cost Per Sqft
$813
Sales Price Range
$980,000 - $1,200,000
Rental Price Range
$3,200 - $3,200
How Often Are Units Listed?
Average Sales Availability
Average Rental Availability
Ratio of Unit Type in Building
37%
1 Bed + Den
541 - 874 SQFT
Average Sales Availability
Average Rental Availability
Ratio of Unit Type in Building
43%
Average Sales Availability
Average Rental Availability
Ratio of Unit Type in Building
15%
2 Bed + Den
1095 - 1188 SQFT
Average Sales Availability
Average Rental Availability
Ratio of Unit Type in Building
7%
Average Sales Availability
Average Rental Availability
Ratio of Unit Type in Building
1%
Maintenance Fees

NXT II Condos vs The

High Park | Swansea Area
Less Expensive
per SQFT compared to the neighbourhood average
NXT II Condos's Avg
monthly maintenance
fee per SQFT
$0.81
/ SQFT
Neighbourhood Avg
monthly maintenance
fee price per SQFT
$0.81
/ SQFT
Similar condos