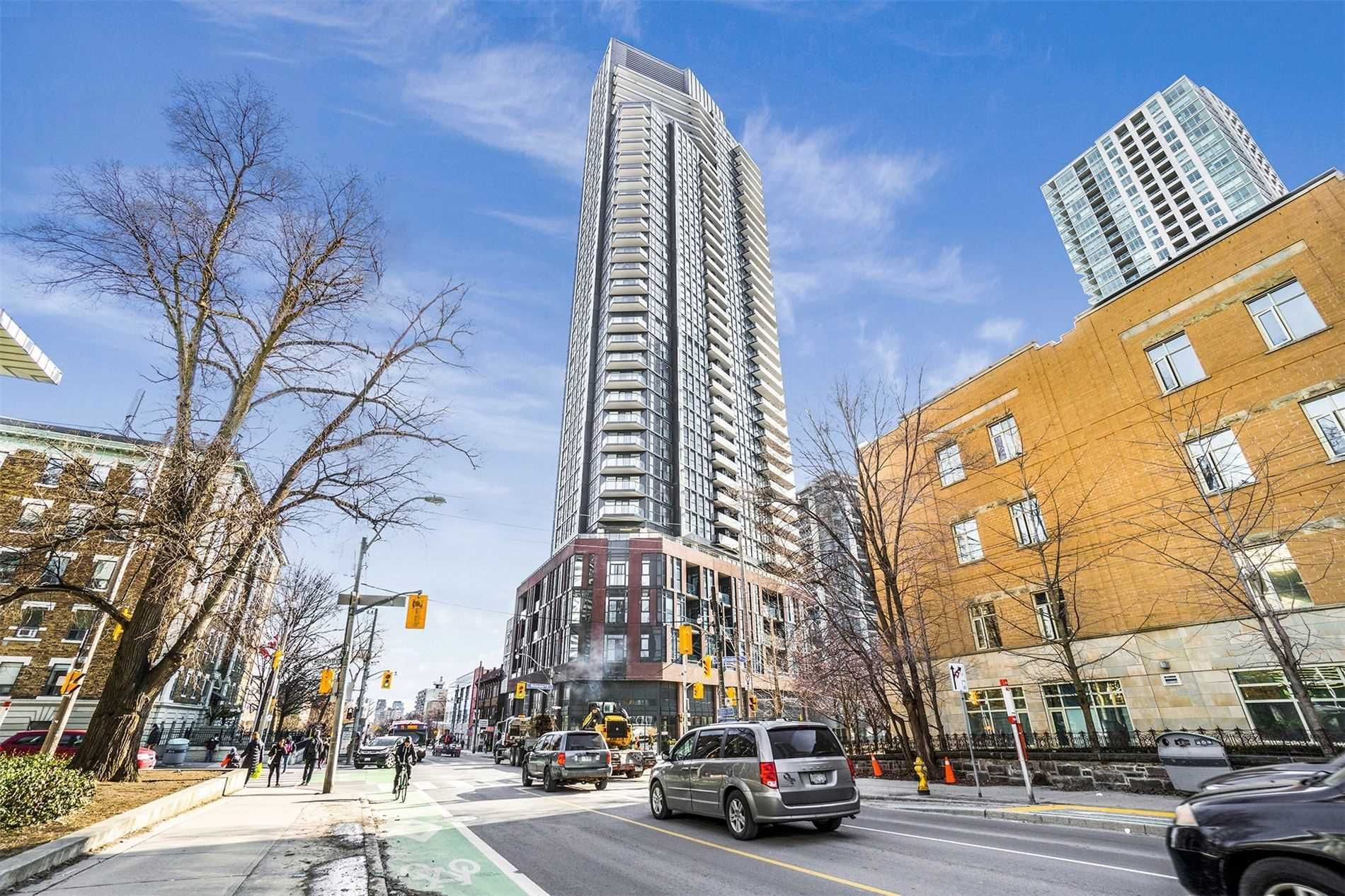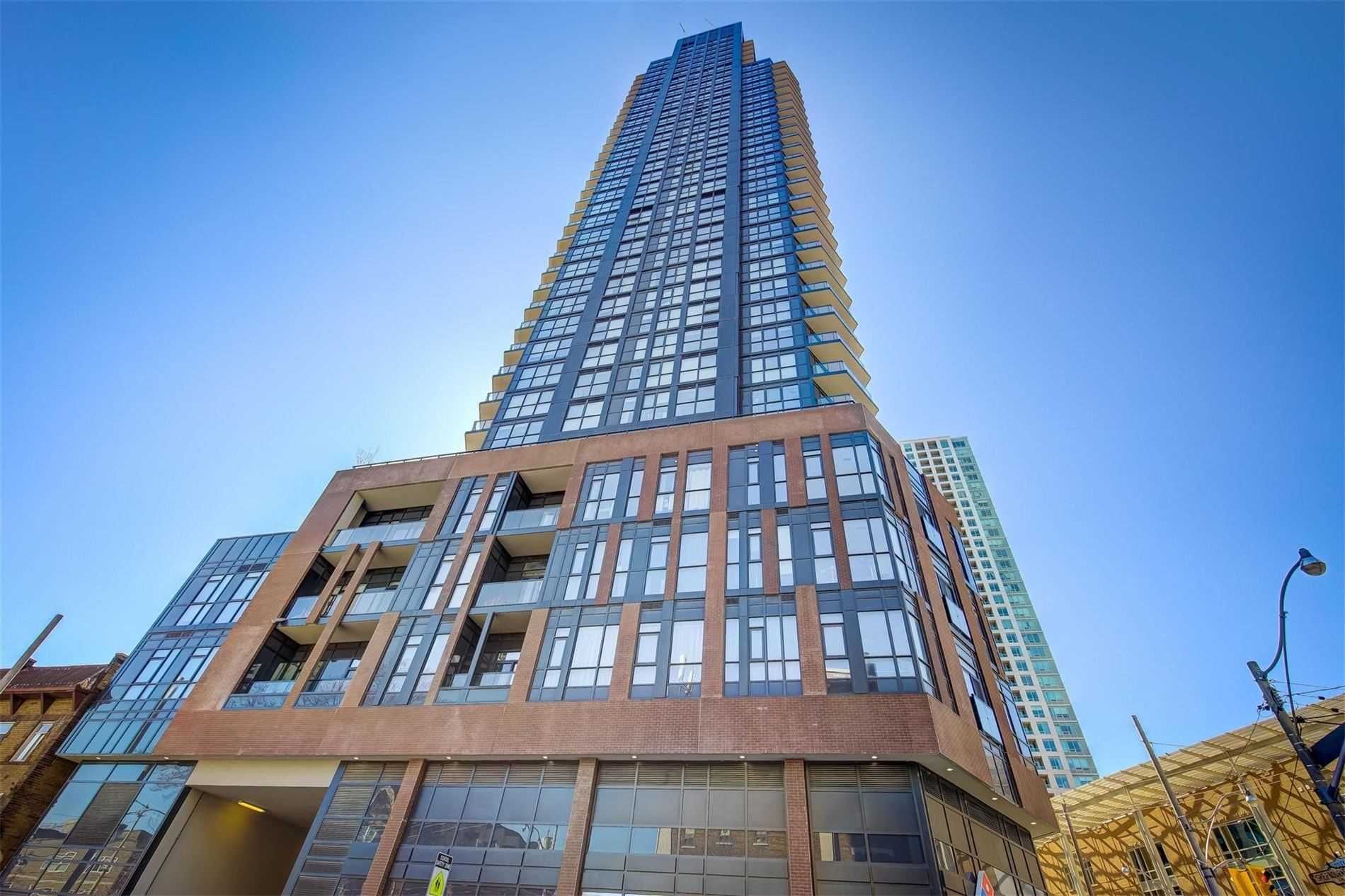 159 Wellesley St E
2
Listings for Sale
for Sale
3
Listings for Rent
for Rent
159SW Condominium
159 Wellesley St E
159SW Condominium
2
Listings for Sale
for Sale
3
Listings for Rent
for Rent
0
Property Management
Unknown
Unit Size Range
400 - 1164 SQFT
159 Wellesley St E, Toronto
About this condo
Condo Overview
Located at 159 Wellesley Street East, on the corner of Wellesley and Sherbourne, this 36-storey building contains 364 downtown Toronto condos and offers an array of modern amenities; high speed modems are included in all suites, there's a full fitness studio, a relaxing sauna, yoga room, game zones with foosball and billiards, outdoor BBQ space, bicycle parking and repair room, a wrap around outdoor track, and much more.
159SW Condominium has a sleek, dark metal and glass exterior, with stylized windows to give the building a textured look. Toronto condos for sale here start in the 500s for smaller condos, up to $800,000 for larger suites. Given that this is a new building in an excellent neighbourhood, there's good investment opportunity in these condos.
The Suites
159SW Condominium offers 1 bedroom, 1 bedroom + den, 2 bedroom, and 3 bedroom condos. There are a lot of different layouts to choose from, as 1 bedroom units are based on ten unique blueprints, with sizes that range from 470 to 648 square feet for a 1 bedroom + den. 2 bedroom condos vary from 668 to 838, and 3 bedroom units are 872 sq. ft.
All units feature modern fixtures and forward thinking design touches. Cabinets have integrated LED lights, windows are insulated and energy efficient, the majority of units have wide plank laminate flooring leading to less heat loss versus tile. Units come with stainless steel appliances, and glossy cabinets.
The Neighbourhood
Cabbagetown is an eclectic neighbourhood that provides its community with a wealth of options for food, nightlife, recreation and adventure. There are many restaurants in the area, like The Blake House, Mr. Jerk, and the Butter Chicken Factory. There's also a nearby Dominos if you're in the mood for delivery.
For nightlife, there is the Phoenix Concert Theatre just a short walk south on Sherbourne, or The Danforth Music Hall on the other side of the Don River; there you can see the best band that nobody knows about, and the occasional big name too. Yonge street and its vibrant nightlife is only a few blocks west, with a vast selection of nightclubs and pubs to choose from.
There are a ton of recreation opportunities for this community. To start, Wellesley community centre it just a stone throws from your front door — you'll probably have to have a good arm — with basketball courts that are perfect for a pickup game. The Rosedale Ravine is just to the east and is a great location to go for a bike ride or a run.
Green spaces will not be a problem at 159 Wellesley, Wellesley-Magill Park, Winchester Park, and Barbara Hall Park are close by.
Transportation
159 Wellesley St. is a very walkable location, posting a Walk Score of 95. Pedestrians should be able fulfill most of their essential errands without public transit. For those who use the TTC, there is a nearby bus stop which will quickly connect you to the TTC network.
Parking spots are available at an additional cost for those interested. Drivers can reach the Don Valley Parkway in minutes by taking the Danforth on-ramp, making this location extremely drivable.
2
Listings For Sale
Interested in receiving new listings for sale?
3
Listings For Rent
Interested in receiving new listings for rent?
Amenities
Maintenance Fees Cover
Maintenance fees include
Water
Owner / renter pays separately
Hydro
Heat
Air Conditioning
Past Sold & Rented Listings
Stats, Trends & Rankings
Price Per Square Foot
159SW Condominium vs The
Cabbagetown Area
More Expensive
per SQFT compared to the neighbourhood average
159SW Condominium's Avg
price per SQFT
$1,167
/ SQFT
Neighbourhood Avg
price per SQFT
$968
/ SQFT
Building Trends At 159SW Condominium
Days on Market
Units at 159SW Condominium spend an average of
7
Days on Market
based on recent sales
List vs Selling Price
On average, these condos sell for
above
the list price.

Offer Competition
Condos in this building have a
HIGH
chance of receiving
Multiple Offers
Turnover of Units
On average, each unit is owned for
YEARS
before being sold again
Property Value
Increase
in property value within the past twelve months
Price Ranking
Highest price per SQFT out of
29
condos in the Cabbagetown area
Sold Units
6
Units were
Sold
over the past twelve months
Rented Units
171
Units were
Rented
over the past twelve months
Best Value
159SW Condominium offers the
best value
out of 29 condos in the Cabbagetown neighbourhood
Return on Investment
159SW Condominium has the
highest ROI
out of 29 condos in the Cabbagetown neighbourhood
Rental Yield
159SW Condominium yields the
highest rent prices
out of 29 condos in the Cabbagetown neighbourhood
High Demand
159SW Condominium is the
most popular
building out of 29 condos in the Cabbagetown neighbourhood
Sales vs Rental Values For This Condo
Average Cost Per Sqft
$1,028
Sales Price Range
$615,000 - $615,000
Rental Price Range
$1,800 - $2,200
1 Bed + Den
400 - 649 SQFT
Average Cost Per Sqft
$1,101
Sales Price Range
$647,000 - $647,000
Rental Price Range
$1,850 - $2,450
Rental Price Range
$2,000 - $2,850
Average Cost Per Sqft
$1,092
Sales Price Range
$985,000 - $1,000,000
Rental Price Range
$3,200 - $4,100
How Often Are Units Listed?
Average Sales Availability
Average Rental Availability
Ratio of Unit Type in Building
36%
1 Bed + Den
400 - 649 SQFT
Average Sales Availability
Average Rental Availability
Ratio of Unit Type in Building
36%
Average Sales Availability
Average Rental Availability
Ratio of Unit Type in Building
18%
Average Sales Availability
Average Rental Availability
Ratio of Unit Type in Building
1%
Average Sales Availability
Average Rental Availability
Ratio of Unit Type in Building
12%
Maintenance Fees

159SW Condominium vs The

Cabbagetown Area
Less Expensive
per SQFT compared to the neighbourhood average
159SW Condominium's Avg
monthly maintenance
fee per SQFT
$0.69
/ SQFT
Neighbourhood Avg
monthly maintenance
fee price per SQFT
$0.80
/ SQFT
Similar condos