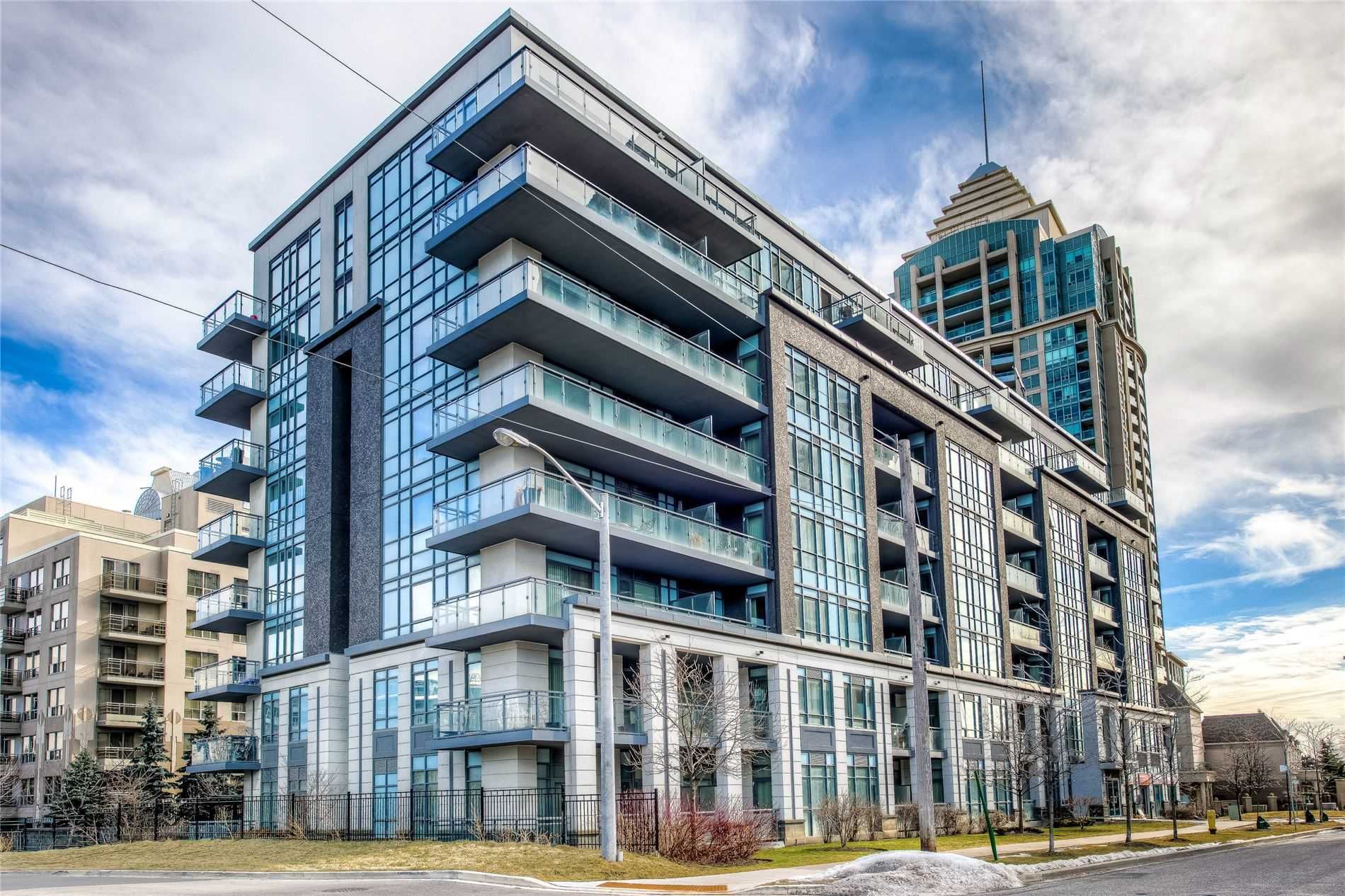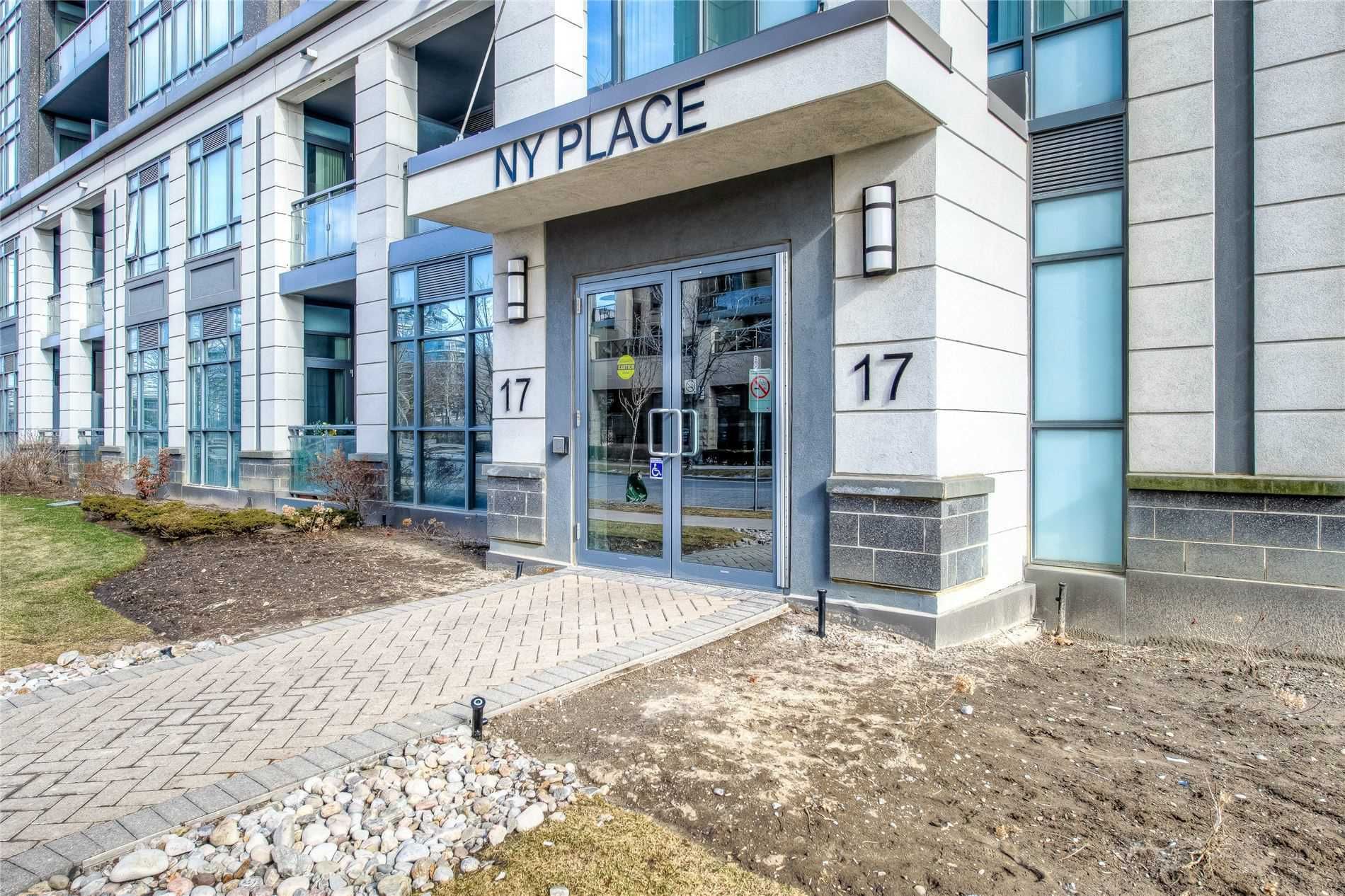 17 Kenaston Gdns
0
Listings for Sale
for Sale
0
Listings for Rent
for Rent
NY Place Condos
17 Kenaston Gdns
NY Place Condos
0
Listings for Sale
for Sale
0
Listings for Rent
for Rent
0
Developer
The Daniels Group
Property Management
Maple Ridge Community Management
Unit Size Range
400 - 949 SQFT
17 Kenaston Gdns, Toronto
About this condo
Condo Overview
The NY Place Condos stands 8 storeys tall at 17 Kenaston Gdns and contains 135 units. This Toronto condo was completed in 2012 by The Daniels Group. Suite sizes range from 400 square feet to 949 square feet.
This condo has a Walk Score of 82 and a high demand ranking, based on Strata.ca's analytics. Maintenance fees at 17 Kenaston Gdns are $0.85 per-square-foot, which is notably higher than the city average of about $0.67.
The Suites
The average cost per-square-foot for units at 17 Kenaston Gdns is $1,028, based on the past 12 months of sales, and units tend to sell within 6 days of being listed. 12 units have been rented in the previous 12 months, and 9 units have been sold. Suites often sell for 17.88 % above the listing price and have a high chance of receiving multiple offers.
The Neighbourhood
Living here means you're just a 4-minute walk from EwuraAmma's Delight, Beauty Eats and Parcheggio, making it easy to dazzle your taste buds without much effort. To fuel up in the morning, head to Starbucks, bloomer's Bayview Village and Aroma Espresso Bar to grab your beverage of choice.
There are a number of grocery stores within a short drive, including Pusateri's Fine Foods, Loblaws and PAT Spring Garden Market.
Residents here can easily stop by Hana Bank Canada - Bayview Br. and RBC Royal Bank on their way home from work, so they can easily take care of their financial needs.
Everyone can benefit from sunshine and Vitamin D, so you'll love to know that Kenaston Gardens Parkette and Kenaston Park are less than 1 minutes walking distance from 17 Kenaston Gdns.
Those who love to shop will appreciate all the options nearby with Bayview Village Shopping Centre, Stride With Style and Wycliffe Square Plaza just 2 from here.
If you're tired of the usual neighbourhood attractions, then perhaps having New Art & Design and ALBA-AVIS GALLERY less than a 4-minute drive away will give you a lift.
There are plenty of nearby school choices — Central Montessori & Private French School — with more in neighbouring areas so you can find the best school for your child's needs. Families with older children will be happy to know that Newton International College, Earl Haig Secondary School and Claude Watson School for the Arts can be reached by car in under 5 minutes.
Those who call NY Place Condos home are a quick 3-minute drive from some of the best medical care in the city at Bayview Sheppard Health Care Clinic, Cima Medical Centre and North York Medical Clinic.
Transportation
If you commute by public transit then the Bayview Village neighbourhood is a great choice, as you'll find the Sheppard Ave East At Barberry Pl light transit stop makes it easy to get around. Residents have access to the subway stop at Bayview, which is only 0 minutes walking distance from the building.
Curious about similar condos in the area? Check out 18 Kenaston Gdns, 7 Kenaston Gdns and 19 Barberry Pl — all within walking distance.
0
Listings For Sale
Interested in receiving new listings for sale?
0
Listings For Rent
Interested in receiving new listings for rent?
Amenities
Maintenance Fees Cover
Maintenance fees include
None
Owner / renter pays separately
Hydro
Heat
Air Conditioning
Water
Past Sold & Rented Listings
Stats, Trends & Rankings
Price Per Square Foot
NY Place Condos vs The
Bayview Village Area
More Expensive
per SQFT compared to the neighbourhood average
NY Place Condos's Avg
price per SQFT
$1,057
/ SQFT
Neighbourhood Avg
price per SQFT
$968
/ SQFT
Building Trends At NY Place Condos
Days on Market
Units at NY Place Condos spend an average of
6
Days on Market
based on recent sales
List vs Selling Price
On average, these condos sell for
above
the list price.

Offer Competition
Condos in this building have a
HIGH
chance of receiving
Multiple Offers
Turnover of Units
On average, each unit is owned for
5.4
YEARS
before being sold again
Property Value
Increase
in property value within the past twelve months
Price Ranking
Highest price per SQFT out of
33
condos in the Bayview Village area
Sold Units
9
Units were
Sold
over the past twelve months
Rented Units
12
Units were
Rented
over the past twelve months
Best Value
NY Place Condos offers the
best value
out of 33 condos in the Bayview Village neighbourhood
Return on Investment
NY Place Condos has the
highest ROI
out of 33 condos in the Bayview Village neighbourhood
Rental Yield
NY Place Condos yields the
highest rent prices
out of 33 condos in the Bayview Village neighbourhood
High Demand
NY Place Condos is the
most popular
building out of 33 condos in the Bayview Village neighbourhood
Sales vs Rental Values For This Condo
Average Cost Per Sqft
$946
Sales Price Range
$540,000 - $670,000
Rental Price Range
$1,650 - $2,175
1 Bed + Den
649 - 768 SQFT
Average Cost Per Sqft
$848
Sales Price Range
$658,000 - $705,000
Rental Price Range
$2,000 - $2,400
Average Cost Per Sqft
$868
Sales Price Range
$657,000 - $815,000
How Often Are Units Listed?
Average Sales Availability
Average Rental Availability
Ratio of Unit Type in Building
44%
1 Bed + Den
618 - 777 SQFT
Average Sales Availability
Average Rental Availability
Ratio of Unit Type in Building
39%
Average Sales Availability
Average Rental Availability
Ratio of Unit Type in Building
18%
Maintenance Fees

NY Place Condos vs The

Bayview Village Area
More Expensive
per SQFT compared to the neighbourhood average
NY Place Condos's Avg
monthly maintenance
fee per SQFT
$0.85
/ SQFT
Neighbourhood Avg
monthly maintenance
fee price per SQFT
$0.76
/ SQFT
Similar condos