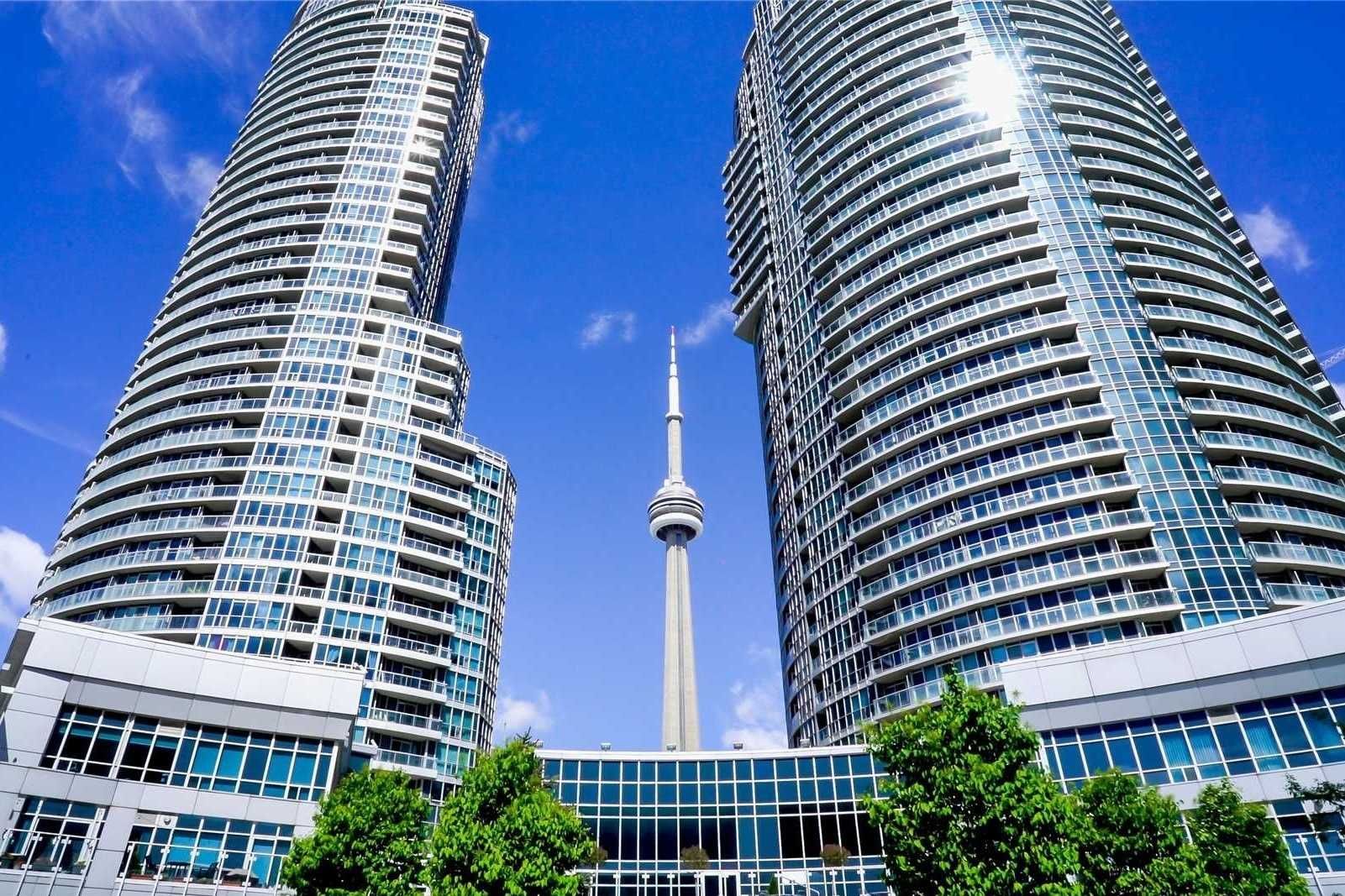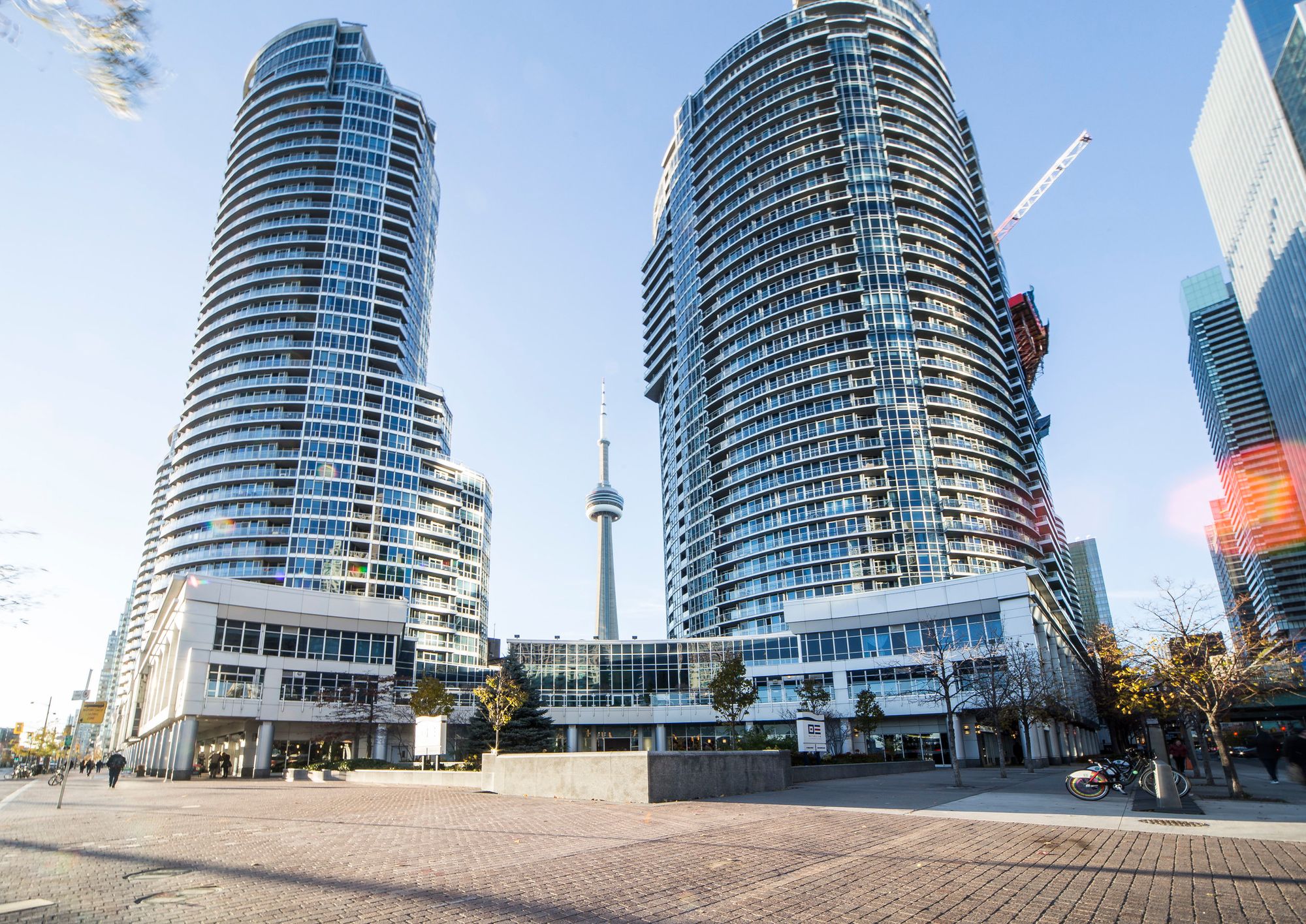 208 Queens Quay W
0
Listings for Sale
for Sale
4
Listings for Rent
for Rent
Waterclub II Condos
208 Queens Quay W
Waterclub II Condos
0
Listings for Sale
for Sale
4
Listings for Rent
for Rent
0
Property Management
First Service Residential
Unit Size Range
375 - 3000 SQFT
208 Queens Quay W, Toronto
About this condo
Condo Overview
In The Waterfront neighbourhood, Kolter Group's complex is what waterfront residential developments in Toronto aspire to be. Completed in 2005, the Waterclub 2 Condos, at 208 Queens Quay West, is a both luxurious home and a spectacular 37-storey addition to the city's skyline. But if you can't find a Waterfront condo for sale in this building, then you're not out of luck, because both the Waterclub I Condos and Waterclub III Condos offer similar living experiences.
Kirkor Architects and Planners crafted the clever and considerate design of 208 Queens Quay West. Its shining glass exterior combined with the condos' distinctive circular shape turns these residences almost into landmarks themselves.
Designed to be a destination in its own right, Waterclub 2 Condos offers excellent spaces to entertain and impress friends and family. Residents can host lively events in the party room - which has its own bar and lounge — or, for a lavish affair, 208 Queens Quay has a gorgeous gala space as well.
Waterclub 2 Condos' fitness facilities are top notch. Not only can residents here work out with state-of-the-art equipment, they can cool down at their condos' juice bar and relax in the in-house spa. Additionally, the complex has a great dual indoor and outdoor pool. The latter lets swimmers surface onto the spacious deck of condos' rooftop terrace — perfect for a summer days spent relaxing in the sun.
Lastly, living in such a central part of the city means friends and family from out of town will definitely want to visit, and therefore the Kolter Group gave these condos a very considerate feature: fully furnished guest suites which allow their residents to be the most of gracious of hosts.
The Suites
While the condos have great guest suites, residents' homes are even better. There are 459 downtown Toronto condos in the building, ranging from approximately 450 to 1,650 square feet, which includes studios, one and two bedroom options.
Regardless of size, every suite feels comfortable — the building's circular shape ensures every suite looks out onto captivating city views and receives an abundance of natural light.
Courtesy of of their smart and spacious open floor plans, light flows easily through all the suites. Complementing its bright and fresh atmosphere, finishes like hardwood flooring in living areas and limestone in the kitchen, foyer and powder rooms, along with granite countertops, give the condos an air of sophistication.
The Neighbourhood
Many may know the Lakeshore for its share of Toronto Landmarks, like the CN Tower, Roger's Centre and Scotiabank Arena, but those living at 208 Queens Quay West will find the intimate local community just as exciting.
Across the street from the Waterclub II Condos, the Harbourfront Centre is a great place to gather with friends and family. With DJ skate nights in the winter, farmer's markets in the summer, and an array of festivals throughout the year, the Harbourfront Centre will be the residents go-to spot for a good time.
Additionally, the Lakeshore offers residents an extensive network of green space to explore — the Martin Goodman Trail runs all the way to Humber Bay and the Beaches!
Transportation
Residents of the Waterclub 2 Condos have many options to quickly get around the city, including two streetcar routes that stop right in front of their building. The 509 heads west along the Lakeshore to Exhibition, while the 510 heads north up to Spadina Station.
Conversely, both 509 and 510 streetcars travel east on Queens Quay and up Bay Street to Union Station, where travelers can transfer onto the subway, or access GO Transit, the VIA Rail, and the UP Express.
For drivers, the streets around 208 Queens Quay West can sometimes get busy, being in an area filled with major attractions. Fortunately, drivers can get moving quickly: access to the Gardiner Expressway is just around the corner at York Street.
0
Listings For Sale
Interested in receiving new listings for sale?
4
Listings For Rent
Interested in receiving new listings for rent?
Amenities
Maintenance Fees Cover
Maintenance fees include
Water
Owner / renter pays separately
Hydro
Heat
Air Conditioning
Past Sold & Rented Listings
Stats, Trends & Rankings
Price Per Square Foot
Waterclub II Condos vs The
Waterfront Area
More Expensive
per SQFT compared to the neighbourhood average
Waterclub II Condos's Avg
price per SQFT
$1,211
/ SQFT
Neighbourhood Avg
price per SQFT
$1,139
/ SQFT
Building Trends At Waterclub II Condos
Days on Market
Units at Waterclub II Condos spend an average of
9
Days on Market
based on recent sales
List vs Selling Price
On average, these condos sell for
above
the list price.

Offer Competition
Condos in this building have a
HIGH
chance of receiving
Multiple Offers
Turnover of Units
On average, each unit is owned for
7.2
YEARS
before being sold again
Property Value
Increase
in property value within the past twelve months
Price Ranking
Highest price per SQFT out of
39
condos in The Waterfront area
Sold Units
13
Units were
Sold
over the past twelve months
Rented Units
51
Units were
Rented
over the past twelve months
Best Value
Waterclub II Condos offers the
best value
out of 39 condos in neighbourhood
Return on Investment
Waterclub II Condos has the
highest ROI
out of 39 condos in neighbourhood
Rental Yield
Waterclub II Condos yields the
highest rent prices
out of 39 condos in neighbourhood
High Demand
Waterclub II Condos is the
most popular
building out of 39 condos in neighbourhood
Sales vs Rental Values For This Condo
Average Cost Per Sqft
$779
Sales Price Range
$485,000 - $581,880
Rental Price Range
$1,830 - $1,950
Average Cost Per Sqft
$1,016
Sales Price Range
$579,000 - $780,000
Rental Price Range
$1,825 - $2,600
1 Bed + Den
669 - 882 SQFT
Average Cost Per Sqft
$1,046
Sales Price Range
$840,000 - $883,000
Rental Price Range
$2,350 - $3,600
Average Cost Per Sqft
$1,041
Sales Price Range
$1,250,000 - $1,250,000
2 Bed + Den
822 - 1299 SQFT
Average Cost Per Sqft
$1,086
Sales Price Range
$1,311,800 - $1,311,800
Rental Price Range
$2,800 - $4,000
How Often Are Units Listed?
Average Sales Availability
Average Rental Availability
Ratio of Unit Type in Building
5%
Average Sales Availability
Average Rental Availability
Ratio of Unit Type in Building
44%
1 Bed + Den
549 - 980 SQFT
Average Sales Availability
Average Rental Availability
Ratio of Unit Type in Building
28%
Average Sales Availability
Average Rental Availability
Ratio of Unit Type in Building
4%
2 Bed + Den
769 - 1299 SQFT
Average Sales Availability
Average Rental Availability
Ratio of Unit Type in Building
20%
Average Sales Availability
Average Rental Availability
Ratio of Unit Type in Building
1%
3 Bed + Den
3000 - 3000 SQFT
Average Sales Availability
Average Rental Availability
Ratio of Unit Type in Building
1%
Maintenance Fees

Waterclub II Condos vs The

Waterfront Area
Less Expensive
per SQFT compared to the neighbourhood average
Waterclub II Condos's Avg
monthly maintenance
fee per SQFT
$0.75
/ SQFT
Neighbourhood Avg
monthly maintenance
fee price per SQFT
$0.76
/ SQFT
Similar condos