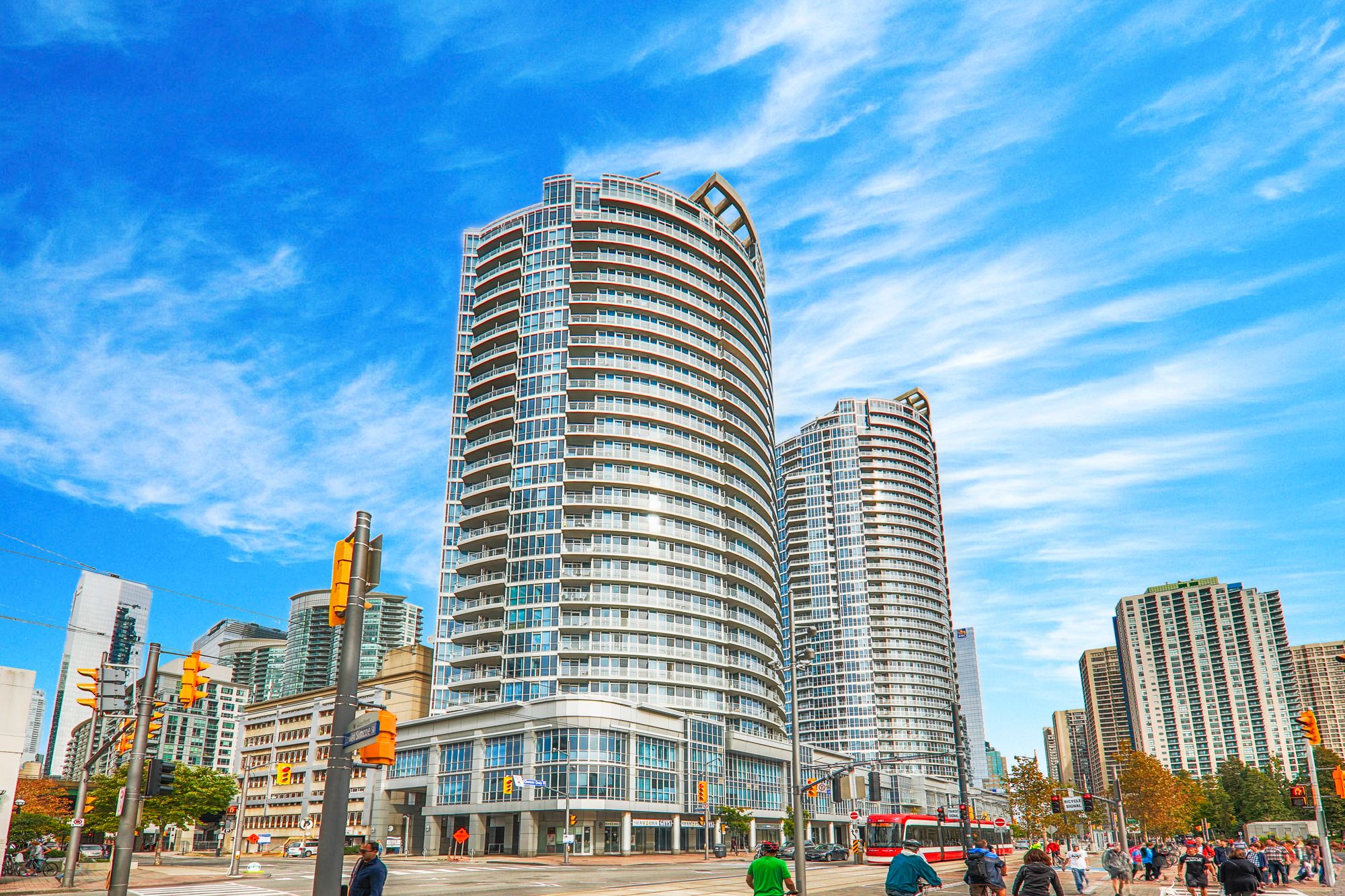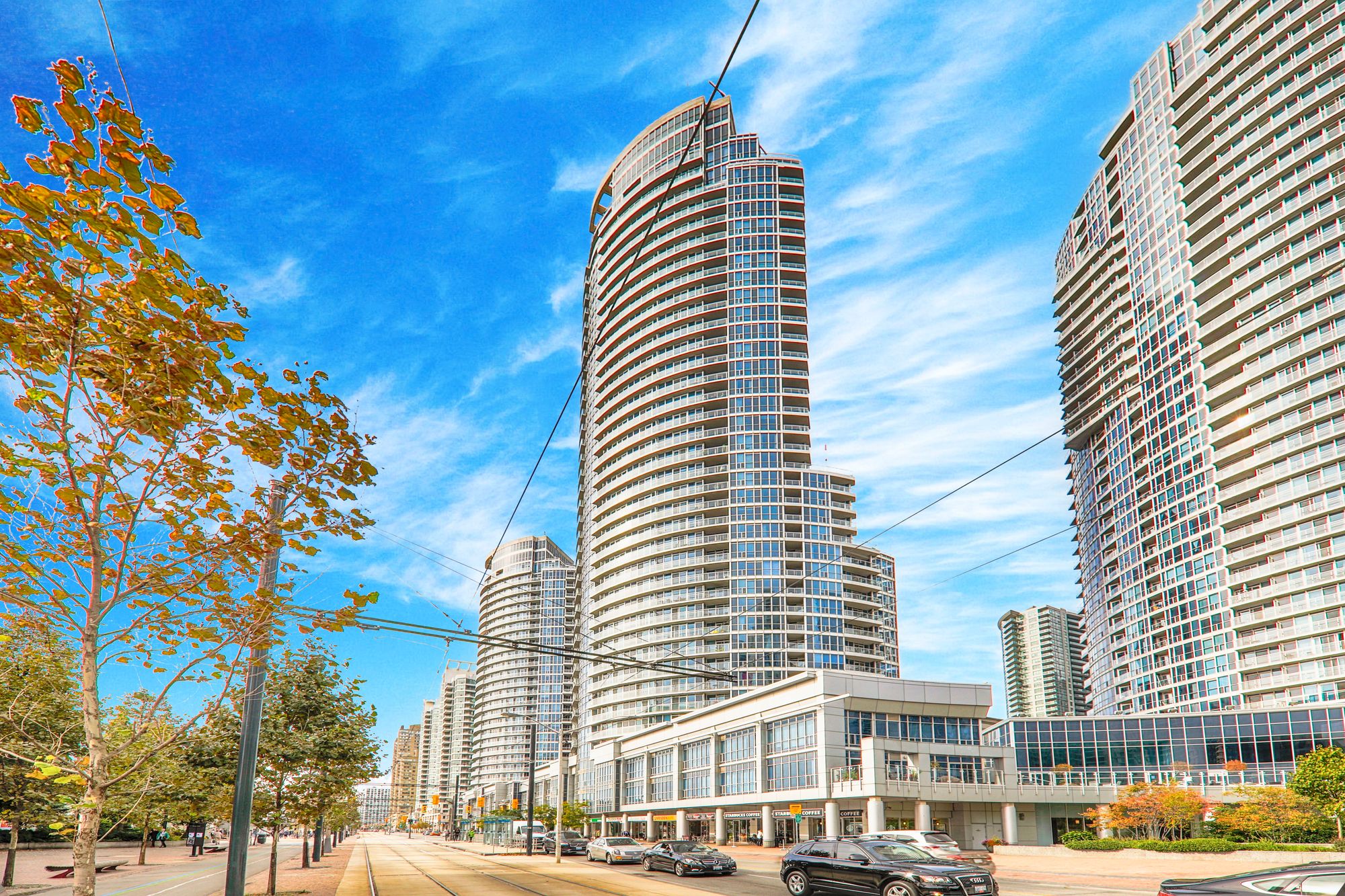 218 Queens Quay W
3
Listings for Sale
for Sale
2
Listings for Rent
for Rent
Waterclub III Condos
218 Queens Quay W
Waterclub III Condos
3
Listings for Sale
for Sale
2
Listings for Rent
for Rent
0
Property Management
ICC Property Management Toronto
Unit Size Range
350 - 1854 SQFT
218 Queens Quay W, Toronto
About this condo
Condo Overview
Following the success of Waterclub I Condos and Waterclub II Condos, the Kolter Group completed its 3-part residential complex in the Lakeshore with the Waterclub III Condos at 218 Queens Quay West. Throughout the Waterclub complex, carefully considered design decisions mean that even after a decade, and many other Lakeshore developments, Toronto condos for sale in this complex remain as attractive ever.
Kirkor Architects and Planners gave the 27-storey tower a smart, contemporary design. The exterior glass and aluminum cleverly captures the natural light reflecting off Lake Ontario. Furthermore, the curve of the Waterclub III Condos' structure catches the eye: its creative shape is both imaginative and inviting — familiar futurism culminating in the perfect aesthetic for a dynamic community.
Below the tower, and surrounding podium which is shared between the complex, fantastic landscaping can be found. The podium also offers convenient commercial space, and houses top quality amenities.
Accessing the amenities is easy: In the Waterclub III Condos' gorgeous marble lobby, the condos' 24-hour concierge staff serves its residents exceptionally. They inform residents of the dynamic classes and services in the complex's gym and health club — that includes an in-house spa and juice bar — as well as helping residents reserve the multi-purpose room with its own bar, or the exquisite gala space.
Atop the Waterclub complex's podium, residents enjoy an expansive, gorgeous terrace. While it contains a plethora of seating and even a barbeque area, the best feature on the rooftop is the pool: The Waterclub's door pool continues inside through a stunning glass wall, which means residents can enjoy swimming here no matter the season.
The Suites
218 Queens Quay contains 296 Waterfront condos which range in size from around 550 to 1900 square feet, with studio, one and two bedroom options. No matter the size, all the suites offer residents the utmost comfort, especially with their spacious private balconies and stunning views.
The building's circular architecture generates exceptional exposure to natural light. That, combined with clever open concept floor plans, ensures warmth and light circulates throughout all of the living spaces.
Complimenting the suites bright and fresh atmosphere are finishes like hardwood floors and granite countertops, which give the condos a classic warmth and charm.
The Neighbourhood
Living in the Lakeshore means excitement's never far away. Steps away from 218 Queens Quay, and just north on Lower Simcoe street, Ripley's Aquarium and the Steamwhistle Brewery offer two fun, albeit very different, activities.
South of the building, residents enjoy close proximity to two of the city's most engaging cultural venues: The Harbourfront Centre and the Power Plant Contemporary Art Gallery. The Centre's arts, culture, education, and recreational programming reflects the city's dynamic demographic, while the Power Plant's exhibitions showcase internationally acclaimed artists to Toronto — for free.
Additionally, the Lakeshore offers an abundance of green space. Whether residents of 218 Queens Quay want to play a rousing game of baseball, or stop and smell some roses, they can find a spot. And the Martin Goodman Trail connects a network of parks and gardens from Humber Bay all the way to the Beaches.
Transportation
Getting around the city from 218 Queens Quay West is quick and easy. Two TTC streetcars passes right in front of the building. The 509 route heads west along the Lakeshore to Exhibition, and the 510 heads north up through the Fashion District, Chinatown, and the University of Toronto to Spadina station in The Annex.
As the 509 and 510 streetcars travel east past the Waterclub III, both take their riders to Union Station. At Union, travelers can transfer onto the Yonge-University-Spadina subway line or take GO Transit, VIA Rail, and the UP Express to Pearson International Airport.
Drivers may find that the streets around 208 Queens Quay West can sometimes get quite busy, since there are so many attractions in the area. Fortunately, drivers are not far from the Gardiner Expressway. They need only go to on-ramps either around the corner off York Street, or down the street on Spadina — both conveniently less than a five-minute drive away.
3
Listings For Sale
Interested in receiving new listings for sale?
2
Listings For Rent
Interested in receiving new listings for rent?
Amenities
Maintenance Fees Cover
Maintenance fees include
Water
Owner / renter pays separately
Hydro
Heat
Air Conditioning
Past Sold & Rented Listings
Stats, Trends & Rankings
Price Per Square Foot
Waterclub III Condos vs The
Waterfront Area
Less Expensive
per SQFT compared to the neighbourhood average
Waterclub III Condos's Avg
price per SQFT
$1,134
/ SQFT
Neighbourhood Avg
price per SQFT
$1,154
/ SQFT
Building Trends At Waterclub III Condos
Days on Market
Units at Waterclub III Condos spend an average of
13
Days on Market
based on recent sales
List vs Selling Price
On average, these condos sell for
above
the list price.

Offer Competition
Condos in this building have an
AVERAGE
chance of receiving
Multiple Offers
Turnover of Units
On average, each unit is owned for
6.1
YEARS
before being sold again
Property Value
Increase
in property value within the past twelve months
Price Ranking
Highest price per SQFT out of
39
condos in The Waterfront area
Sold Units
16
Units were
Sold
over the past twelve months
Rented Units
41
Units were
Rented
over the past twelve months
Best Value
Waterclub III Condos offers the
best value
out of 39 condos in neighbourhood
Return on Investment
Waterclub III Condos has the
highest ROI
out of 39 condos in neighbourhood
Rental Yield
Waterclub III Condos yields the
highest rent prices
out of 39 condos in neighbourhood
High Demand
Waterclub III Condos is the
most popular
building out of 39 condos in neighbourhood
Sales vs Rental Values For This Condo
Average Cost Per Sqft
$1,117
Sales Price Range
$560,000 - $735,000
Rental Price Range
$1,850 - $2,500
1 Bed + Den
599 - 847 SQFT
Average Cost Per Sqft
$1,000
Sales Price Range
$705,000 - $980,000
Rental Price Range
$1,900 - $3,445
Average Cost Per Sqft
$1,000
Sales Price Range
$1,165,000 - $1,165,000
Rental Price Range
$2,800 - $3,250
2 Bed + Den
791 - 980 SQFT
Average Cost Per Sqft
$1,052
Sales Price Range
$1,020,000 - $1,040,000
Rental Price Range
$3,000 - $3,200
How Often Are Units Listed?
Average Sales Availability
Average Rental Availability
Ratio of Unit Type in Building
1%
Average Sales Availability
Average Rental Availability
Ratio of Unit Type in Building
33%
1 Bed + Den
599 - 900 SQFT
Average Sales Availability
Average Rental Availability
Ratio of Unit Type in Building
35%
Average Sales Availability
Average Rental Availability
Ratio of Unit Type in Building
24%
2 Bed + Den
791 - 1854 SQFT
Average Sales Availability
Average Rental Availability
Ratio of Unit Type in Building
9%
Average Sales Availability
Average Rental Availability
Ratio of Unit Type in Building
1%
Maintenance Fees

Waterclub III Condos vs The

Waterfront Area
Less Expensive
per SQFT compared to the neighbourhood average
Waterclub III Condos's Avg
monthly maintenance
fee per SQFT
$0.76
/ SQFT
Neighbourhood Avg
monthly maintenance
fee price per SQFT
$0.76
/ SQFT
Similar condos