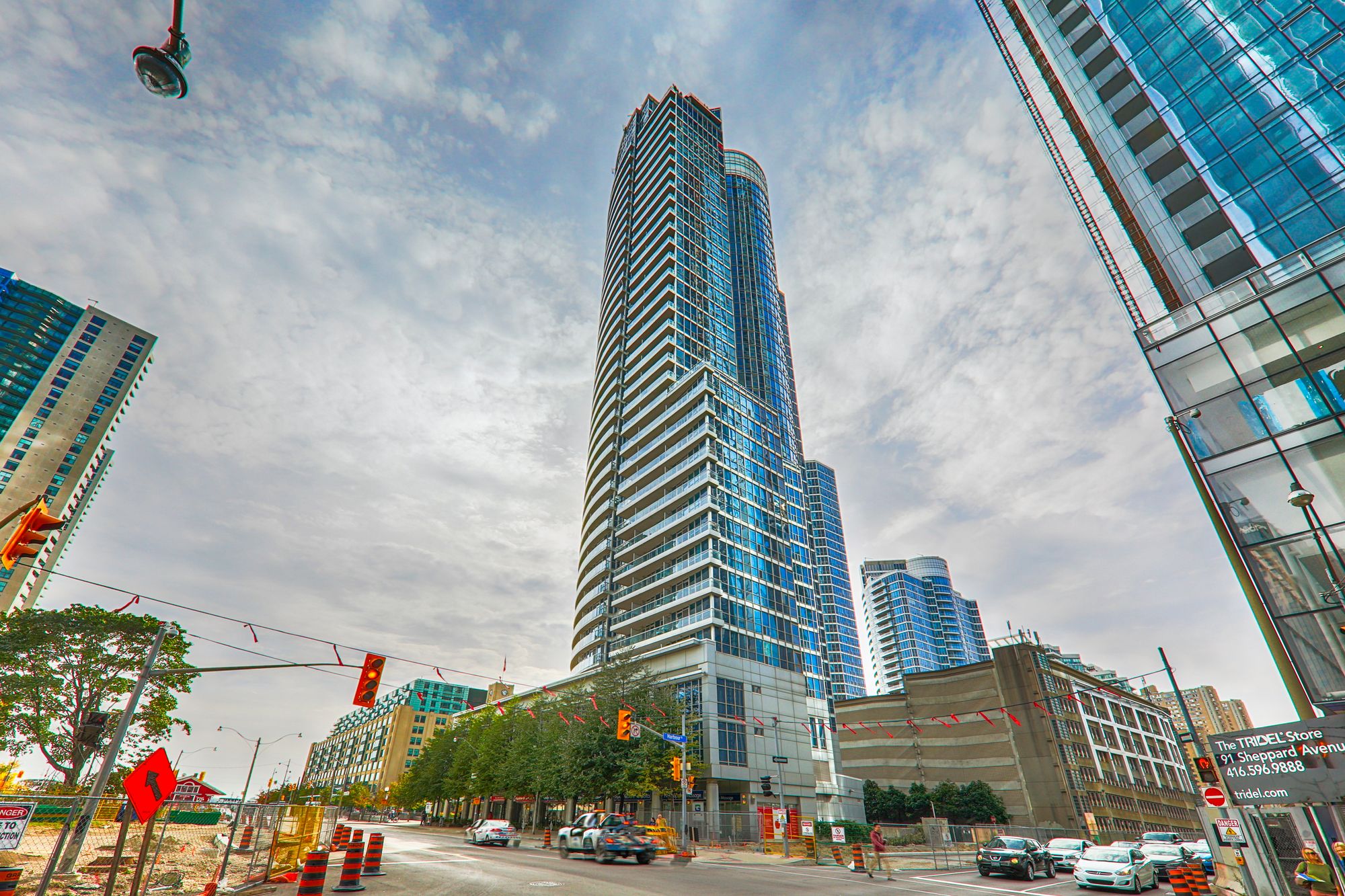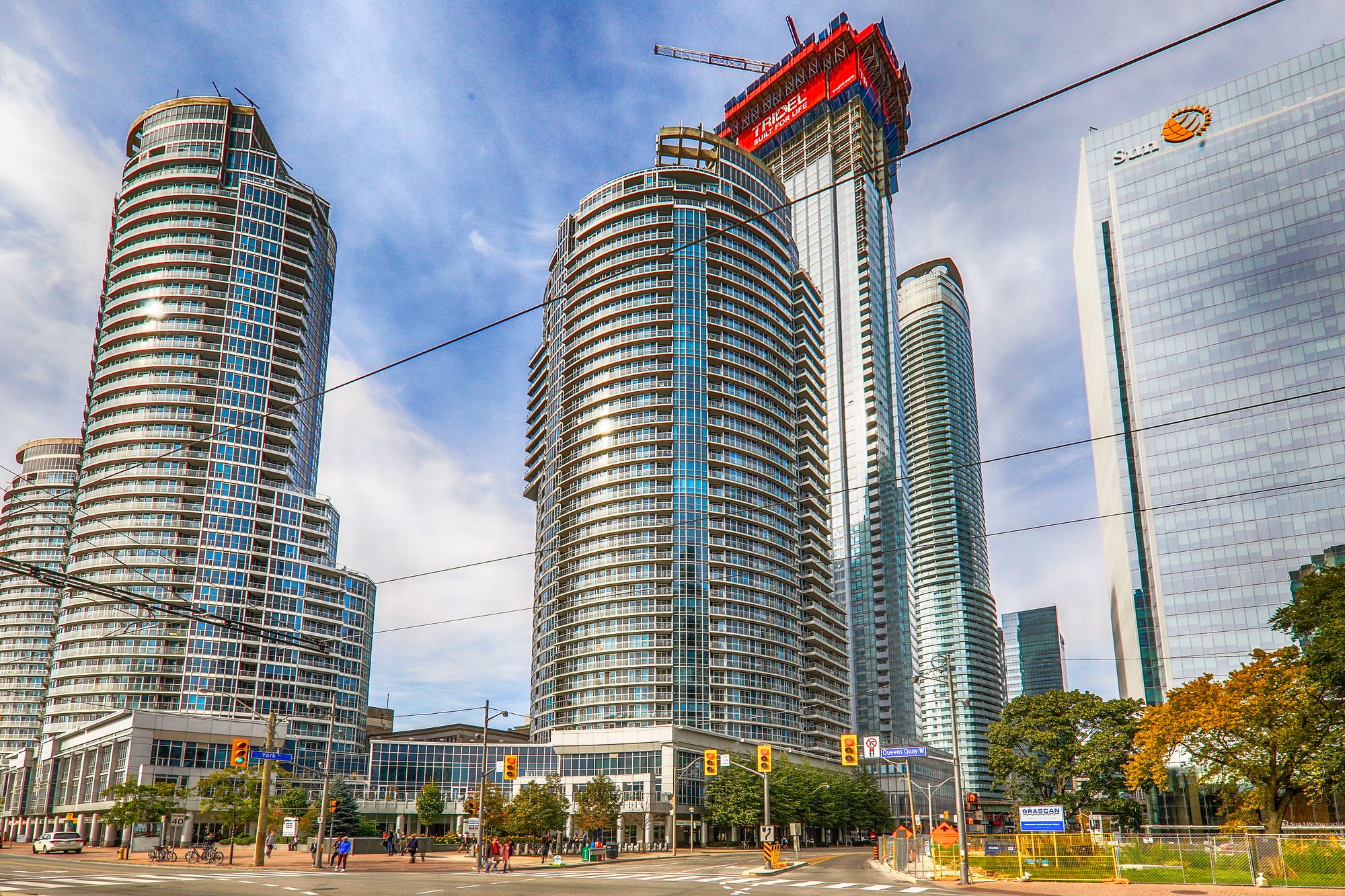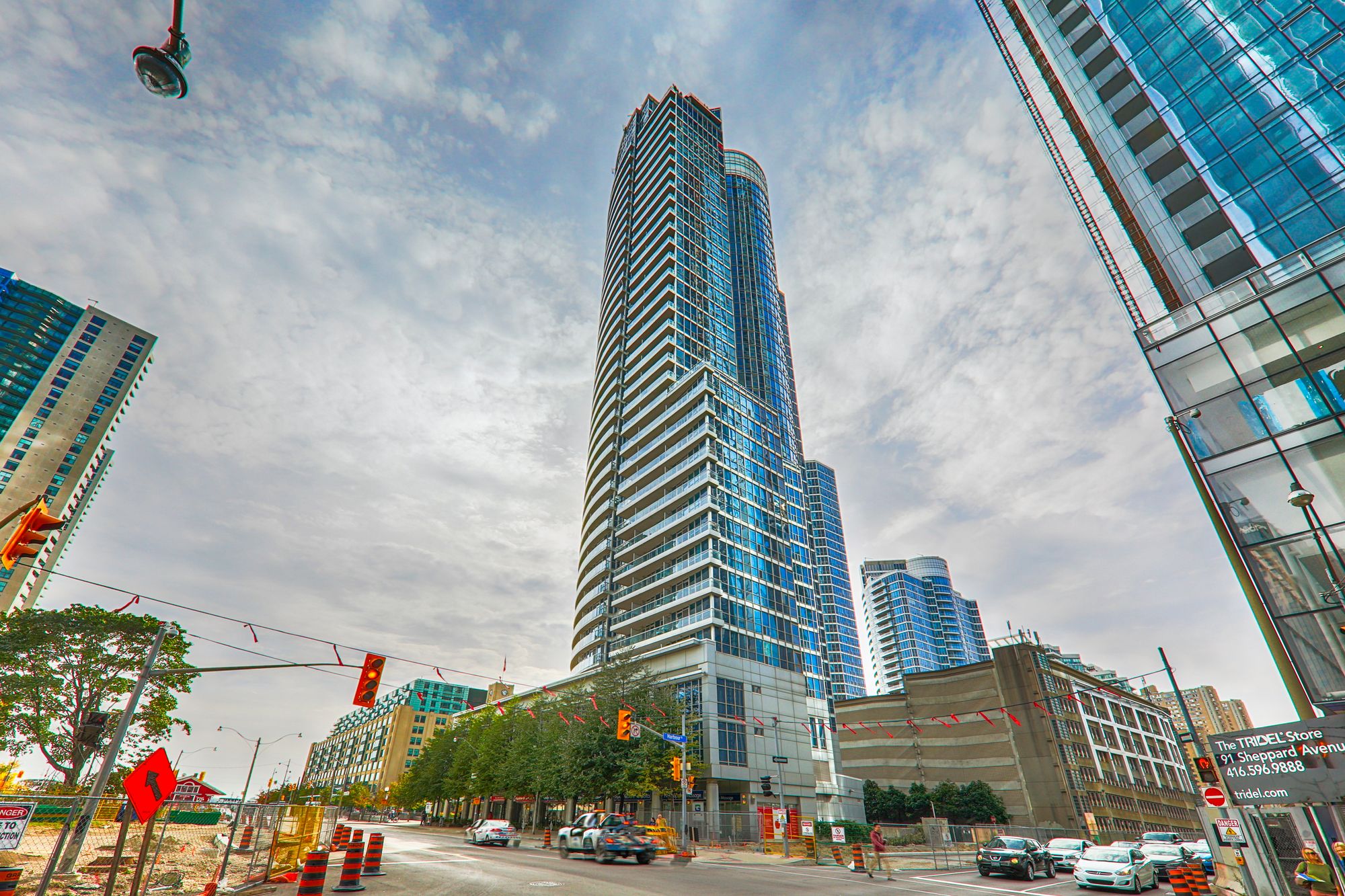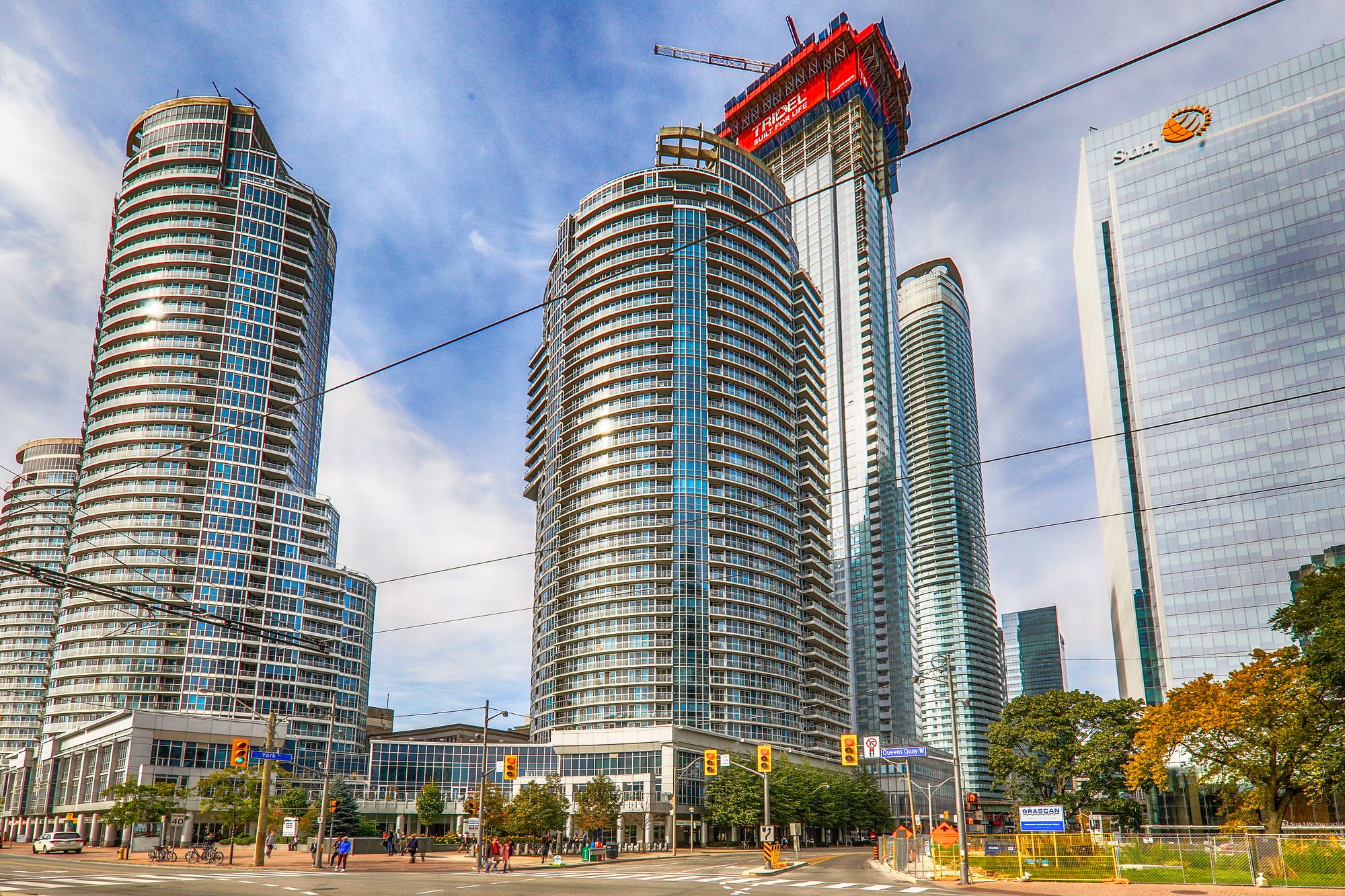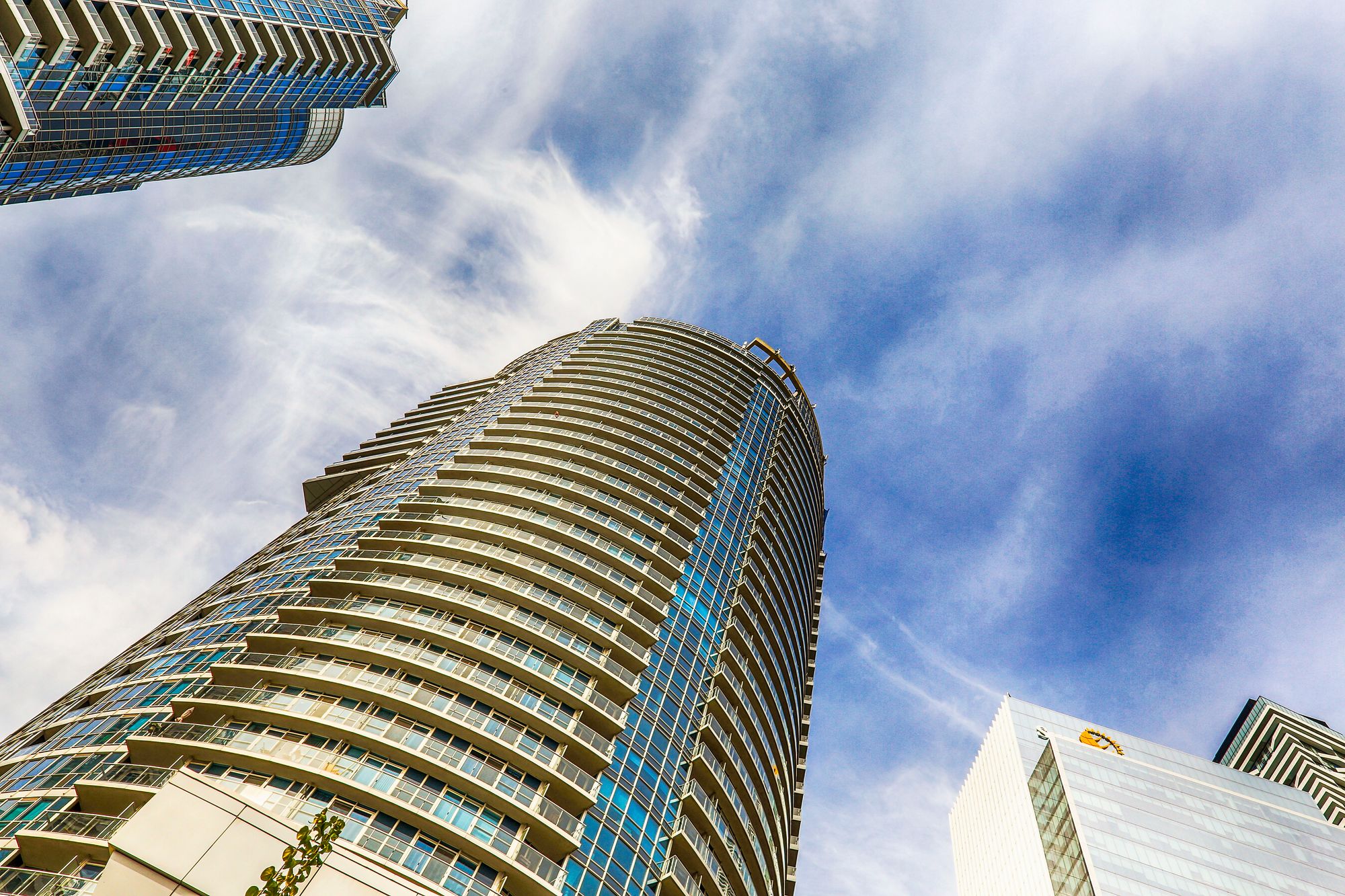 8 York St
1
Listing for Sale
for Sale
1
Listing for Rent
for Rent
Waterclub I Condos
8 York St
Waterclub I Condos
1
Listing for Sale
for Sale
1
Listing for Rent
for Rent
0
Property Management
ICC Property Management Toronto
Unit Size Range
381 - 2000 SQFT
8 York St, Toronto
About this condo
Even with many new developments in the Lakeshore, the luxurious Waterclub I Condos remain as attractive as ever. Completed in 2004 by the Kolter Group, the condos rise to 37-stories at a great location, 8 York Street. this tower is part of a 3 building development, which includes Waterclub II Condos, and Waterclub III Condos.
Courtesy of clever design by Kirkor Architects and Planners, the building's circular shape takes advantage of the proximity to Lake Ontario. The stylish shape maximizes exposure to natural light, and therefore to captivating views of the city.
Within its shining aluminum and glass exterior, the Waterclub I Condos offer residents an extensive array of amenities. This includes 24-hour concierge service, a lounge, library, games room, party room, barbeque area and in house spa.
Lastly, 8 York deserves the name Waterclub not only for its proximity to Lake Ontario – its pool is exceptional. Extending from inside the tower, and moving outside onto the podium rooftop, residents can both relax on a spacious deck and and go for a vigorous swim.
The Suites
Since they were newly built in the 2003, the suites spectacular interiors have only improved over the years. Though some buyers will be interested in updated suites at 8 York, the finishes of even the untouched open concept homes were well chosen from the start — and still stylish after over a decade. The high standard includes hardwood flooring and granite countertops that give these homes a sense of luxury and warmth, and make them appealing to any buyers who are seeking Waterfront condos for sale.
There are 431 suites in the Waterclub I Condos. They range in size, from around 450 to 1,900 square feet, with options for bachelor, one and two bedroom suites. Regardless of size, all will feel comfortable in their homes, and excited to be living at 8 York.
The Neighbourhood
Living in the The Waterfront neighbourhood so close to major attractions like the Rogers Centre, Scotiabank Arena and the CN Tower means residents can easily enjoy experiences that other people come from far and wide to see.
One of the newer neighbours, the Ripley's Aquarium of Canada, adds another major national attraction, but also offers a lot for the local community: Ripley's it hosts terrific Friday night concerts, and truly transportive yoga sessions — thanks to the exotic sea life as its setting.
Indeed, the Lakeshore boasts a lively local community. Such close proximity to the extensive networks of parks and gardens connected by the Martin Goodman Trail affords residents of the Waterclub I Condos a very active lifestyle. Additionally, for a diverse array of arts, recreation and educational programming, the Harbourfront Centre is right across the street.
For getting groceries, across the street a Sobeys Urban Fresh stocks all the essentials. For an even greater selection, a Loblaws is a fifteen-minute walk away at Lower Jarvis and Queens Quay.
Transportation
Many major attractions in the Waterclub I's neighbourhood means extraordinary public transit must be available. Two streetcars passing right in front of the building travel along Queens Quay: the 510 Spadina and 509 Harbourfront.
Commuters can take either streetcar, or walk about five minutes to Union Station — a National Historic Site in its own right and the best transit hub in the city.
At Union, streetcars transfer to subway trains that travel throughout the city. For service to surrounding suburbs and towns, GO Transit's operates very comfortable buses and trains. For those with even further destinations, the VIA Rail's routes are wonderfully scenic, or they can jump onto the Union-Pearson Express to get to the airport in just 25 minutes.
Drivers living at the Waterclub I are well positioned. York Street meets the Gardiner Expressway just a stone's throw away from the building.
1
Listings For Sale
Interested in receiving new listings for sale?
1
Listings For Rent
Interested in receiving new listings for rent?
Amenities
Maintenance Fees Cover
Maintenance fees include
Water
Owner / renter pays separately
Hydro
Heat
Air Conditioning
Past Sold & Rented Listings
Stats, Trends & Rankings
Price Per Square Foot
Waterclub I Condos vs The
Waterfront Area
Less Expensive
per SQFT compared to the neighbourhood average
Waterclub I Condos's Avg
price per SQFT
Neighbourhood Avg
price per SQFT
Building Trends At Waterclub I Condos
Days on Market
Units at Waterclub I Condos spend an average of
29
Days on Market
based on recent sales
List vs Selling Price
On average, these condos sell for
above
the list price.

Offer Competition
Condos in this building have an
AVERAGE
chance of receiving
Multiple Offers
Turnover of Units
On average, each unit is owned for
6.5
YEARS
before being sold again
Property Value
Increase
in property value within the past twelve months
Price Ranking
Highest price per SQFT out of
39
condos in The Waterfront area
Sold Units
10
Units were
Sold
over the past twelve months
Rented Units
57
Units were
Rented
over the past twelve months
Best Value
Waterclub I Condos offers the
best value
out of 39 condos in neighbourhood
Return on Investment
Waterclub I Condos has the
highest ROI
out of 39 condos in neighbourhood
Rental Yield
Waterclub I Condos yields the
highest rent prices
out of 39 condos in neighbourhood
High Demand
Waterclub I Condos is the
most popular
building out of 39 condos in neighbourhood
Sales vs Rental Values For This Condo
Average Cost Per Sqft
$1,178
Sales Price Range
$490,000 - $490,000
Rental Price Range
$2,000 - $2,000
Average Cost Per Sqft
$1,082
Sales Price Range
$585,000 - $732,000
Rental Price Range
$1,950 - $2,800
1 Bed + Den
681 - 834 SQFT
Average Cost Per Sqft
$1,091
Sales Price Range
$881,800 - $881,800
Rental Price Range
$2,300 - $3,125
Average Cost Per Sqft
$842
Sales Price Range
$700,000 - $700,000
Rental Price Range
$2,000 - $3,100
2 Bed + Den
762 - 1100 SQFT
Average Cost Per Sqft
$944
Sales Price Range
$950,000 - $1,140,000
Rental Price Range
$3,000 - $3,700
How Often Are Units Listed?
Average Sales Availability
Average Rental Availability
Ratio of Unit Type in Building
6%
Average Sales Availability
Average Rental Availability
Ratio of Unit Type in Building
37%
1 Bed + Den
549 - 914 SQFT
Average Sales Availability
Average Rental Availability
Ratio of Unit Type in Building
30%
Average Sales Availability
Average Rental Availability
Ratio of Unit Type in Building
15%
2 Bed + Den
762 - 1200 SQFT
Average Sales Availability
Average Rental Availability
Ratio of Unit Type in Building
14%
Maintenance Fees

Waterclub I Condos vs The

Waterfront Area
Less Expensive
per SQFT compared to the neighbourhood average
Waterclub I Condos's Avg
monthly maintenance
fee per SQFT
Neighbourhood Avg
monthly maintenance
fee price per SQFT
Similar condos