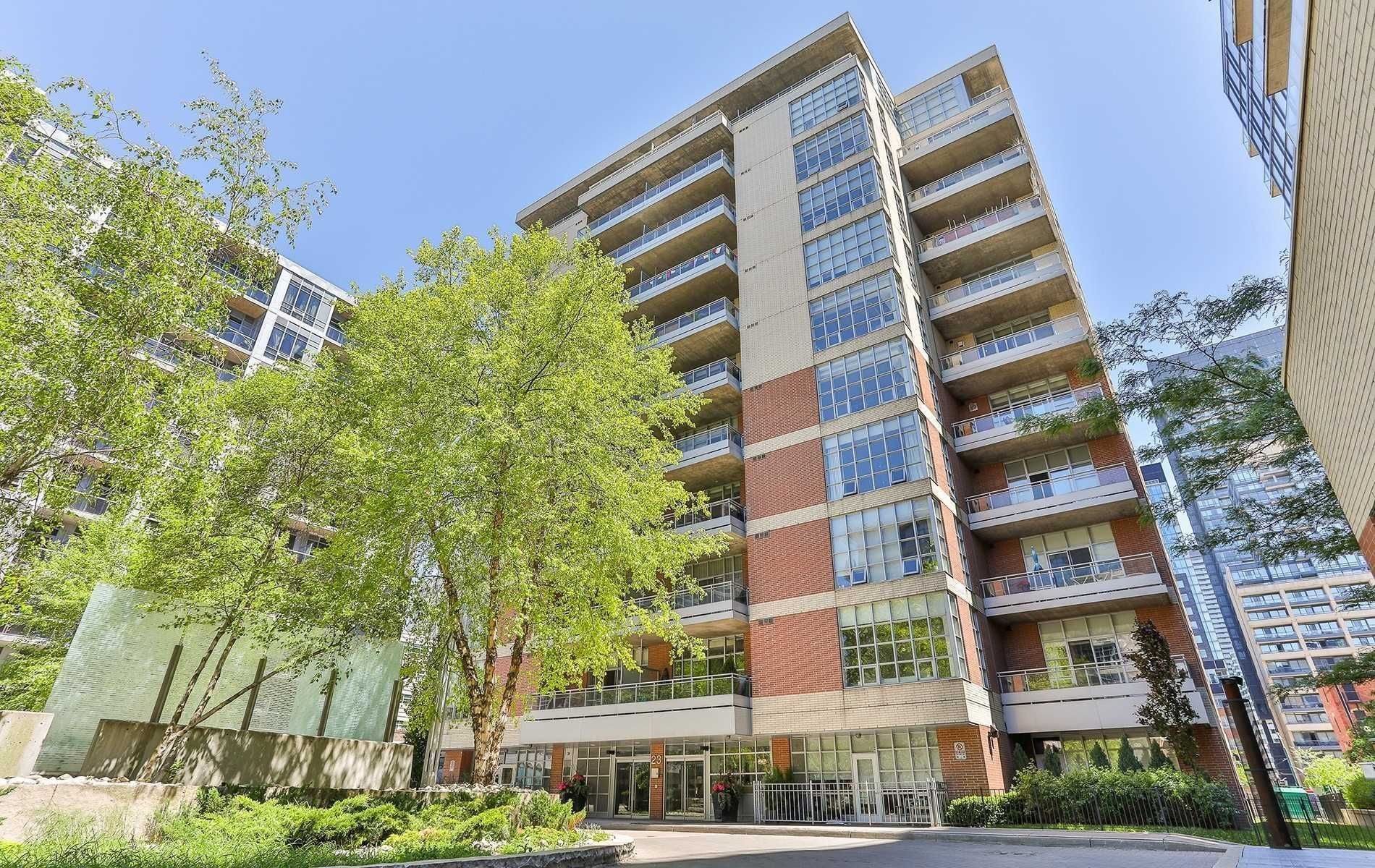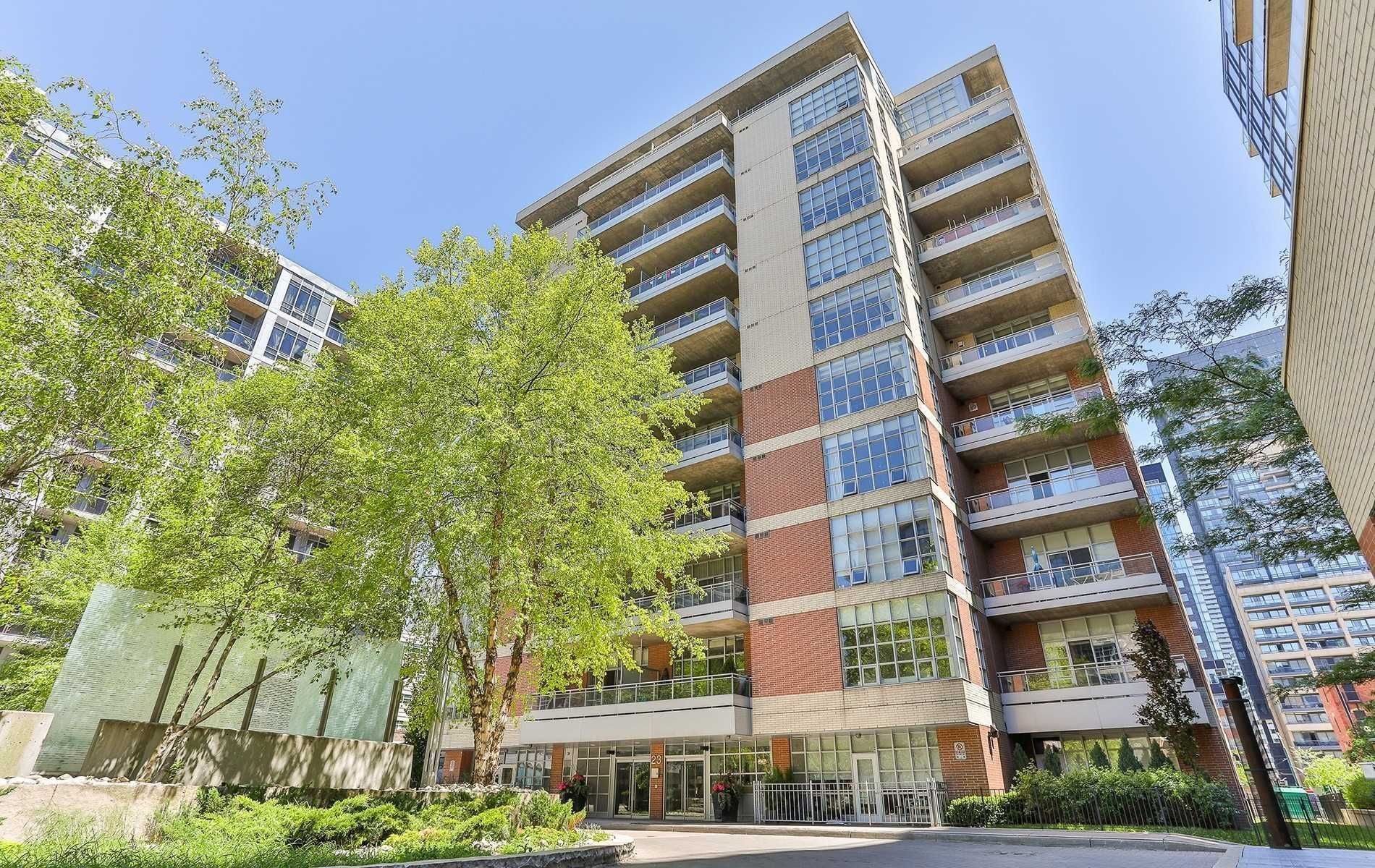 23 Brant St
0
Listings for Sale
for Sale
5
Listings for Rent
for Rent
Property Management
Icon Property Management
Unit Size Range
400 - 1509 SQFT
About this loft
Most of us can still recall the story of Goldilocks and the Three Bears. A little girl enters a home and enjoys the things that are just right: porridge at the perfect temperature; a bed that is not too firm and not too soft. In a modern-day version of the fable, this selective protagonist would be sure to purchase King West condos for sale in the Quad Lofts building at 23 Brant Street.
Not towering enough to overshadow its older neighbours, yet sufficiently large to draw some attention to itself, the Quad Lofts' structure is just the kind of home young urban professionals treasure. The selection of building materials by Cresford Developments is similarly praise-worthy. A mixture of yellow and red brick allows the building to look natural amongst industrial-era heritage buildings, while sleek panes of glass provide a hint of contemporary edge. in fact, this property was so successful that it warranted a sequel: Quad Lofts II.
The residential structure at 23 Brant Street is 11 storeys tall and holds 128 Toronto lofts. Built in 2006, the building comprises phase I of the development, with its other half at 19 Brant Street built only one year later. With a landscaped courtyard connecting the two buildings, the twofold creation even won Cresford an award for "Multi-Unit Project of the Year."
The perfect amount of amenities is also available to residents. Without going overboard, the list of common features includes a gym, party room, parking garage, concierge, and security.
The Suites
Inside of the Quad Lofts, an array of contemporary lofts can be found. Sizes range from approximately 600 to 1,450 square feet. The homes embrace an open concept theme for an added sense of spaciousness, as well as the opportunity for individual residents to customize the lofts to suit their own needs. Dens can double as home offices, while main living spaces can be left open or divided into smaller spaces for multiple uses.
These highly sought after units are modern and fresh, yet they manage to retain a loft-like atmosphere through a number of interior design features. For example, 8 foot doorways leading into living spaces with ceilings reaching to 10 feet high. Entire walls are made of square windowpanes, mimicking authentic warehouse windows of industrial buildings nearby. The raw look created by exposed concrete ceilings and columns is perfectly juxtaposed by warm hardwood flooring lit by plenty of natural sunlight as well.
Rather than the standard condo layout, the homes at 23 Brant are distinctly open and fluid, with surprising elements adding privacy such as the sliding doors used to separate bedrooms from common living spaces. These lofts are also well-equipped with outdoor space, in the form of balconies or terraces.
The Neighbourhood
From its location in the heart of downtown, residents will start to think of Toronto as yet another city that never sleeps. Thankfully though, the Quad Lofts are nestled far enough back from King Street West to afford neighbours with some peace and quiet once the evening rolls around.
Businesses in the King West neighbourhood are equally upscale and entertaining. From fine dining experiences at Buca, Lee, and Jacobs & Co. Steakhouse, and the likes, to swanky bars and clubs like the Citizen, Early Mercy, and even Wildflower right inside the Thompson itself, residents looking for a lively nightlife scene will never be disappointed.
Neighbouring areas include the entertainment district, where the Rogers Centre and the Scotiabank Arena are constantly hosting thrilling sporting events or the hottest concert, as well as Chinatown and Kensington Market, where residents can head for an inexpensive, yet always authentic meal.
The Quad Lofts also benefit from their close proximity to Lake Ontario. Coronation Park is a short walk from 23 Brant Street, where picnics involve views of the balmy shores and their majestic sunsets. In the summertime, residents can reach the ferry terminal in no time, in order to reach the coveted Toronto Islands.
Transportation
With many businesses in the area, as well as the financial district being not too far off, many residents will be able to walk or cycle to work. Those who must commute a little further and are without a car need not worry — the King streetcars will carry passengers toward St. Andrew station on the University-Spadina subway line in no time.
For those heading north or south, streetcars along Spadina Avenue and Bathurst Street will come in handy as well, connecting travelers to the Bloor-Danforth subway line at Spadina and Bathurst stations, respectively.
Drivers are able to take advantage of fast-moving one-way streets like Richmond and Adelaide, as well as even speedier highways such as the Gardiner Expressway.
0
Listings For Sale
Interested in receiving new listings for sale?
5
Listings For Rent
Interested in receiving new listings for rent?
Property Highlights
Listing History for Quad Lofts
Nearby Amenities
Stats, Trends & Rankings
Quad Lofts vs The King West Area
Building Trends At Quad Lofts
Days on Strata
Units at Quad Lofts spend an average of
11
Days on Strata
based on recent sales
List vs Selling Price
On average, these lofts sell for
below
the list price.

Offer Competition
Lofts in this building have an
AVERAGE
chance of receiving
Multiple Offers
Turnover of Units
On average, each unit is owned for
4.9
YEARS
before being sold again
Property Value
Decrease
in property value within the past twelve months
Price Ranking
Highest price per SQFT out of
95
condos in the King West area
Sold Units
7
Units were
Sold
over the past twelve months
Rented Units
13
Units were
Rented
over the past twelve months
Sales vs Rental Values For This Loft
Average Cost Per Sqft
$1,011
Sales Price Range
$664,000 - $705,100
Rental Price Range
$2,700 - $2,800
1 Bed + Den
717 - 900 SQFT
Average Cost Per Sqft
$1,001
Sales Price Range
$825,000 - $855,000
Rental Price Range
$2,850 - $3,500
Average Cost Per Sqft
$939
Sales Price Range
$809,500 - $1,140,000
Rental Price Range
$4,600 - $4,600
How Often Are Units Listed?
Average Sales Availability
Average Rental Availability
Ratio of Unit Type in Building
1%
Average Sales Availability
Average Rental Availability
Ratio of Unit Type in Building
23%
1 Bed + Den
717 - 1106 SQFT
Average Sales Availability
Average Rental Availability
Ratio of Unit Type in Building
63%
Average Sales Availability
Average Rental Availability
Ratio of Unit Type in Building
12%
2 Bed + Den
1320 - 1509 SQFT
Average Sales Availability
Average Rental Availability
Ratio of Unit Type in Building
3%
Maintenance Fees
Quad Lofts vs The
King West Area
Quad Lofts's Avg
monthly maintenance fee
Neighbourhood Avg
monthly maintenance fee
Similar lofts