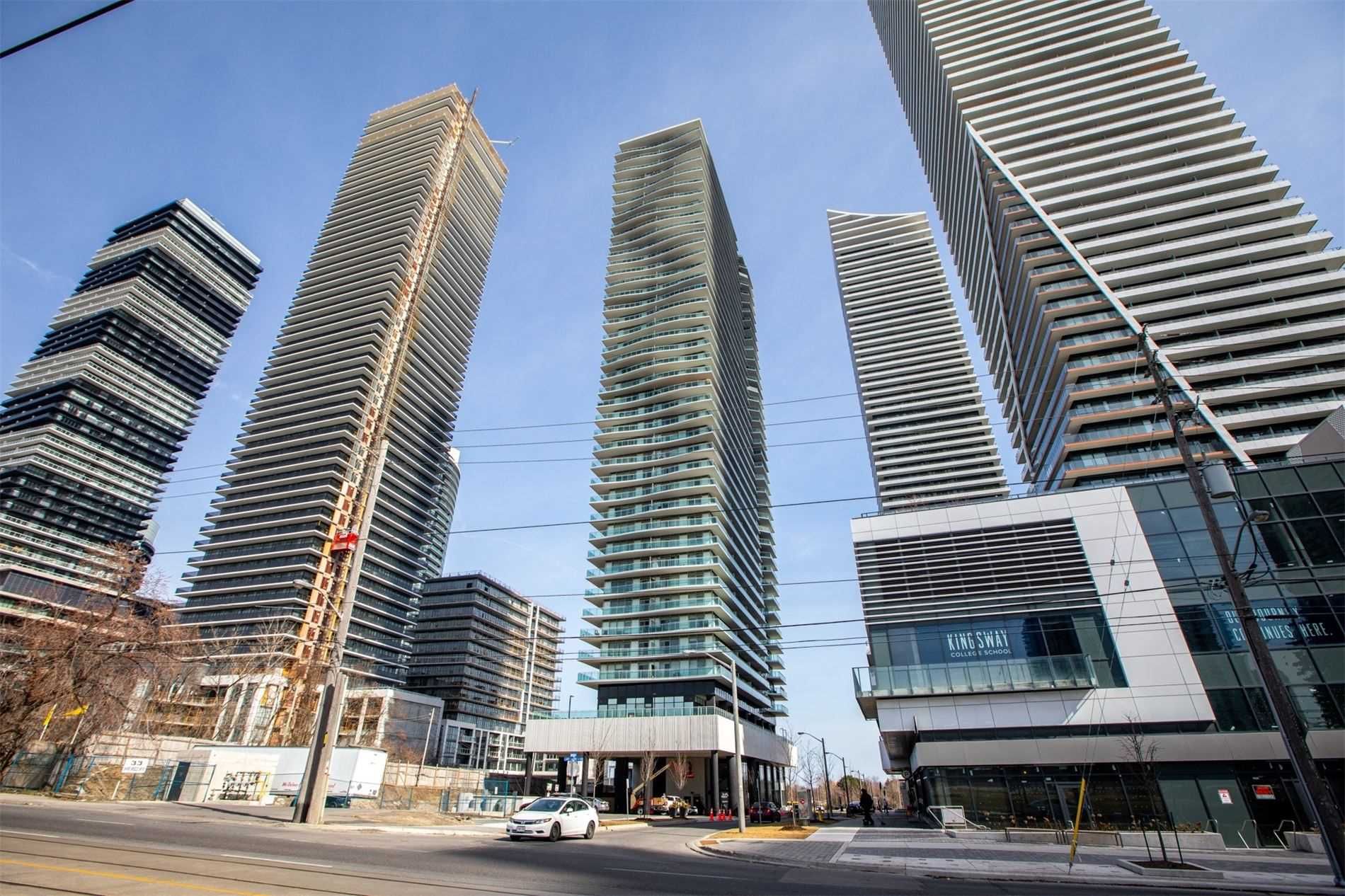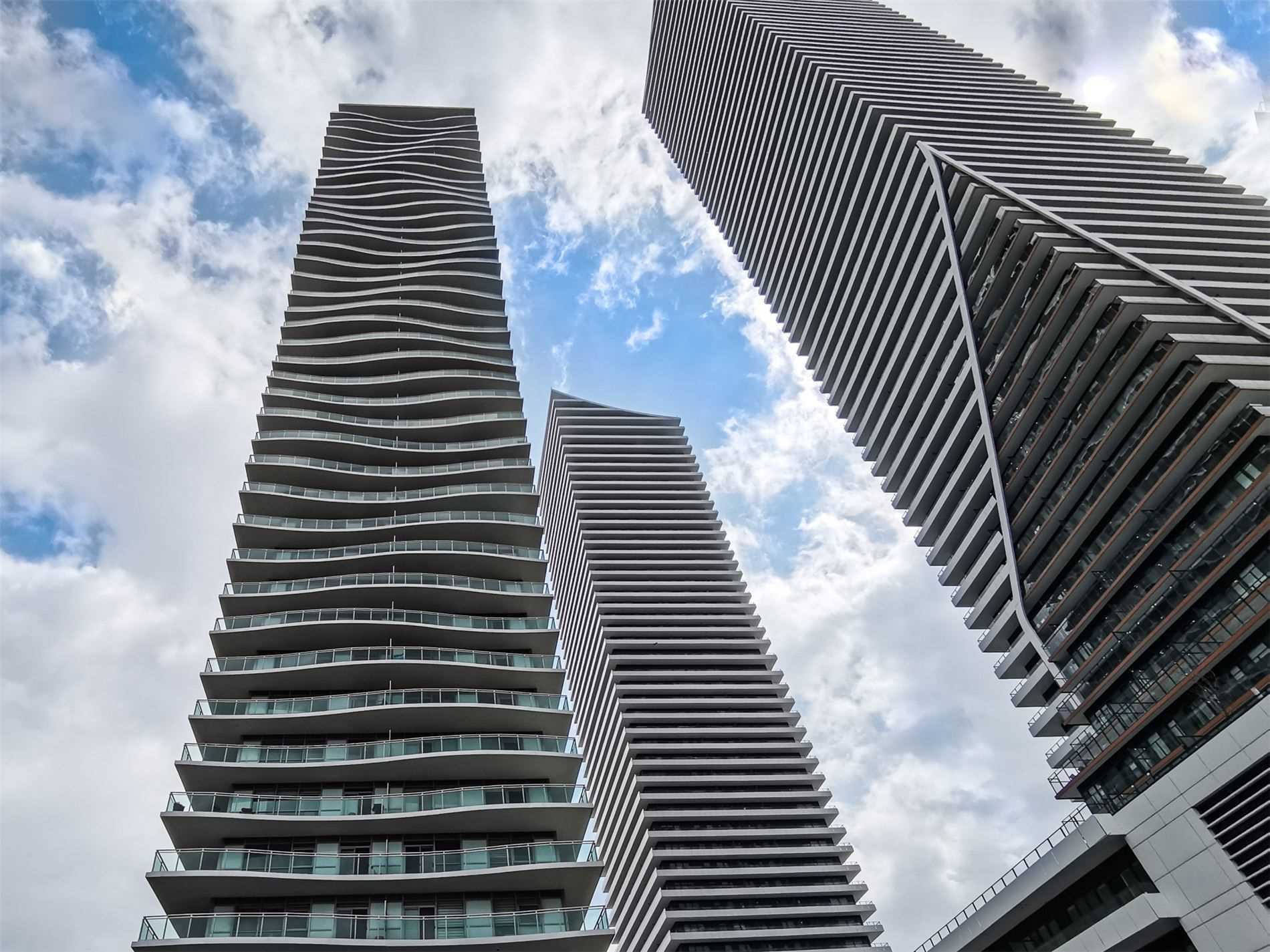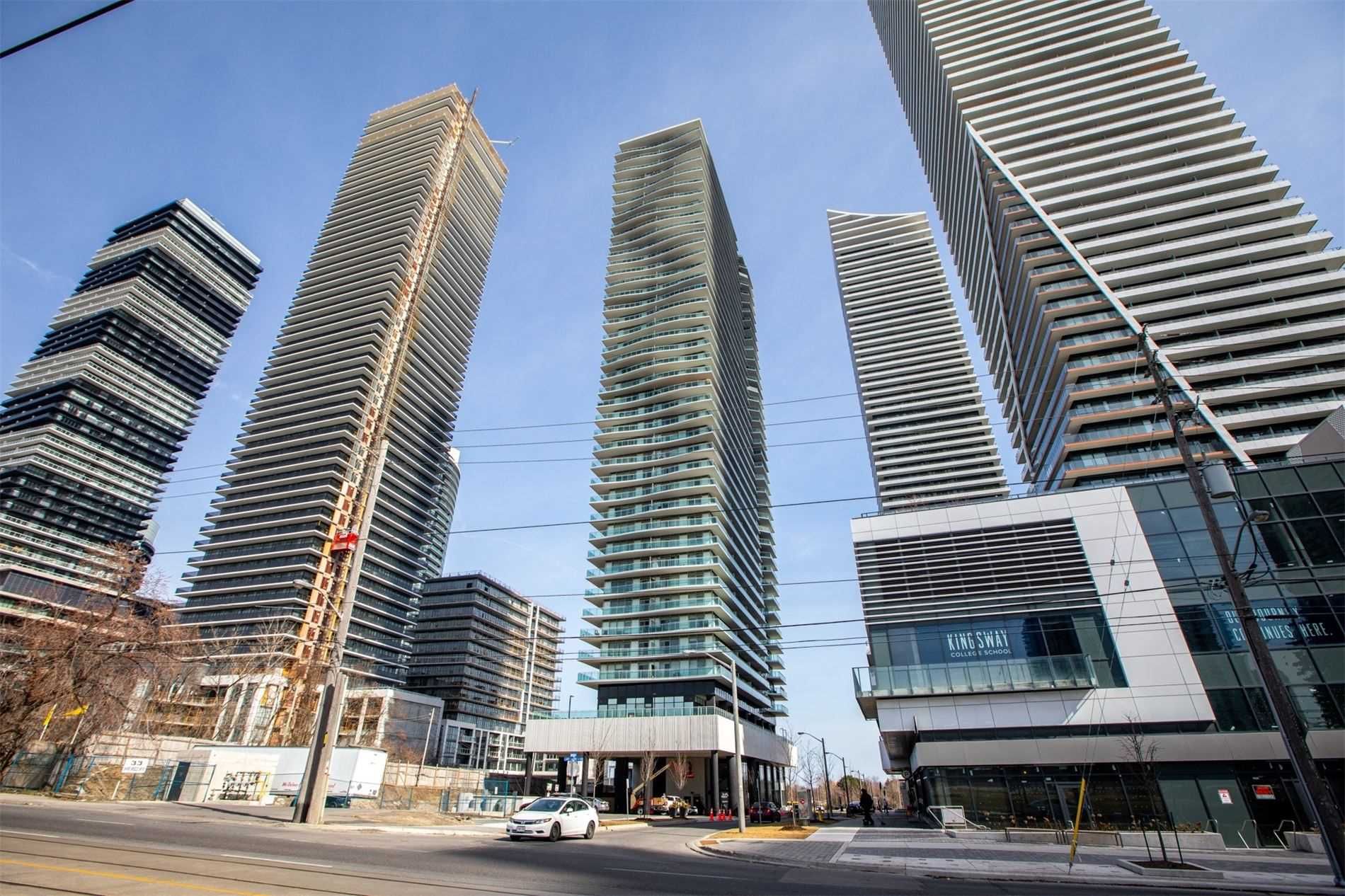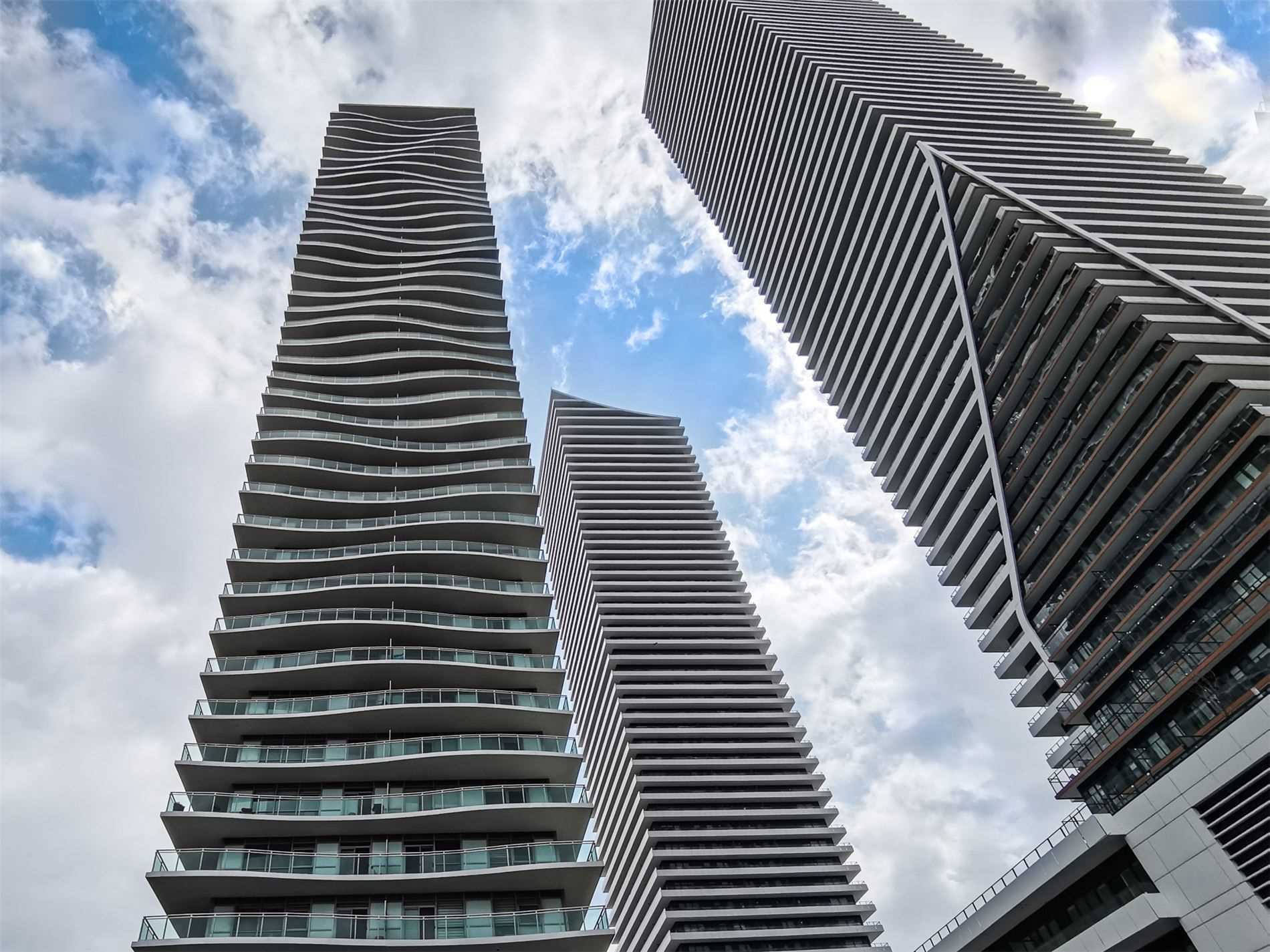 33 Shore Breeze Dr & 2175 Lake Shore Blvd W
4
Listings for Sale
for Sale
2
Listings for Rent
for Rent
Jade Waterfront Condos
33 Shore Breeze Dr
Jade Waterfront Condos
4
Listings for Sale
for Sale
2
Listings for Rent
for Rent
Developer
Phantom Developments
Property Management
City Sites Property Management Inc.
Unit Size Range
400 - 2514 SQFT
Unit Availability
Above Average
33 Shore Breeze Dr, Toronto
About this condo
Jade Waterfront Condos is found in the scenic lakeside neighbourhood of Mimico. The building rises to 41 storeys at 33 Shore Breeze Drive, clad in glass and featuring wave-like balconies and a slender figure. The Shore Breeze address may represent the building even better than the name, as prospective buyers cannot help but appreciate the refreshing winds coming off the lake, just steps from the tower.
Mimico towers have transformed this waterfront neighbourhood from a hidden gem to an in-demand condo community, by utilizing the incredible natural scenery of the area, and bolstering the location with hotel-like amenities. Residents here are pampered with luxurious and beach themed extras like cabanas, an outdoor rooftop pool, a whirlpool and saunas, a lounge, an indoor driving range, a recreation room, a full fitness centre, concierge — we could go on.
This development was completed in 2017, and immediately attracted high demand. These homes are undeniably luxury condos, and yet, they're quite affordable by Toronto standards. And best of all — suites at 33 Shore Breeze are overflowing with luxurious features.
The Suites
33 Shore Breeze Dr is home to 381 luxurious suites, ranging in size from 464 square feet for a one-bedroom to sprawling penthouse units in excess of 2500 square feet. Homes follow open concept layouts, and all units are adorned with floor to ceiling, wall to wall windows, providing incredible views of the lakefront or downtown Toronto skyline.
Every unit in the building is outfitted with executive finishes; European style cabinets in kitchens, granite counter tops that shimmer in the sunlight, integrated stainless steel appliances, and pleasing porcelain tile backsplashes. Spa-like bathrooms put residents at ease with large rain showers, and some feature jetted tubs.
Rich hardwood flooring is found throughout the units and creates a flowing vibe that continues out onto oversized private balconies. Bedrooms provide ample room for all your bedroom furniture, and walk-in closest ensure that prospective buyers won't need to trim down their wardrobes.
Comparable luxury condos in Toronto's waterfront neighbourhood go for significantly higher price tags, so buyers who want luxury at a lower price point would be wise to consider Jade Waterfront Condos.
The Neighbourhood
Mimico is one of the most popular neighbourhoods in the Etobicoke area. The availability of nature and the serene lakeside views are big factors in the area's desirability, and it's the reputation is well-deserved.
Residents of 33 Shore Breeze Dr can walk out of their front doors and be on the Humber Park E Trail in just 2 minutes. This trail continues through a network of parks all the way to downtown Toronto; there are playgrounds, sports facilities, athletic clubs, dog walking areas, and more picnic locations than anyone could hope for.
Mimico's dining scene has drastically improved since developments began going up in the area. There are several great spots close to the building, such as Scaddabush Italian Kitchen & Bar Mimico for food and drinks, La Vecchia Restaurant Lakeshore which also delivers, and take out eateries like Krazy Roll for sushi. Plus, condo residents can find their favourite chains close-by.
Many restaurants in the area also double as bars and have great selections of craft beers and delicious cocktails. Families can find plenty of kid friendly activities in the area, including water related recreation facilities like Humber Bay Sailing Centre.
Transportation
This is a pedestrian friendly locale where residents can run their daily errands on foot, and even grab groceries on foot at the Metro on Lake Shore; just a 7 minute walk from the building. There are pharmacies, salons, and banks in the immediate area as well.
Bikers will love this location; because of the Humber Park E Trail, it's possible to bike all the way into the downtown core without being in traffic. In fact, biking from this location can be much faster than taking public transit, which is a win-win for your health and the environment. Those commuting into the city via public transit have a streetcar stop only 3 minutes from the lobby doors on Lake Shore Blvd.
Car owners at Jade Waterfront Condos have an effortless drive to the Gardiner expressway via the Lake Shore on-ramp which is located less than 500 meters from the building. On a good day, drivers can reach the downtown core in just 10 minutes.
4
Listings For Sale
Interested in receiving new listings for sale?
2
Listings For Rent
Interested in receiving new listings for rent?
Property Highlights
Listing History for Jade Waterfront Condos
Stats, Trends & Rankings
Jade Waterfront Condos vs The Mimico Area
Jade Waterfront Condos's Avg
Building Trends At Jade Waterfront Condos
Days on Market
Units at Jade Waterfront Condos spend an average of
27
Days on Market
based on recent sales
List vs Selling Price
On average, these condos sell for
below
the list price.

Offer Competition
Condos in this building have an
AVERAGE
chance of receiving
Multiple Offers
Turnover of Units
On average, each unit is owned for
5.1
YEARS
before being sold again
Property Value
Increase
in property value within the past twelve months
Price Ranking
Highest price per SQFT out of
56
condos in the Mimico area
Sold Units
20
Units were
Sold
over the past twelve months
Rented Units
53
Units were
Rented
over the past twelve months
Best Value Rank
Jade Waterfront Condos offers the
best value
out of 56 condos in the Mimico neighbourhood
Appreciation Rank
Jade Waterfront Condos has the
highest ROI
out of 56 condos in the Mimico neighbourhood
Rental Yield
Jade Waterfront Condos yields the
highest rent prices
out of 56 condos in the Mimico neighbourhood
High Demand
Jade Waterfront Condos is the
most popular
building out of 56 condos in the Mimico neighbourhood
Sales vs Rental Values For This Condo
Average Cost Per Sqft
$1,095
Sales Price Range
$518,000 - $700,000
Rental Price Range
$1,900 - $2,700
1 Bed + Den
547 - 719 SQFT
Average Cost Per Sqft
$1,061
Sales Price Range
$645,000 - $725,000
Rental Price Range
$2,250 - $2,850
Average Cost Per Sqft
$1,057
Sales Price Range
$780,000 - $1,600,000
Rental Price Range
$2,700 - $3,600
2 Bed + Den
769 - 1299 SQFT
Average Cost Per Sqft
$1,010
Sales Price Range
$1,160,000 - $1,300,000
Rental Price Range
$2,700 - $5,000
3 Bed + Den
1600 - 1600 SQFT
Rental Price Range
$4,995 - $4,995
How Often Are Units Listed?
Average Sales Availability
Average Rental Availability
Ratio of Unit Type in Building
47%
1 Bed + Den
546 - 849 SQFT
Average Sales Availability
Average Rental Availability
Ratio of Unit Type in Building
14%
Average Sales Availability
Average Rental Availability
Ratio of Unit Type in Building
28%
2 Bed + Den
741 - 1997 SQFT
Average Sales Availability
Average Rental Availability
Ratio of Unit Type in Building
10%
Average Sales Availability
Average Rental Availability
Ratio of Unit Type in Building
1%
3 Bed + Den
1600 - 2514 SQFT
Average Sales Availability
Average Rental Availability
Ratio of Unit Type in Building
2%
Maintenance Fees
Jade Waterfront Condos vs The
Mimico Area
Jade Waterfront Condos's Avg
monthly maintenance fee
Neighbourhood Avg
monthly maintenance fee
Similar condos