Seeing the number of luxury condos sold in December, it appears some homebuyers decided to treat themselves this past holiday season. While many properties in lower price points are sitting on the market for weeks or months at a time, more expensive condos (often showcasing unique features) may be moving quicker than cookie-cutter units.
Although higher interest rates (and a soaring cost-of-living) may have sidelined the typical buyer — luxury buyers do not necessarily need to rely on conventional financing. This could explain why some properties over $2M are able to sell within a shorter time frame. Right now in Toronto, the average days on market is creeping up to 31 days; a big turnaround from last February when condos were selling within 10 days.
So here's a list of the luxury properties that got snatched up within 21 days of listing, far quicker than the city's average.
111 St. Clair Ave W, Unit 1907 | List Price: $3,969,000 | Sold In: 11 Days
At this price point, living your best life is probably quite easy. With soaring 12-foot ceilings and over 2,000 square feet of space, this gorgeous unit at the Imperial Plaza is luxurious perfection.
Inside you'll find wide-plank hardwood floors, marble countertops, and a sleek chef's kitchen. Each room is tastefully designed with modern finishes throughout. The focal point is likely the open-concept living room, showcasing a gorgeous accent wall, gas fireplace and glorious views of the city. As if that weren't enough, the primary bedroom is outfitted with California closets, wall-to-wall storage units, and even a spa-inspired bath.
Residents at the Imperial Tower can step out of their private suites for added glitz and glamour. This Midtown condo offers a number of high-quality amenities, including a swimming pool, hot tub, virtual golf studio, and two movie rooms with stadium seating.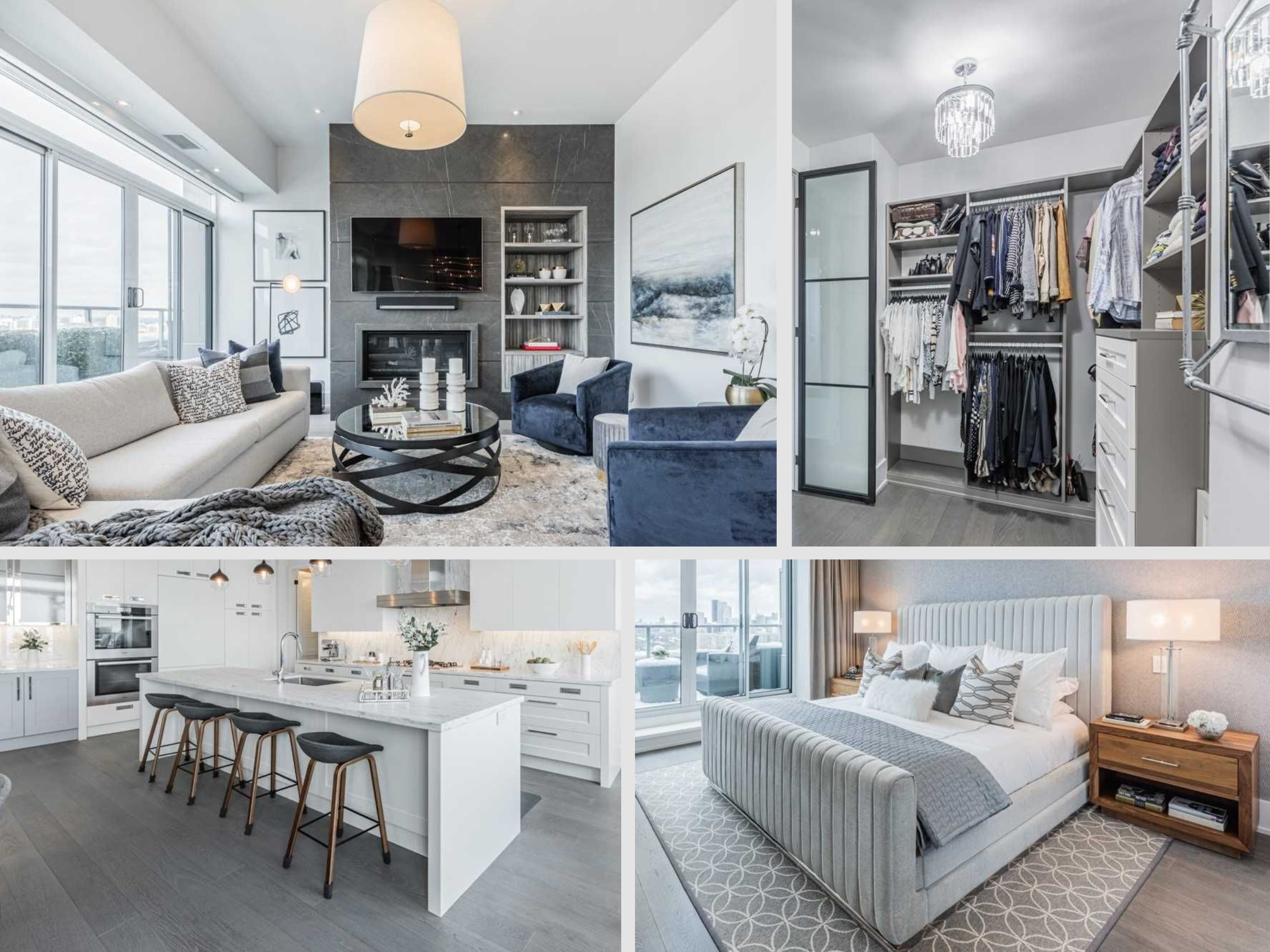 1 Chedington Place, Unit 7C | List Price: $3,575,000 | Sold In: 1 Day
Imagine what you could do with 3,000 square feet of space! Located in Toronto's famous Bridle Path neighbourhood, this luxury property inside the regal Chedington Condos is the ideal home for just about anyone.
This is one of those units where the private elevator opens up into your actual suite. Once you step inside, the immaculate hardwood floors are made even more special with their unique herringbone design. Meanwhile, the crown moulding, marble finishes and custom drapery will certainly make you feel like royalty. Entertain friends and family in the bright gourmet kitchen, featuring a spacious eat-in area. Or you can spoil everyone in the elegant dining room, fit for a 7-course meal!
After a long day, retreat to your primary bedroom, which is basically its own wing. This bedroom suite features two walk-in closets with custom built-ins, plus two ensuite bathrooms. Yes, two! You can also cozy up by the fireplace, or step outside to your private deck and stare off into the stars.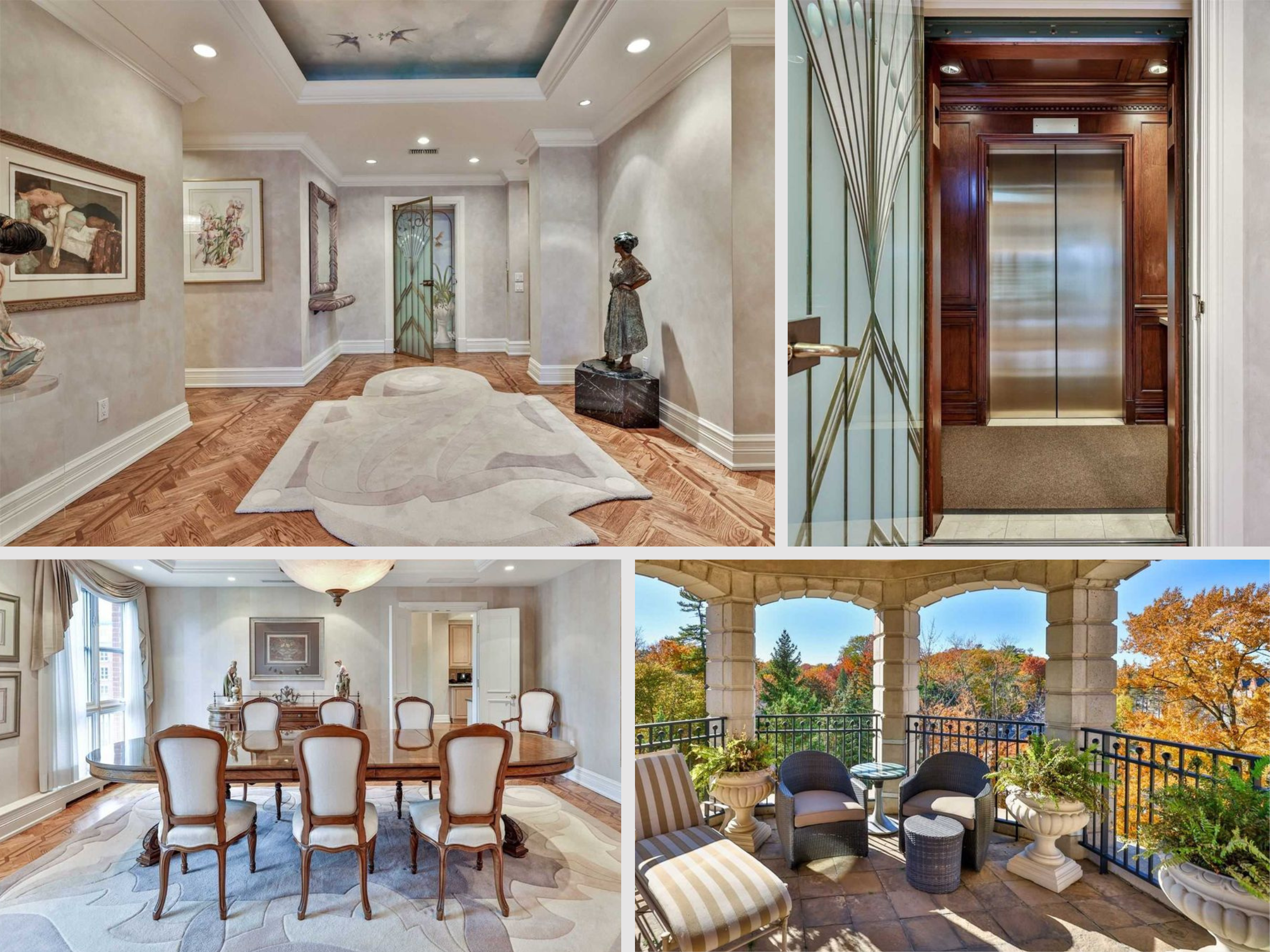 40 Oaklands Ave, Unit 338 | Listing Price: $2,300,000 | Sold In: 12 Days
A three-storey corner penthouse surrounded by posh in Summerhill? Don't mind if we do! It's no surprise that this breathtaking property is such a showstopper, considering it was designed by the owner/architect of the Yorkville Design Centre. This luxury suite features a high-end kitchen, Miele appliances and custom wall-to-wall cabinetry. A stunning curved staircase not only provides a unique focal point, but also leads you to three spacious bedrooms on the upper floors.
There is also access to a 600-square-foot private rooftop terrace overlooking the Midtown area. As an added bonus — you can prepare cocktails and hor d'oeuvres in the adjoining kitchenette, so you don't have to leave the action when entertaining guests.
The Oaklands Condos was built in 1981. And while it's exterior is not much to look at, this building is famously known for the gorgeous suites (such as this one!) contained within.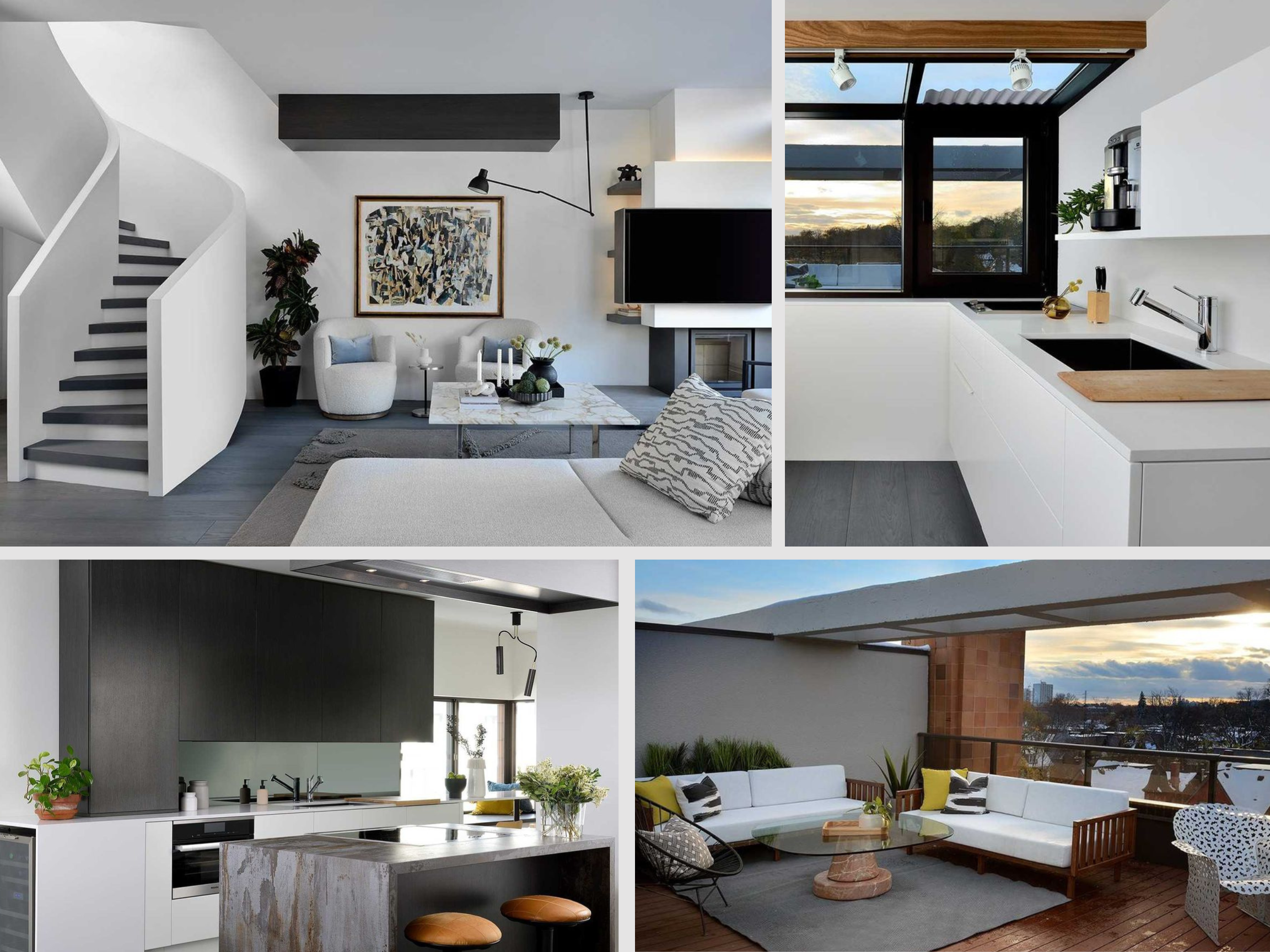 1300 Islington Ave, Unit 2907 | List Price: $2,199,000 | Sold In: 19 Days
Despite this condo's location in Etobicoke — gold trim, mirrored ceilings and Corinthian columns are reminiscent of ancient Greece. With 4,000 square feet of living space, this unit features humongous rooms, mahogany panelling, and panoramic views from every corner. Whoever bought this place better have a ton of clothes to fill all those wall-to-wall closets. And they better love to cook as the enormous kitchen certainly calls for gourmet feasts and a whole lot of entertaining.
The primary bedroom showcases a stunning ensuite decked out in floor-to-ceiling marble, with access to its own private balcony. There are two additional bedrooms, each offering lots of storage space and picturesque views of the city.
Built in the 80s, the Barclay Terrrace II Condos is an older building in the Islington neighbourhood. But Strata.ca data shows it's consistently in high demand, likely due to its hotel-inspired amenities and scenic locale, just minutes from the Islington Golf Club and Tom Riley Park.