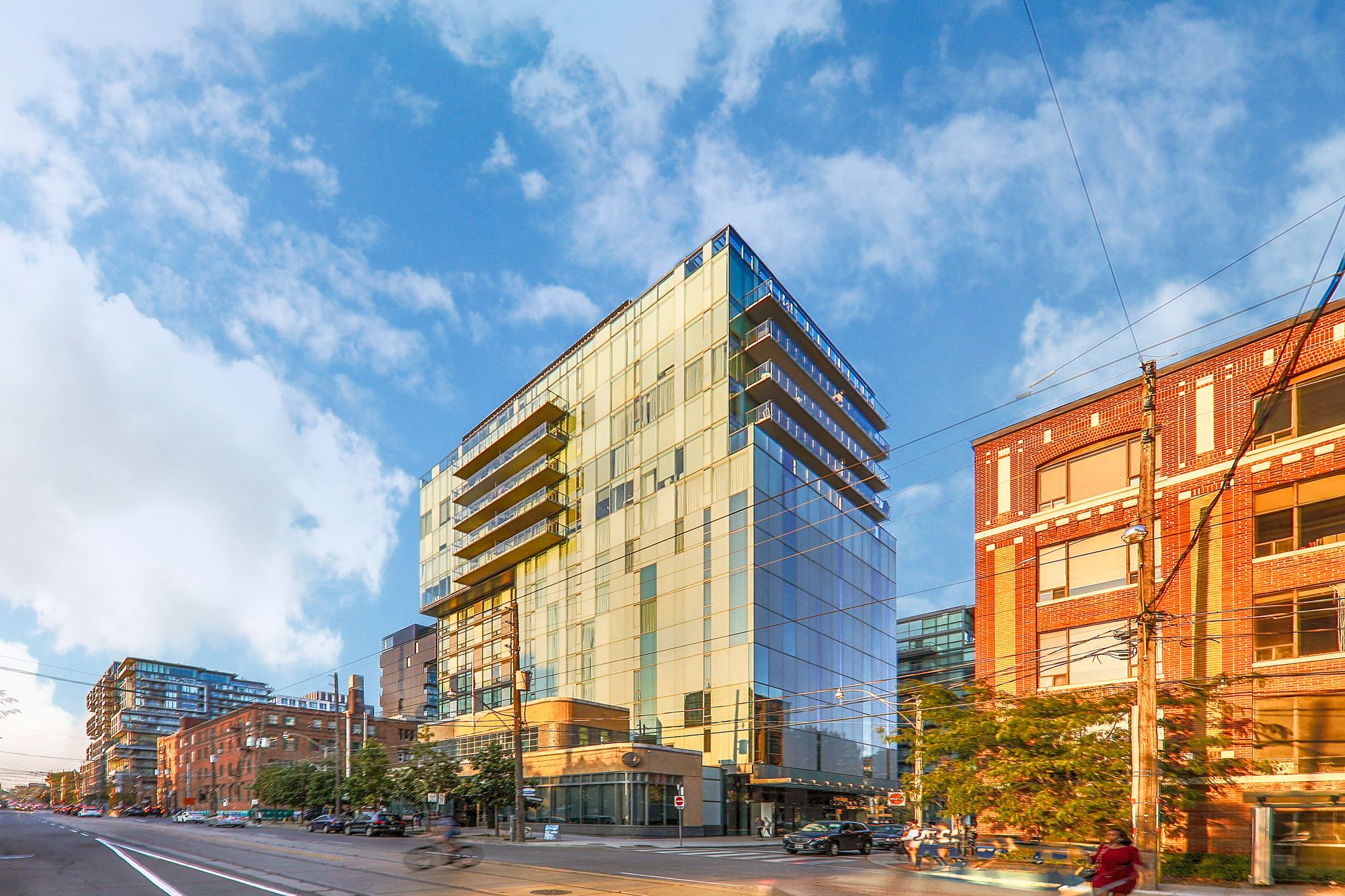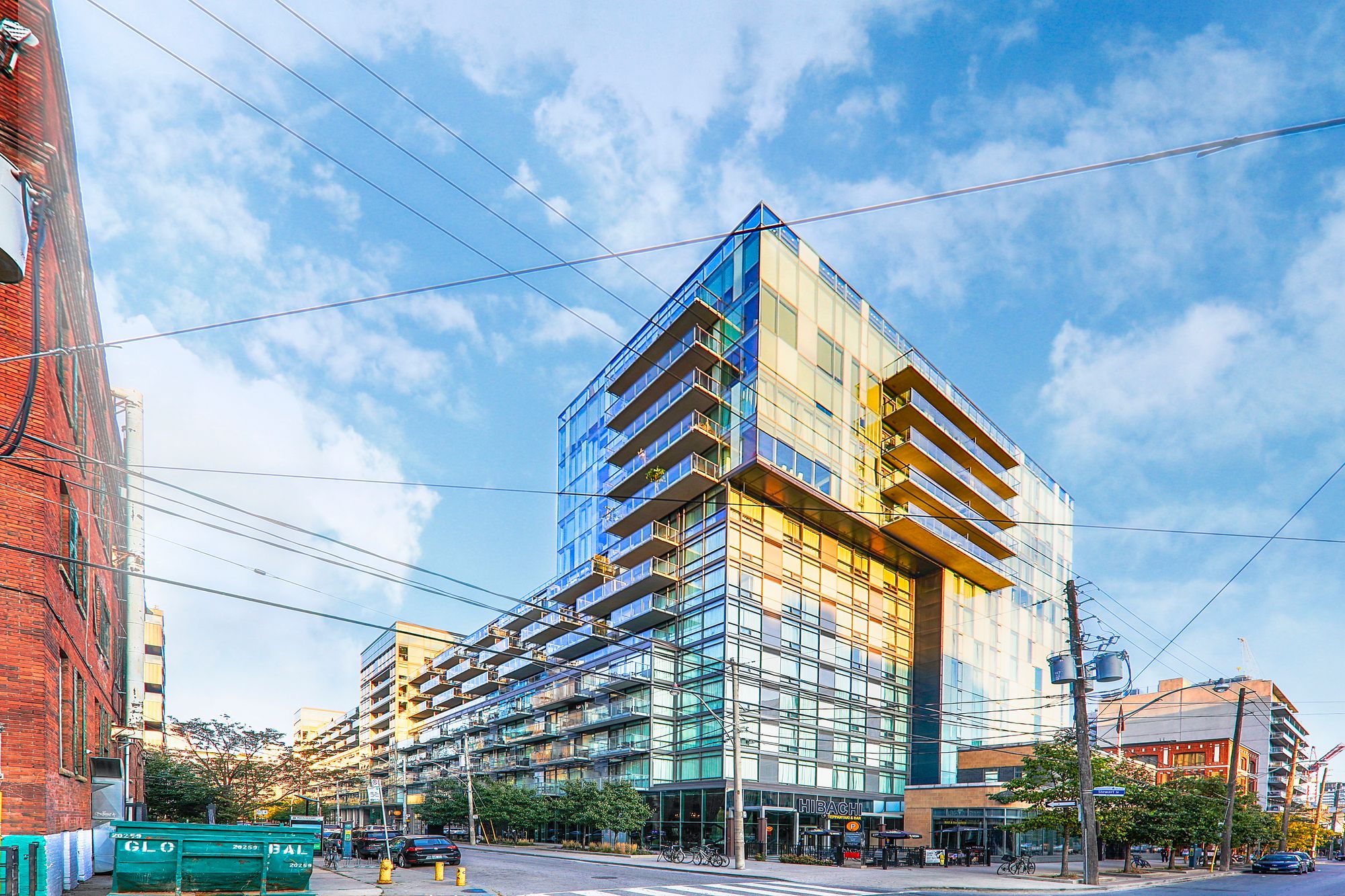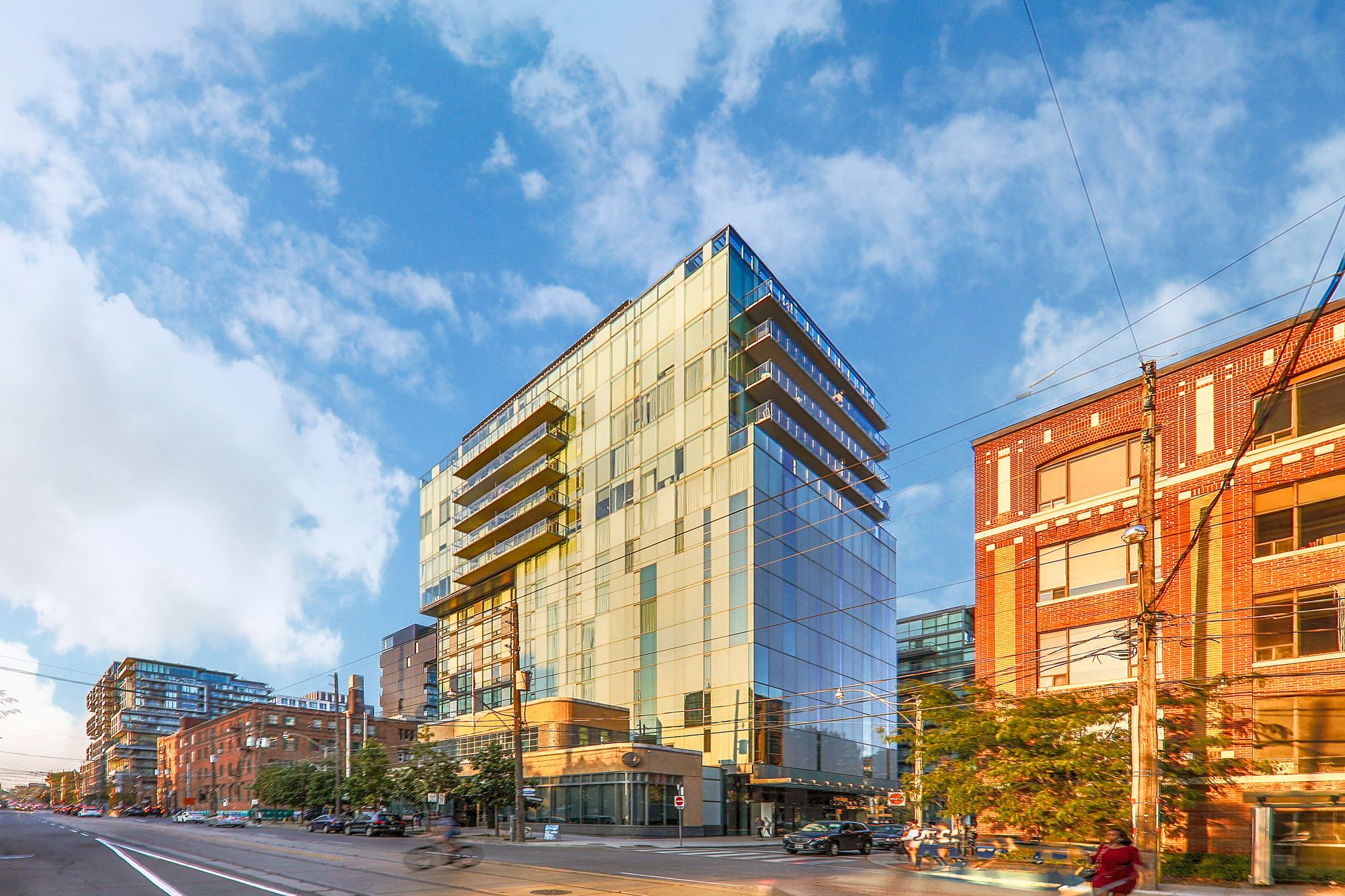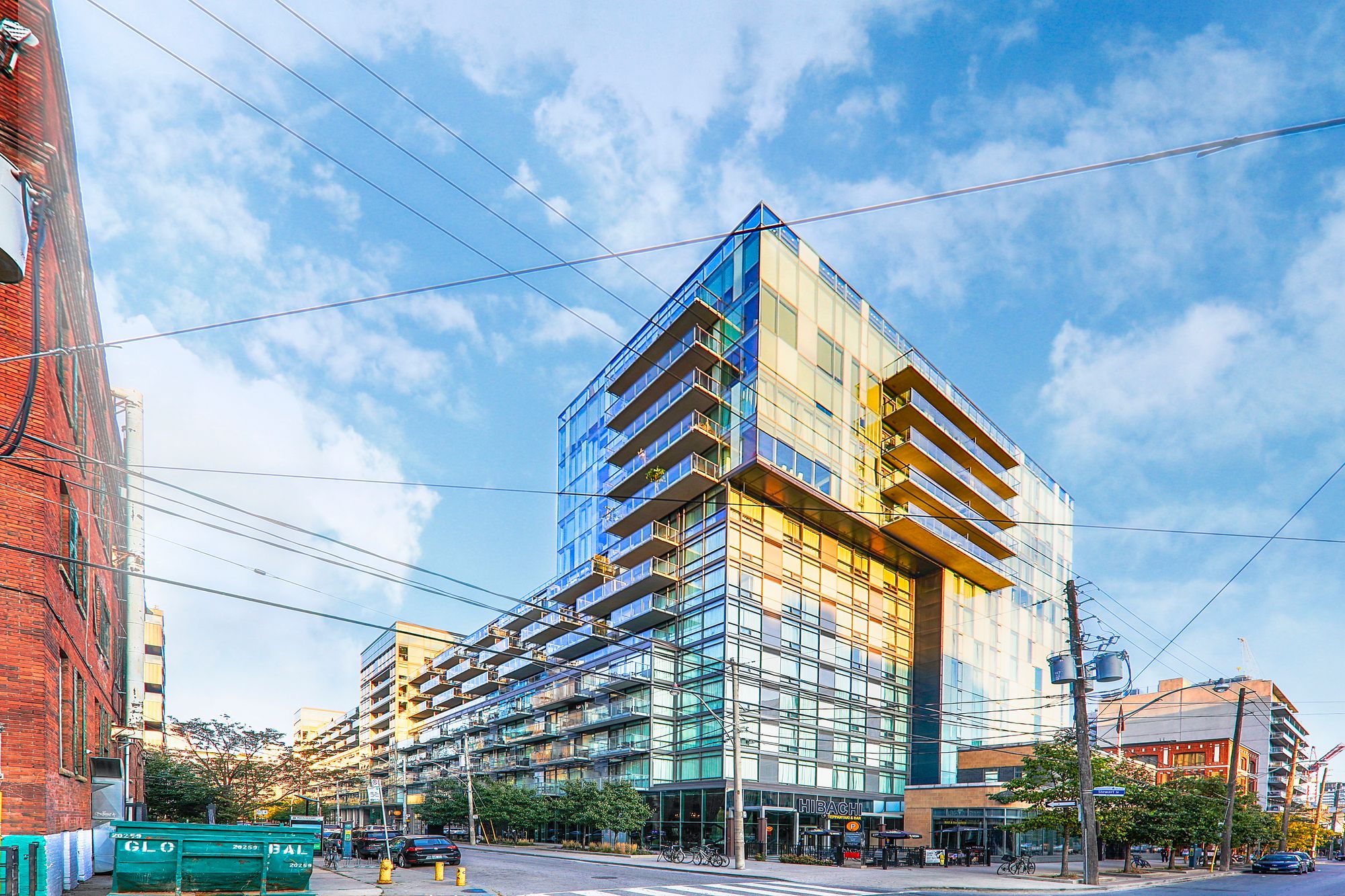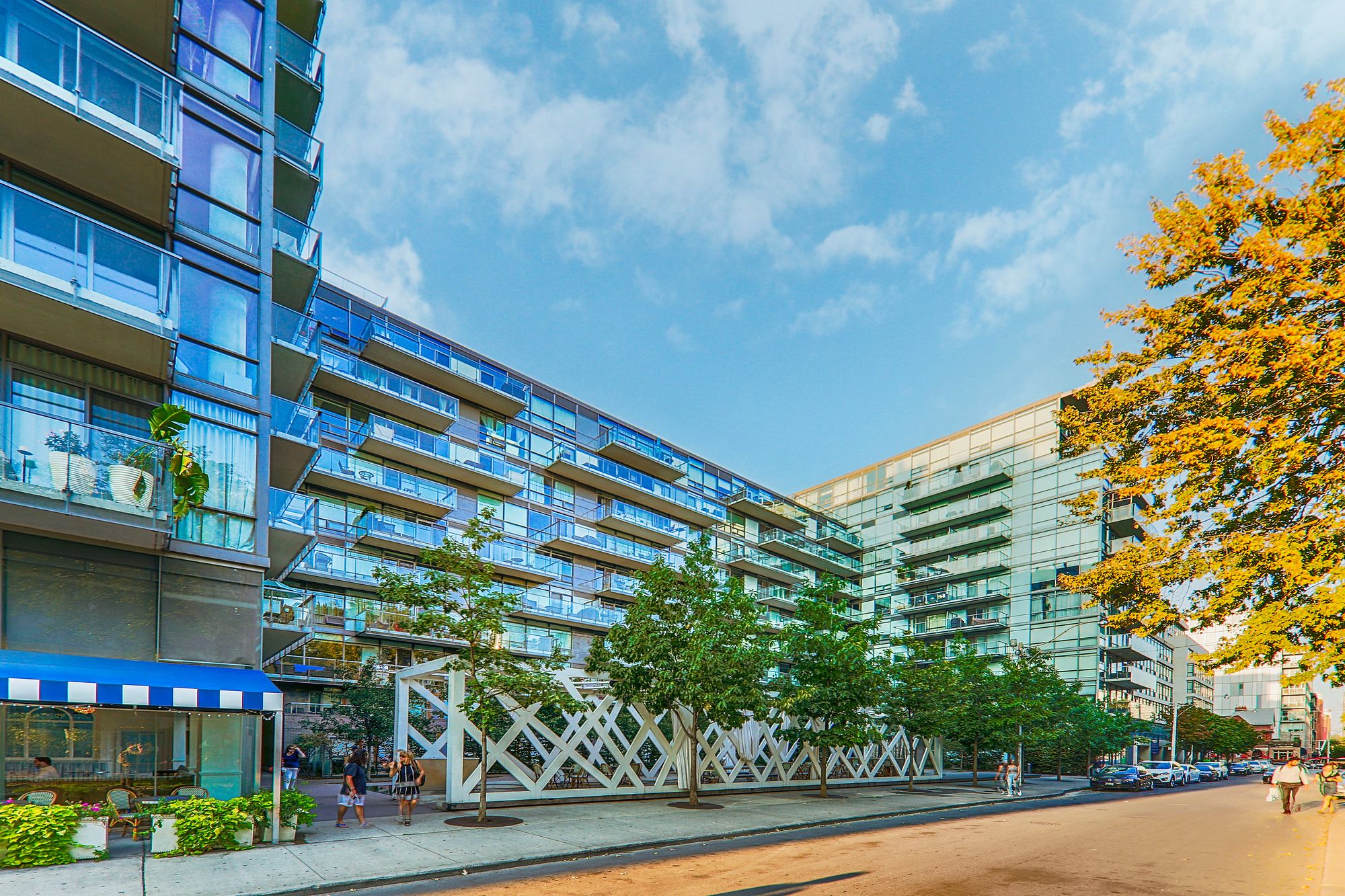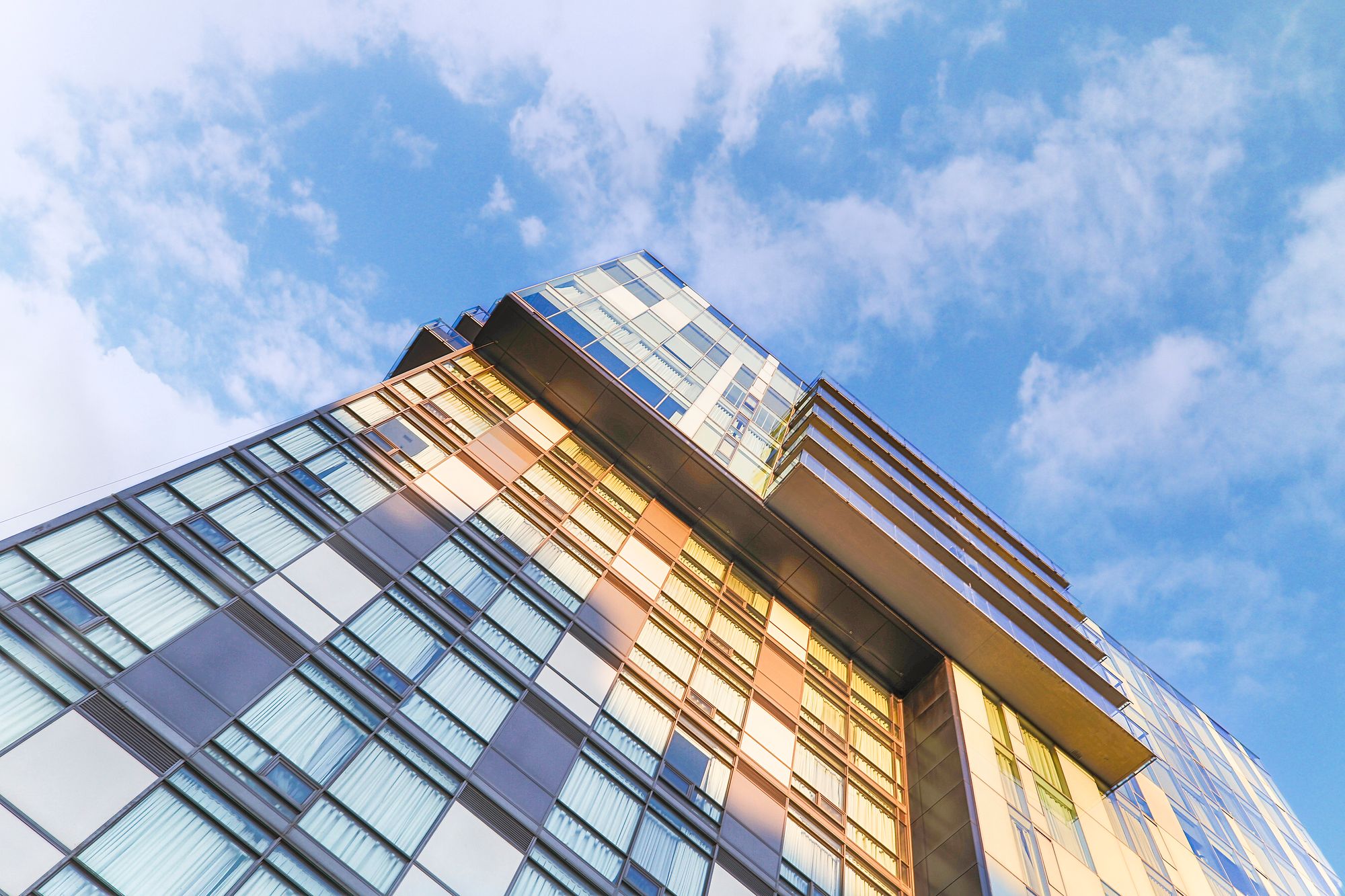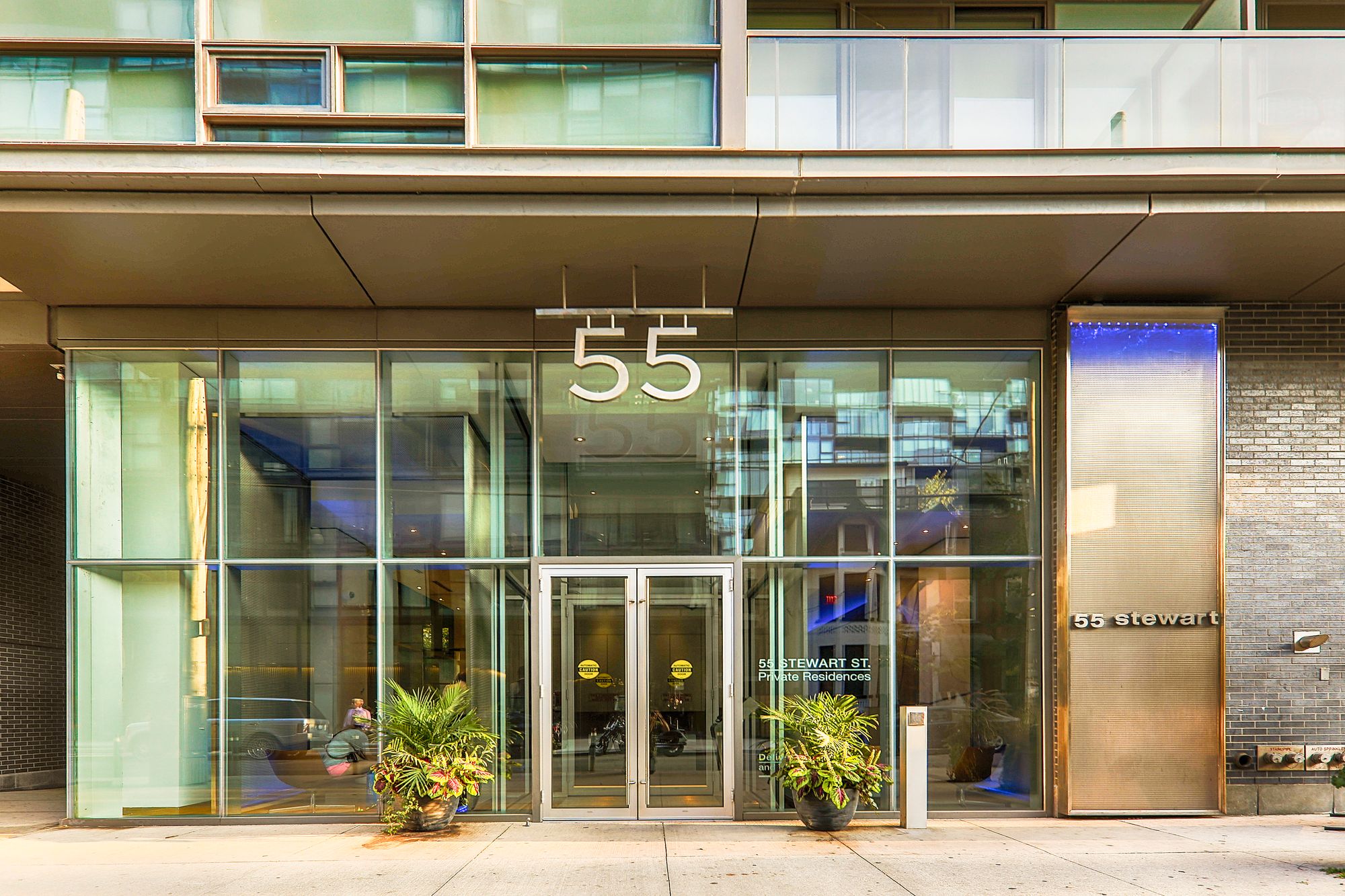 55 Stewart St & 552 Wellington St
1
Listing for Sale
for Sale
5
Listings for Rent
for Rent
The Thompson Residences
55 Stewart St
The Thompson Residences
1
Listing for Sale
for Sale
5
Listings for Rent
for Rent
Developer
Freed Developments
Property Management
Royale Grande Property Management Ltd.
Unit Size Range
295 - 2713 SQFT
55 Stewart St, Toronto
About this condo
Any time Peter Freed is involved in the development of a condo, we can assume a couple of things. For one, we'd bet money on the fact that any building of Freed's is nothing shy of luxurious, and second, we'd guess it can be found somewhere in the King West neighbourhood of Toronto.
Now while all of Freed's developments aren't found in the King West neighbourhood, he — together with his team at Freed Developments — spent ample time and effort redeveloping the area. As a result, Freed has made a name for himself as King of King West.
The complex known as Thompson Residences at 55 Stewart is a great sample from which one can get a sense of Freed's work. These residences, attached to the renowned Thompson Hotel, encompass the developer's eye for detail and obsession with quality design.
55 Stewart West makes up two thirds of the Thompson Toronto Private Residences, while the last piece of the puzzle is located at 621 King West: the similarly named Thompson Residences. The 327 downtown Toronto condos in the two buildings at 55 Stewart Street & 552 Wellington Street West cover 15 storeys. Outside, sleek grey brick and plenty of glass catch the eye. However, the glass is not so uniform, but rather the heterogeneous design is scattered with balconies.
Built in 2010, 55 Stewart also boasts more than just homes. In fact, we wouldn't judge any prospective buyer wooed just as much — if not more — by the amenities than the living spaces themselves.
Approximately 30,000 square feet is dedicated to common space at 55 Stewart. Some of the standard amenities expected of King West condos for sale include a gym, a rooftop terrace with bar and barbecues, a pool, a meeting room, visitor parking, and a movie theatre. Beyond these simple luxuries, however, residents have the option to use many other services that are bound to make life easier.
For one, the gym has personal trainers for hire, while pet sitters on site are ready to look after furry loved ones when last minute business trips arise. And while Spot will be excited at the prospect of having his very own Home Alone moment, human residents without pets might be more enticed by the fact that they can drop off their dry cleaning without leaving the building.
Residents living at 55 Stewart also have the option to use the hotel's catering, concierge, car, and valet services, as well as housekeeping and grocery delivery. Moreover, residents receive discounts on hotel rates (although this perk is probably used more by visiting friends and family than homeowners themselves). And to be clear, most of these services are, naturally, subject to an additional charge.
The Suites
While the vibe is generally young and hip at the Thompson Residences, the demographic is largely mixed, thanks to the array of suite options available in the building. Sizes range, for example, from as cozy as 400 square feet to grand fortresses that span approximately 7,600 square feet; the building is home to anything from bachelor units to those with three bedrooms, and some with additional dens. This makes the building perfect for empty nesters or retirees who don't feel like only surrounding themselves with people in their own age bracket.
Cecconi Simone was in charge of the interior design during the building's construction–although past owners may well have made updates of their own. Regardless, the overarching style is modern, minimalist, and chic. Exposed concrete ceilings and engineered hardwood flooring are common throughout the building, while kitchens by Poggenpohl boast quartz or Caesar stone and stainless steel appliances.
Thanks to floor-to-ceiling windows and 9- to 10-foot ceilings, residents can enjoy relaxing in their bright, sunlit homes each and every day. Additionally, the suites feature corian countertops in bathrooms, plus outdoor spaces: balconies for some and larger terraces for penthouse owners.
The Neighbourhood
Residents living at 55 Stewart who love spending time in the great outdoors will love the fact that they can exit the lobby and walk just steps in order to reach Victoria Memorial Park. Although the surrounding area is bustling with stylish neighbours and even more luxurious businesses, there is always the option for peace, serenity, and green space as well.
With a neighbourhood name like the Fashion District, residents should expect restaurants and bars in the area to be filled with stylish patrons. Things have really come full circle, since while this fact is true, the area with initially named for the textile and garment factories that occupied it.
Those who don't feel like dressing to impress can still feel comfortable in the area, of course. The 24-hour Thompson Diner is just next door, perfect for those who don't want to travel far for some comfort food. There's also an expansive Loblaws located at Queen and Portland, which will take less than 10 minutes to reach on foot, ready and waiting for home chefs or hosts. Other options for those planning to cook or entertain include a number of independent markets and specialty food shops in Queen West.
Transportation
Traveling to and from the the Thompson Residences is a breeze, thanks to its location close to the major intersection of Bathurst and King. Those without cars of their own can use streetcars that run along both of these roads in order to reach either the Bloor-Danforth or Yonge-University-Spadina subway lines.
Drivers are also well situated, especially thanks to the building's close proximity to the Gardiner Expressway. From this fast-moving highway, one can zip over to the 427 and up to the 401 in no time, while the Don Valley Parkway can be reached quickly by heading east on the Gardiner.
1
Listings For Sale
Interested in receiving new listings for sale?
5
Listings For Rent
Interested in receiving new listings for rent?
Property Highlights
Listing History for The Thompson Residences
Stats, Trends & Rankings
The Thompson Residences vs The King West Area
The Thompson Residences's Avg
Building Trends At The Thompson Residences
Days on Market
Units at The Thompson Residences spend an average of
20
Days on Market
based on recent sales
List vs Selling Price
On average, these condos sell for
below
the list price.

Offer Competition
Condos in this building have an
AVERAGE
chance of receiving
Multiple Offers
Turnover of Units
On average, each unit is owned for
5.3
YEARS
before being sold again
Property Value
Increase
in property value within the past twelve months
Price Ranking
Highest price per SQFT out of
95
condos in the King West area
Sold Units
16
Units were
Sold
over the past twelve months
Rented Units
40
Units were
Rented
over the past twelve months
Best Value Rank
The Thompson Residences offers the
best value
out of 95 condos in the King West neighbourhood
Appreciation Rank
The Thompson Residences has the
highest ROI
out of 95 condos in the King West neighbourhood
Rental Yield
The Thompson Residences yields the
highest rent prices
out of 95 condos in the King West neighbourhood
High Demand
The Thompson Residences is the
most popular
building out of 95 condos in the King West neighbourhood
Sales vs Rental Values For This Condo
Average Cost Per Sqft
$1,252
Sales Price Range
$525,000 - $545,000
Rental Price Range
$1,850 - $2,400
Average Cost Per Sqft
$1,233
Sales Price Range
$515,000 - $862,500
Rental Price Range
$2,200 - $4,000
1 Bed + Den
700 - 1000 SQFT
Average Cost Per Sqft
$1,336
Sales Price Range
$1,065,000 - $1,065,000
Rental Price Range
$3,100 - $4,000
Average Cost Per Sqft
$1,217
Sales Price Range
$1,800,000 - $1,800,000
Rental Price Range
$3,200 - $6,450
2 Bed + Den
1189 - 2342 SQFT
Average Cost Per Sqft
$1,088
Sales Price Range
$1,470,000 - $2,478,600
Rental Price Range
$5,800 - $6,000
How Often Are Units Listed?
Average Sales Availability
Average Rental Availability
Ratio of Unit Type in Building
8%
Average Sales Availability
Average Rental Availability
Ratio of Unit Type in Building
42%
1 Bed + Den
640 - 1042 SQFT
Average Sales Availability
Average Rental Availability
Ratio of Unit Type in Building
21%
Average Sales Availability
Average Rental Availability
Ratio of Unit Type in Building
15%
2 Bed + Den
1098 - 2713 SQFT
Average Sales Availability
Average Rental Availability
Ratio of Unit Type in Building
15%
Average Sales Availability
Average Rental Availability
Ratio of Unit Type in Building
2%
3 Bed + Den
1792 - 1792 SQFT
Average Sales Availability
Average Rental Availability
Ratio of Unit Type in Building
1%
Maintenance Fees
The Thompson Residences vs The
King West Area
The Thompson Residences's Avg
monthly maintenance fee
Neighbourhood Avg
monthly maintenance fee
Similar condos