There was a time about 8 to 10 months ago when even a generous budget of $1M couldn't get you much in Toronto's real estate market. We'd often see lacklustre units easily selling at that price point — as was the case with this one bedroom plus den.
But after a series of interest rate hikes, Toronto's housing landscape has shifted. Although there are areas where condo values remain strong, $1M certainly goes a lot further today than it did in earlier this year.
Let's see what Toronto homebuyers got with $1M this past month.
50 Holmes Ave, Unit 7 | $995,900 | North York
This 2-bedroom North York townhome would have likely sold for much higher back in the spring. But after hitting the market in late summer, it ended up selling for just under $1M. For context, a comparable unit had sold for nearly $160,000 more in February.
This particular property is spacious at 1,200 square feet with an open-concept layout. Beautifully staged, it has a gorgeous kitchen with quartz countertops, marble backsplash, and a well-sized breakfast bar. But perhaps the most stunning feature is the third-floor loft that walks out to your private rooftop terrace.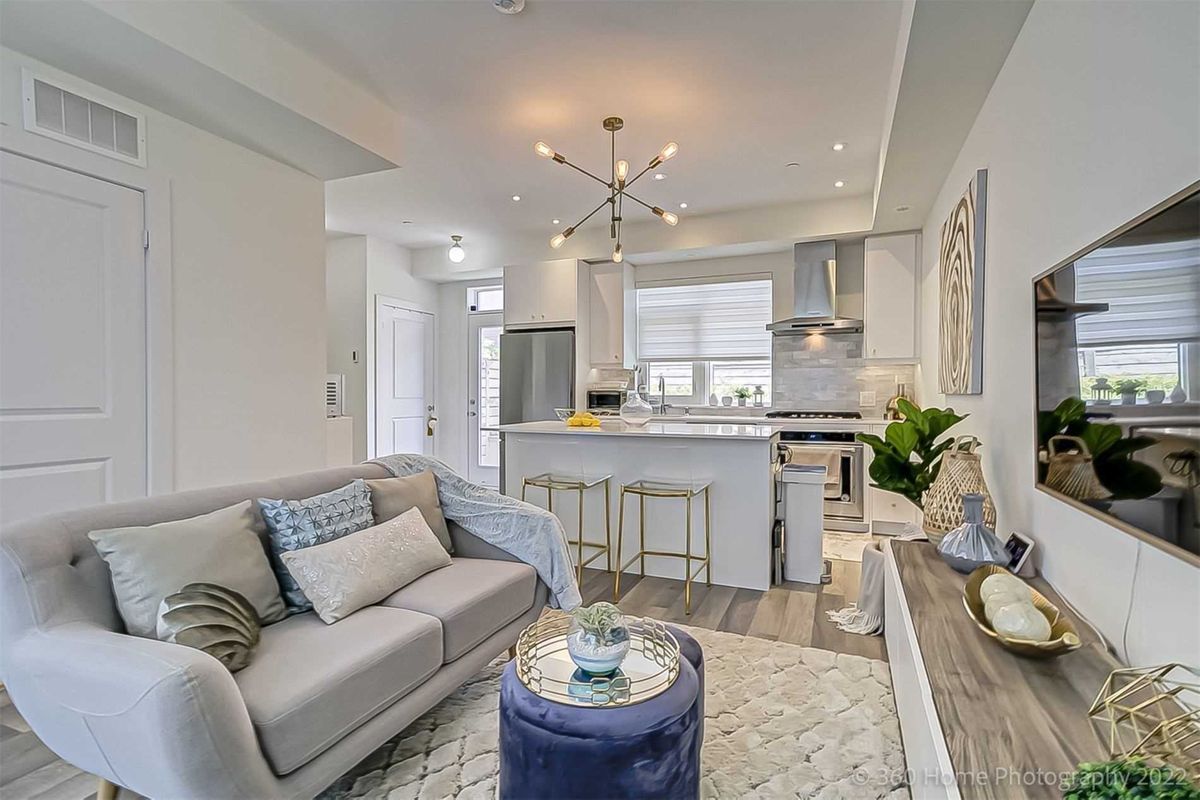 555 Wilson Ave, PH1404 | $929,900 | North York
A sprawling penthouse in one of Toronto's most in-demand condos for under $1M would've been unthinkable earlier this year. But thanks to good timing, this particular buyer was able to purchase such a property at a lower price point.
This penthouse is inside the Station Condos, which is located in the popular North York neighbourhood of Clanton Park/Wilson Heights. At nearly 2,000 square feet, it offers spectacular south-facing views of the Toronto skyline. With a chef's kitchen, spacious dining room and soaring ceilings — this luxurious penthouse is definitely an entertainer's dream.
Just 7 months prior, a much smaller unit in the same building (that isn't a penthouse) sold for only slightly less; but $251,000 over its original asking price. So it just goes to show there is good value to be found in today's more balanced market.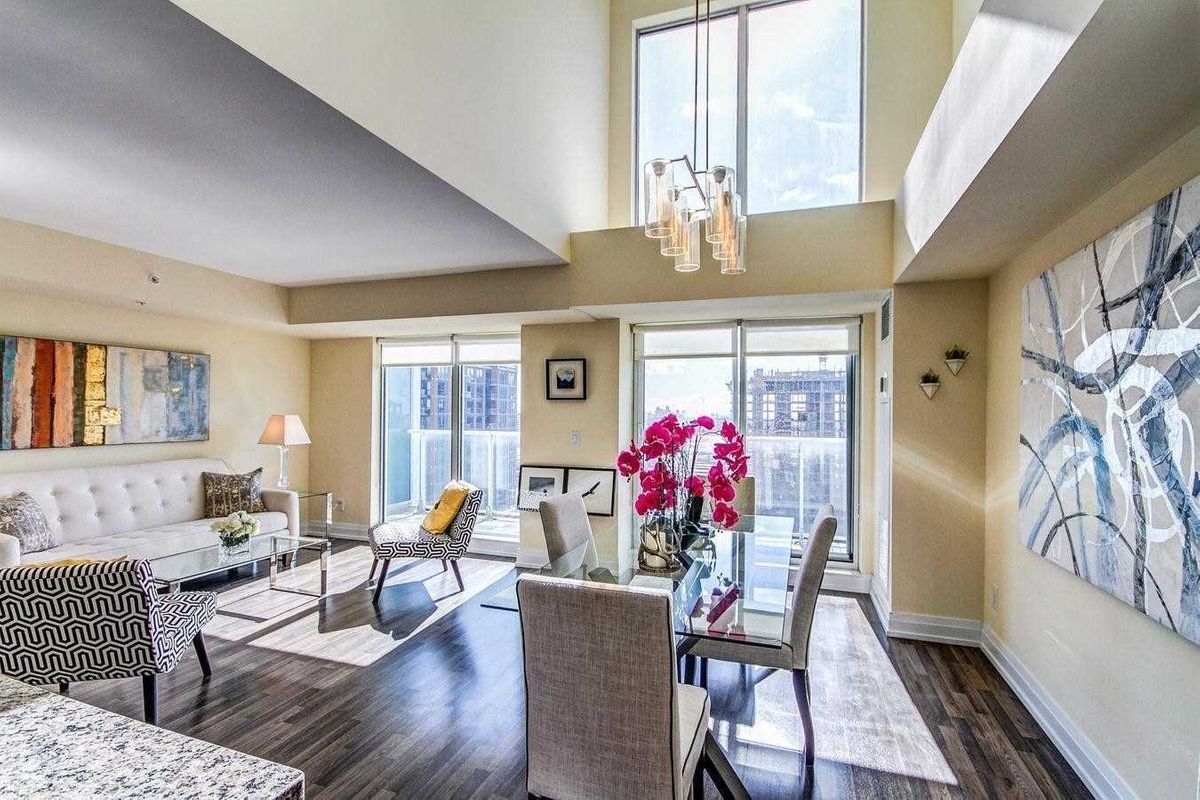 1300 Islington Ave, Unit 1707 | $999,999 | Etobicoke
When Toronto condo values hit record highs during the first quarter, a 1,700-square-foot unit with breathtaking views in Etobicoke may have been unheard of for under $1M. But this past month, it was certainly possible for this unique corner suite at the Barclay Terrace II Condos.
The focal point of this three-bedroom condo is perhaps the oversized living room with wall-to-wall-windows, allowing for lush views of the Islington neighbourhood. Not to mention the octagonal kitchen overlooking the spacious balcony, plus a solarium that's now an eat-in breakfast area.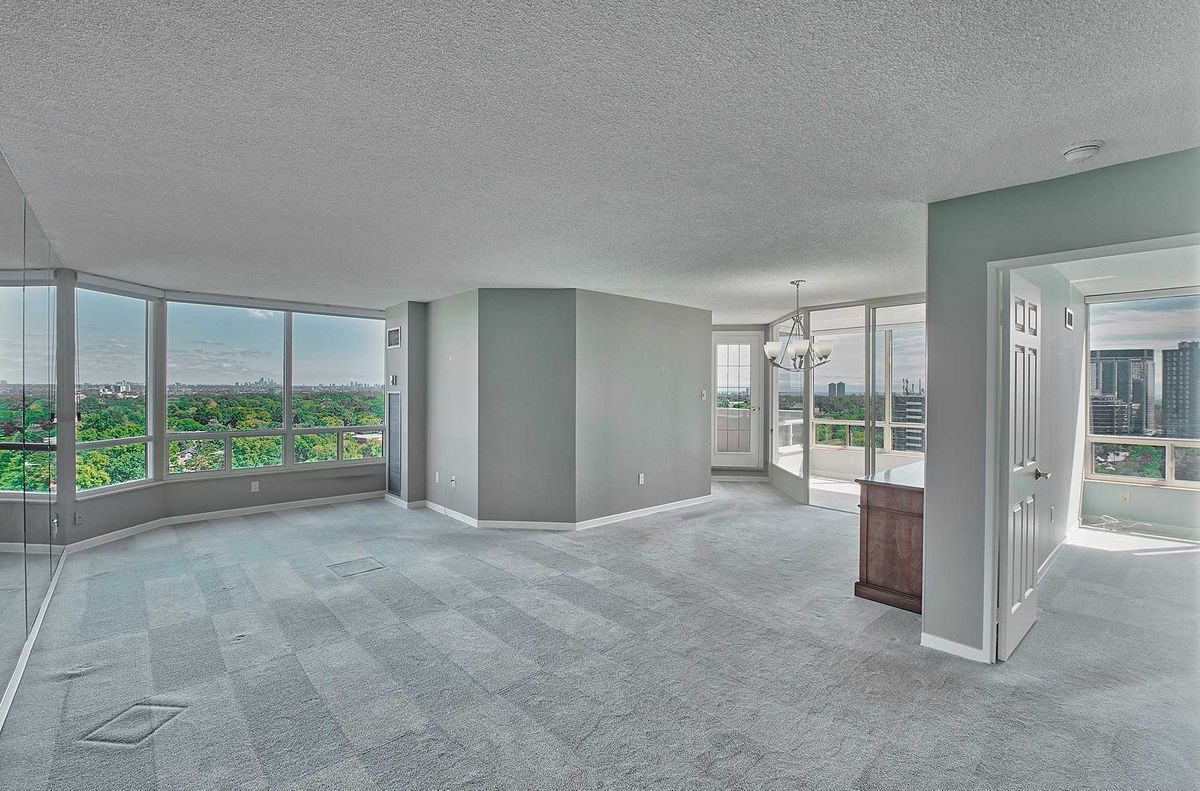 250 Manitoba St, Unit 528 | $999,000 | Etobicoke
Hard lofts are in high demand. So it's no surprise this property type was selling for record-breaking prices at the market's peak. And to score a 1,200-square-foot hard loft with lake views would've been tough earlier this year, at least without some steep competition.
But just this past month, one lucky buyer managed to purchase this stunning two-storey unit at The Warehouse Lofts in Mimico for well under $1M. Soaring 17-foot ceilings, enormous top-to-bottom windows, and a view of Lake Ontario — why leave home when you've got this perfect oasis? Meanwhile, this bright loft is definitely fit for a party. It has a private 360-square-feet terrace with a BBQ hookup and gas fireplace.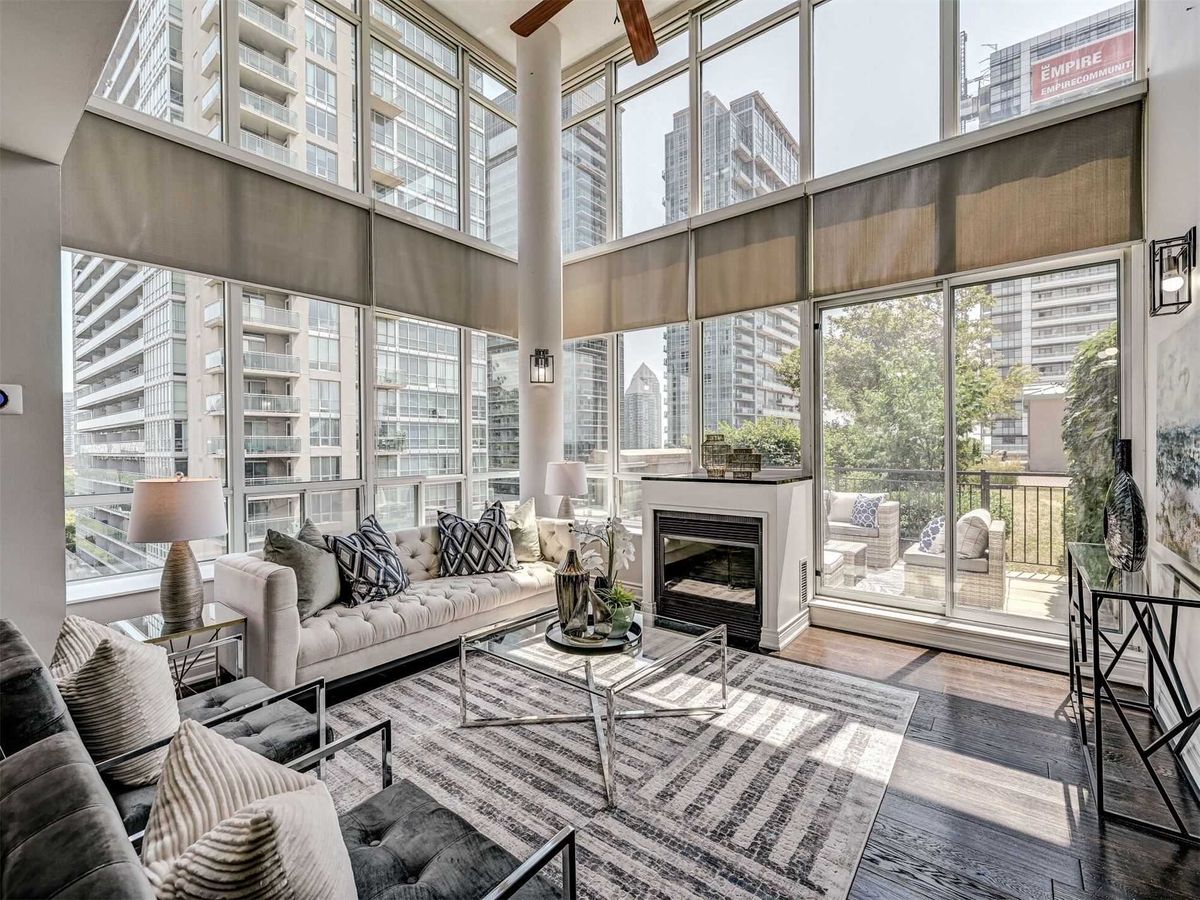 68 Merton St, Unit 811 | $975,000 | Midtown
Toronto's Midtown neighbourhood, known for its upscale lifestyle, is often synonymous with higher condo values. So a unit like this inside the high-demand Life Condos may have sold for over asking back in the spring. But in September, it sold $25,000 under the list price.
An 8th floor corner unit, this 900-square-foot suite offers a practical layout that's perfect for a professional couple, or even young family with a child. The primary bedroom has huge east-facing windows and ample closet space, while the second bedroom opens up to a spacious den. But the property's main selling feature? That would be a private 275-square-foot terrace with gas BBQ and cozy treetop views.