Hard lofts in Toronto are still the most sought-after condo types in the city. Anyone looking for a unique space with history, charm, character and open floor plan wants a hard loft.
But in Toronto, hard lofts don't come on the market very often because let's be honest: Once you're in one you never want to leave. However, when one does come on the market it's rarely reasonably priced — especially if it's one of the more notorious buildings like the Toy Factory Lofts or The Candy Factory Lofts where the cost per square foot is over $1,000.
Strata.ca data shows the average price of a condo in the GTA is $740,669. But most of those places are cookie-cutter boxes in the sky.
So if you're on a budget, but don't want to compromise on aesthetics — here are several hard lofts that are currently available for under $800K.
365 Dundas St E, Unit 220 | Cabbagetown | $539,900
Located in the Century Lofts in Cabbagetown is this studio apartment that packs a punch when it comes to character. It has sand-blasted wood ceilings, industrial beams, and is complemented by exposed brickwork. Also the extra tall 11-foot ceilings and west facing windows give this apartment that bright, airy feel. The unit is listed was originally listed for $575,000, but has significantly dropped its price.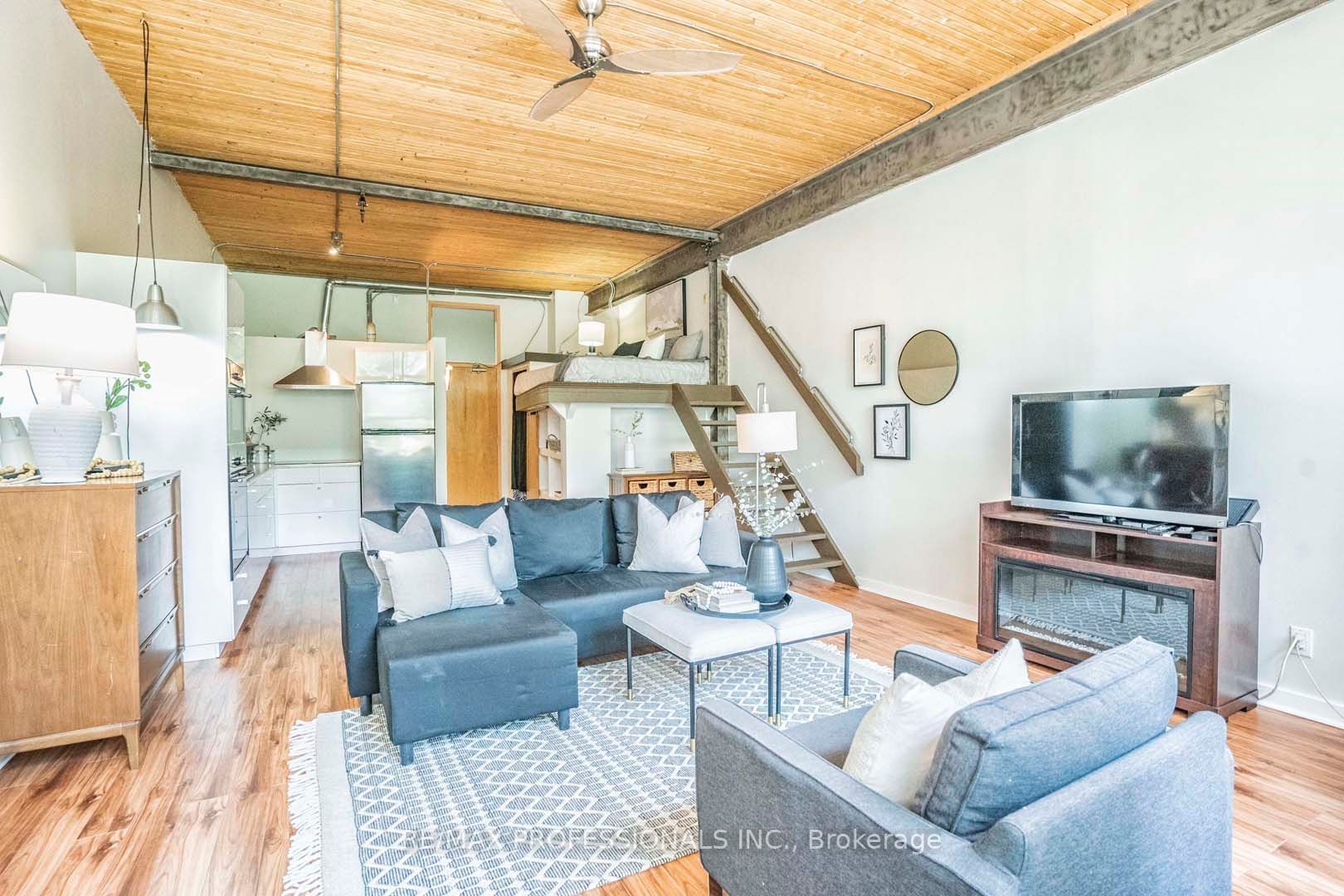 736 Dundas St E, Unit 501 | Regent Park | $675,000
Listed for $675,000, this one-bedroom, one-bathroom hard loft offers 714-square-feet of living space, exposed brick, wood beams and big windows that flood the space with stunning light. This Regent Park property is also zoned for living or work, which is great if you want to run a business from home.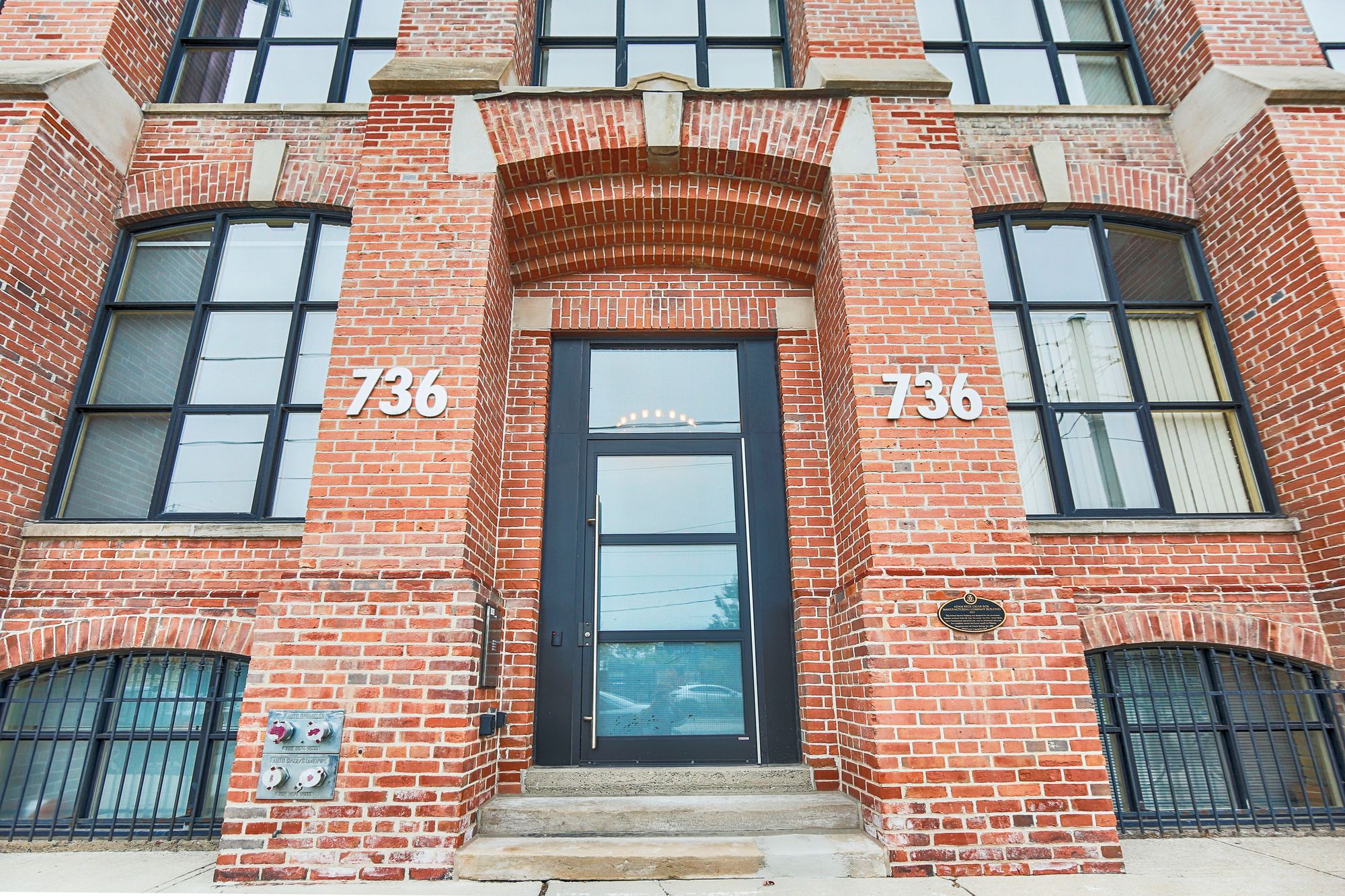 2154 Dundas St W, Unit 306 | Roncesvalles | $699,900
Originally home to the B.F. Harvey Co. Bedding Factory, the Feather Factory Lofts have all the stunning hallmarks of a hard loft including, wood ceilings, exposed brick and duct work, large factory windows and hardwood floors. This one-bedroom, one-bathroom suite located in the heart of Roncesvalles offers plenty of natural light, charm and character. It is listed for $699,900.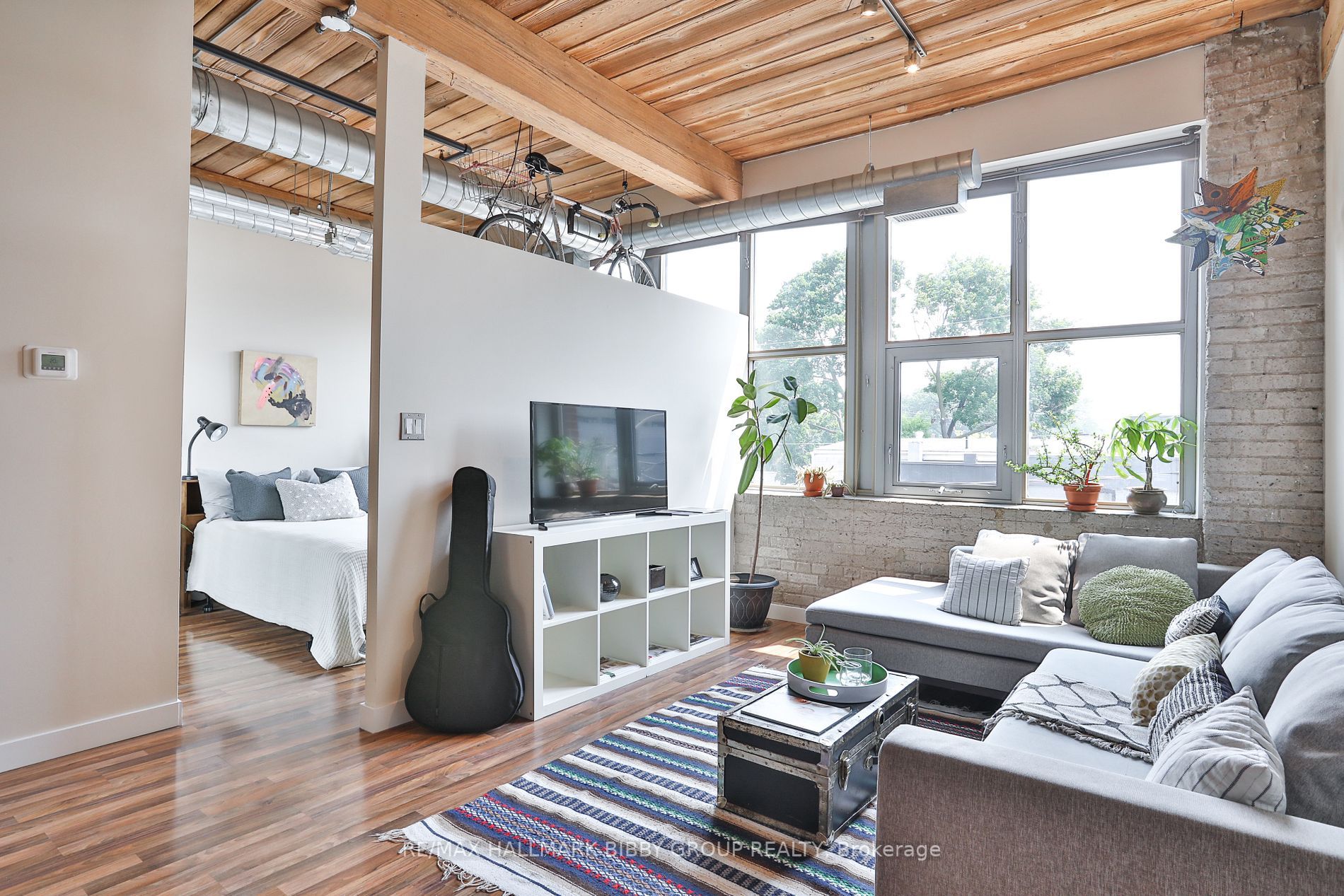 27 Brock Ave, Unit 111 | Parkdale | $775,000
The Brock Lofts only has 24 units. And the last time this one was for sale was 2009. So needless to say, these condos are in high demand. Listed for $775,000 in Parkdale, this condo has one bedroom, one bathroom and over 800 square-feet of living space. It's also almost like a townhome in that it has its own drive-up parking pad and ground floor entrance. But you get all the charm and character of a 19th century factory.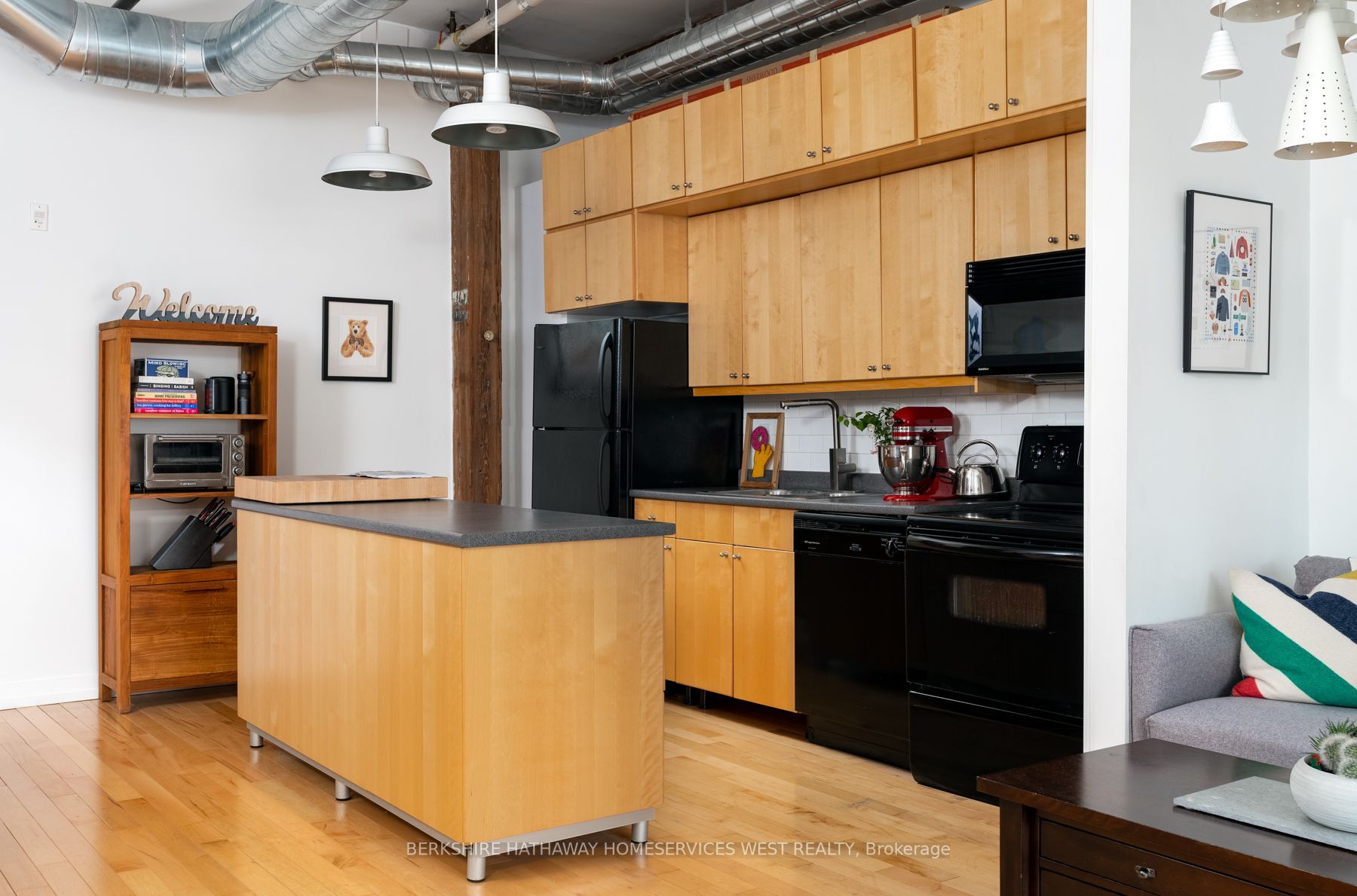 So while you could get a cheaper condo for under $800K with more amenities — that's not what hard loft living is about. And if you're still on the fence, it's worth noting that a hard loft really is a good investment. In fact, the average sale price for a hard loft is over $1 million and they often sell for over asking.